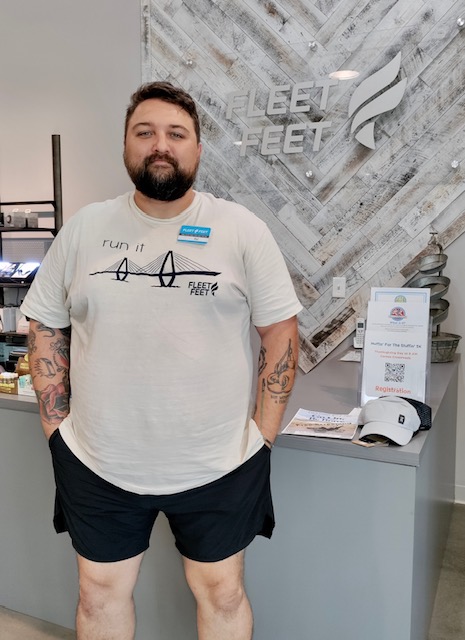 We are excited to have DJ on staff - working primarily in the Summerville and Carnes Crossroads stores. He really enjoys the positive atmosphere and connection between the customers and staff.
When not working at Fleet Feet you can find him playing competitive paintball, collecting sneakers and enjoying photography. Married to Jessica, they have a young son named Cash. DJ has a running goal of consistently improving his time and distance - as well as participating in more events.
He is being somewhat modest about his photography! He is a published photographer and has had his art used by local outlets (Summerville Journal Scene, Post and Courier, Live 5 News) as well as having had work on display at the Public Works Art Center in Summerville.
Stop in today to meet DJ!
Locations