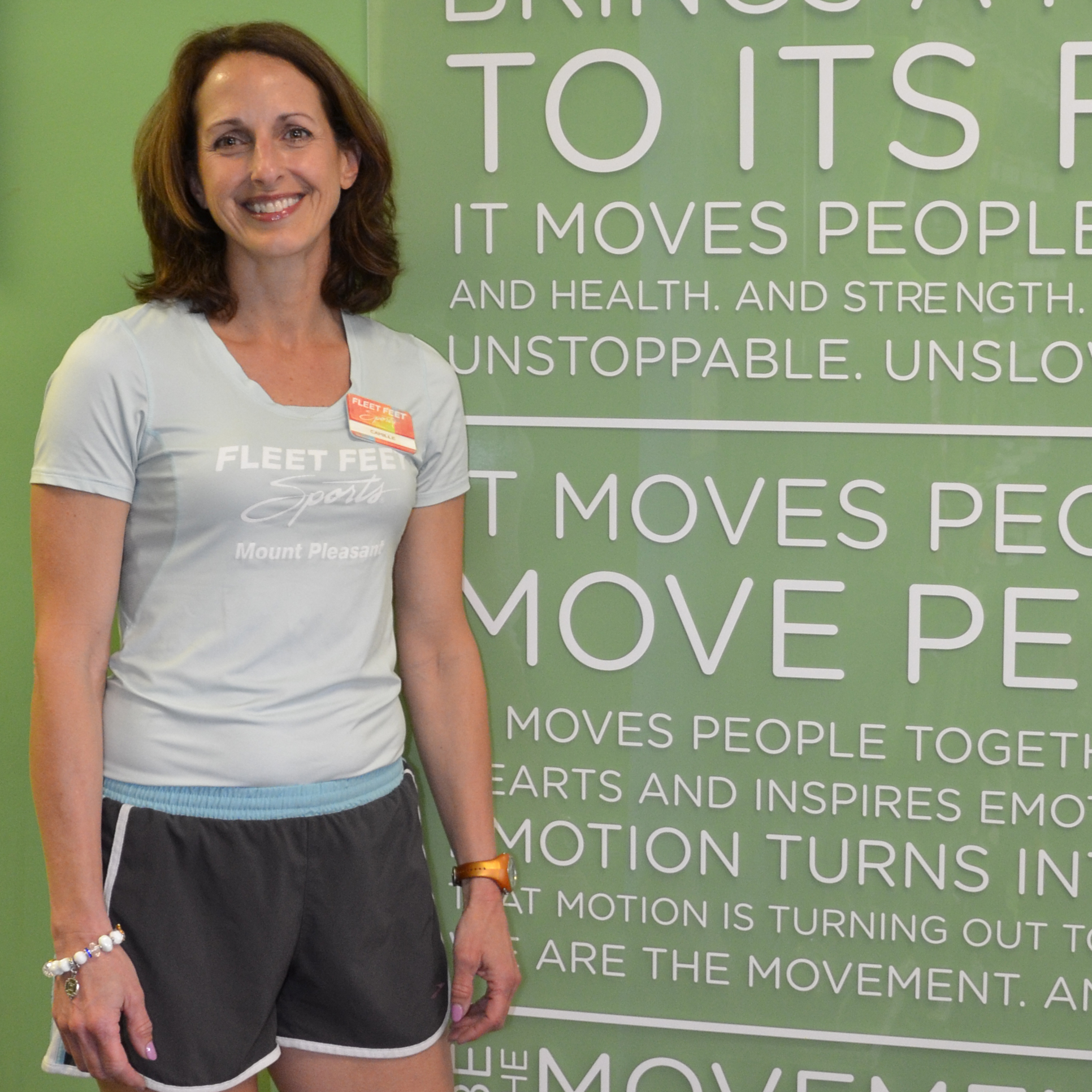 Camille moved to Charleston, compliments of the U.S. Navy, in 2005 and the plan is to retire in Charleston.
Camille is a graduate of Virginia Tech, is married to George (active duty Navy) and has one son, Sam, who is currently attending the Naval Academy.  She joined Fleet Feet to share her love of fitness and to take her recreational running to the next level.
Camille's fitness passion began in college and has continued ever since. Camille first started her fitness career in Jacksonville, FL where she became a personal trainer and group fitness instructor at the YMCA. More than 15 years later and she is still teaching group fitness classes and holds several Les Mills certifications.
She loves to help people reach their fitness goals and enjoys the energy of a group workout. She believes it is rewarding to see a person gain confidence in their ability to accomplish a challenge that appeared insurmountable. It is never too late to start!