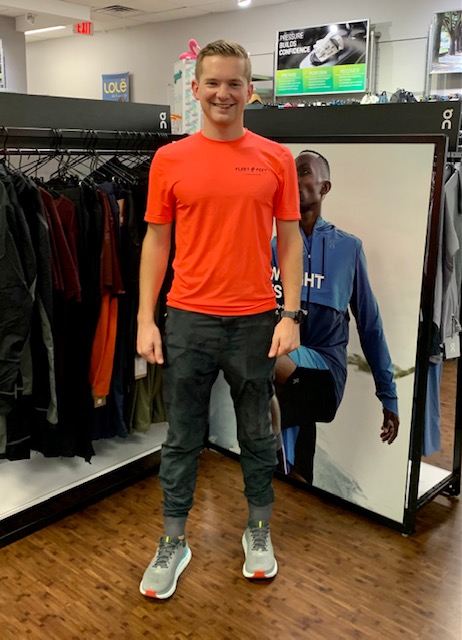 A Yooper from Gladstone, Michigan, Caleb came to the Charleston area with the U.S. Air Force. He loved the winters here and had to stay. He has a wife Amy and kiddos Oliver and Delilah who are great running partners and favorite fans.
When not working Caleb music, hunting and running, as has a goal to run a sub 5:45 minute/mile half marathon pace.
What does he love about working at Fleet Feet? He gets to talk shop about a very important part of his life, running!
Locations