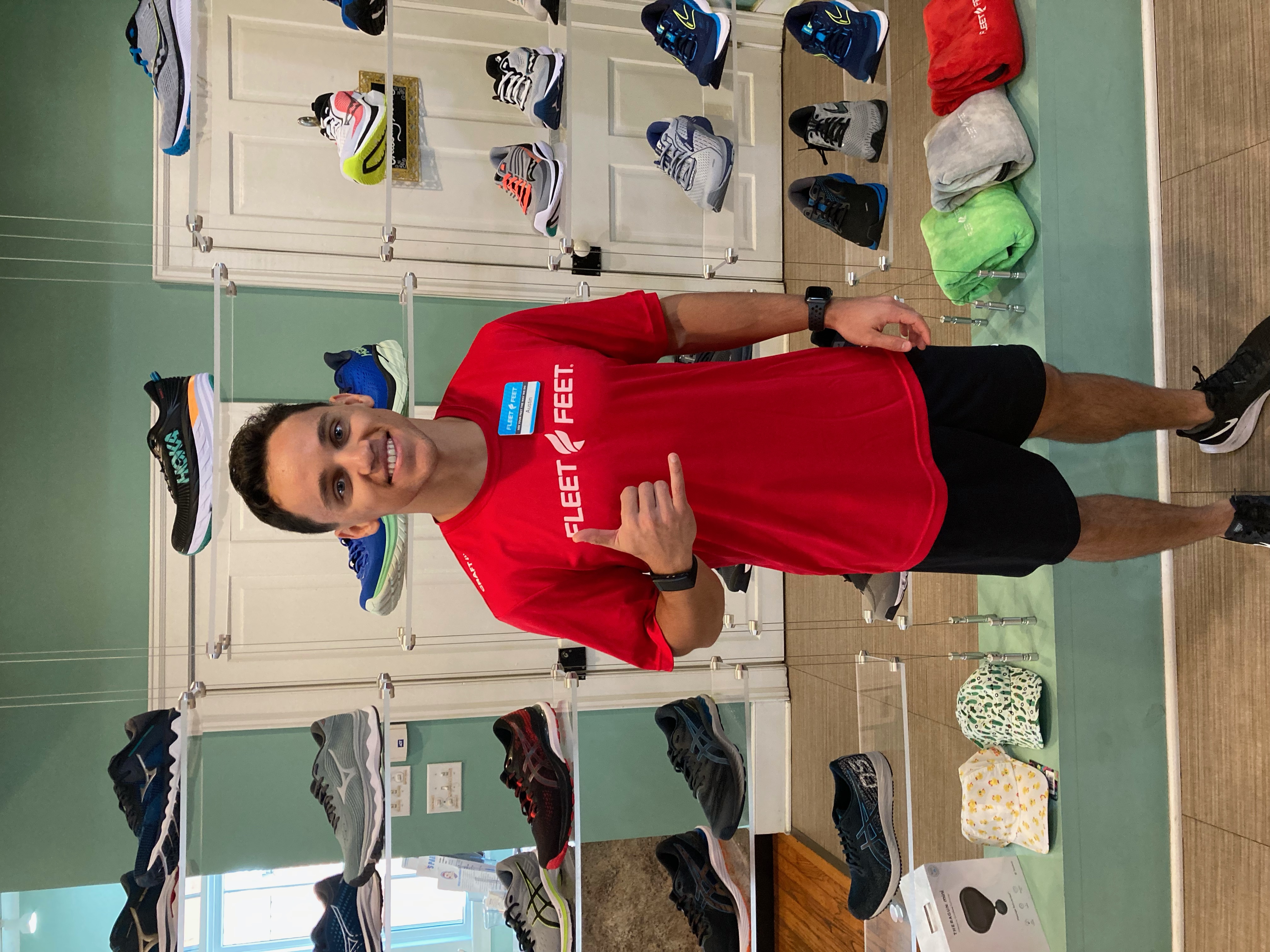 Austin was born on Camp Lejeune, NC however, my parents were in the military so I moved around every 3-5 years. When his father retired from the Marine Corps, his parents chose Charleston as their forever destination. Meanwhile, Austin graduated from Gardner-Webb University with a Bachelors of Science and came to Charleston until leaving for the Marine Corps. He will be heading into the Marine Corps within the next few months - attending Officer Candidate School. The ultimate goal is to become a Naval Aviator.
Austin's main hobbies are fishing, running, hiking, triathlon training, and surfing.
What does Austin about working at Fleet Feet? The staff, community, and overall workflow. No desks is a huge plus and always meeting new people is great!