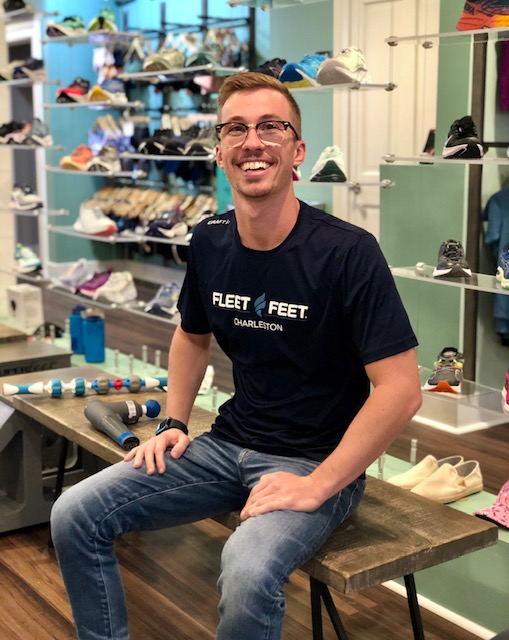 Originally from the small farm town of Denton, North Carolina, Aaron and family moved to Charleston because his Mom (originally from here) decided to move back home.
He has two older brothers, a great Momma, and a beautiful girlfriend.

When not at Fleet Feet you will find Aaron at church, hanging out with friends, at the gym or running!

When asked what he enjoys about working at Fleet Feet, he replied "The environment is very positive! Couldn't pick a better staff to be part of! I love helping customers start their fitness journey, but also equipping them with the right tools to live a more comfortable, and healthy lifestyle."

Interesting facts about Aaron: He is left handed and blind in his left eye.
Locations
Summerville
117 E Richardson Ave
Summerville , SC 29483
M-F: 10am - 7pm
S: 10am - 6pm

View Store
Mount Pleasant
881 Houston Northcutt Boulevard
Mount Pleasant, SC 29464
M-F: 10am - 7pm
S: 10am - 6pm

View Store
Carnes Crossroads
2509 North Main Street
Summerville, South Carolina 29486
M-F: 10am - 7pm
S: 10am - 6pm

View Store