LOOKING FOR A NEW CHALLENGE?
Let's Raise Our Game! With a Strong Mind and Body Anything is Possible.
Fleet Feet Montclair and

Intrepid Gym

are partnering once again to bring you a unique and exciting opportunity! Our obstacle training program consists of running, skill practice, and functional conditioning. This includes experience with wall climbs, rope climbs, spear throw, and much more. We will train you to run faster and successfully complete any obstacle.
Our 8-week spring program will meet twice weekly with guided workouts, educational workshops, a training schedule and group "test-out" events.
GOAL RACE:

June 15, 2019 - Compete as TEAM FEARLESS at the

TRI-STATE NEW YORK SPARTAN SPRINT

Tuxedo, New York (4-ish miles + approx. 20 obstacles) Please Note: Spartan Sprint Registration is NOT included in Fleet Feet's program fee. We'll send TEAM FEARLESS participants race & registration info - with potential for a group registration rate and guaranteed "same wave" starting time.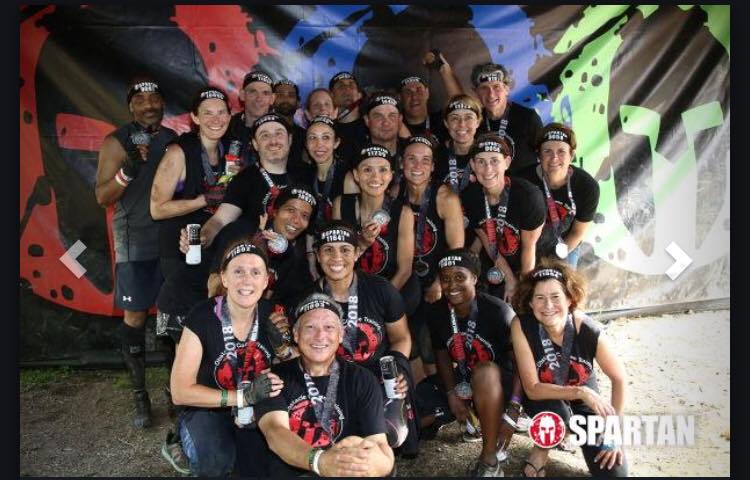 TRAINING DETAILS
Info Meeting: Monday, April 15th, 7:00 pm @ Fleet Feet
Meet the Coach & Mentor Team
Discuss program format, special event dates, race day logistics & more
Hear testimonials & inspirational "Spartan" stories
Intrepid Gym Waiver Review
Q&A
FUNCTIONAL MOVEMENT SCREENING EVENT:
TRAINING DATES April 20th thru June 12th, 2019
TWO COACHED WORKOUTS EACH WEEK

Wednesdays, 6:15pm to 7:00pm at Intrepid Gym, 8 Hartley Street, Montclair
Saturdays, 8:00am at different local area locations
GOAL

to get more physically fit, step outside of your comfort zone and get mentally stronger!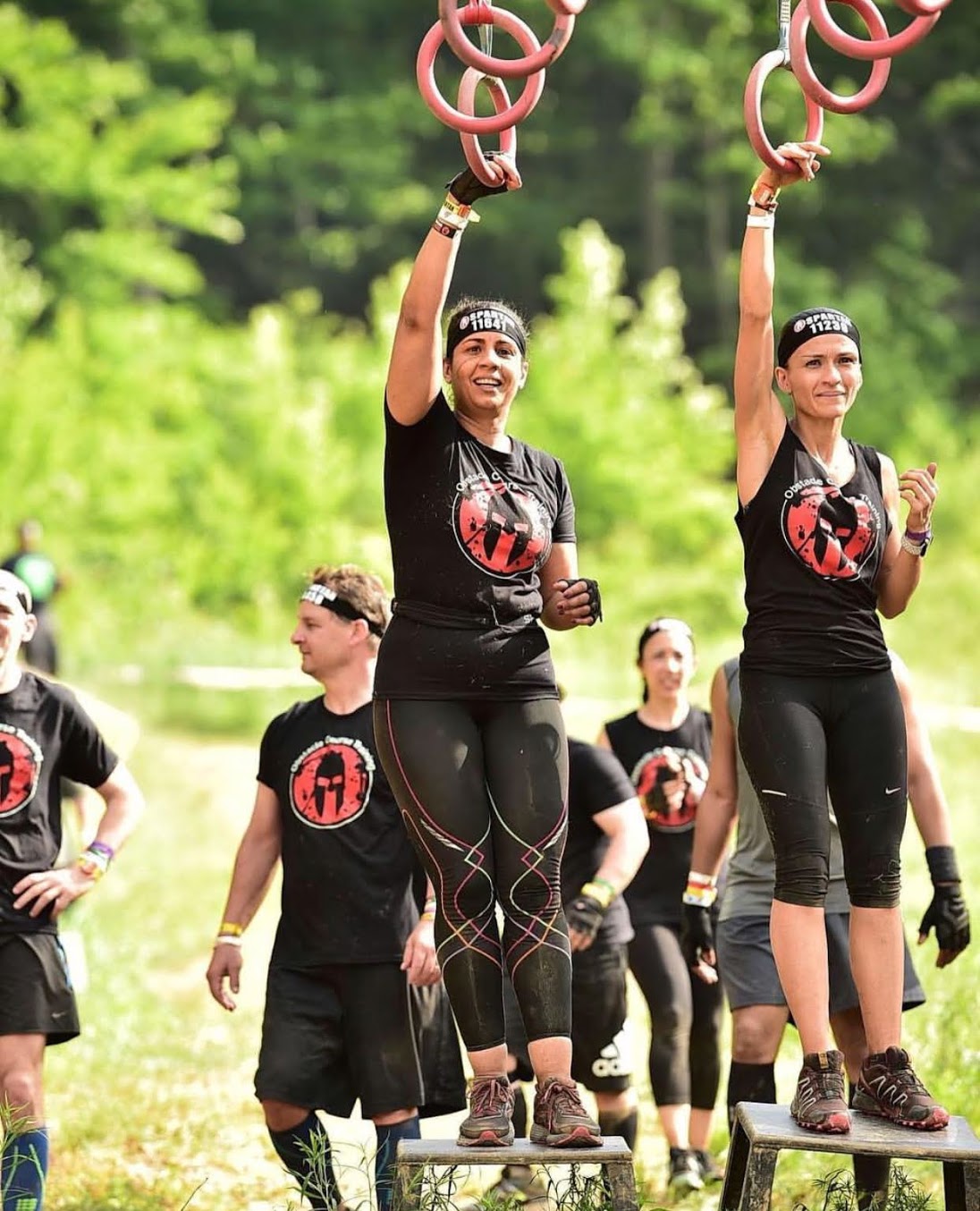 PARTICIPANTS RECEIVE
Experienced coaches to prepare you for the mental and physical challenges of an obstacle course race
Obstacle specific training, including rope & wall climbs, spear throwing, atlas stone carries, monkey bars, and more!
Training schedule includes at-home strength workouts with minimal equipment
10% discount on in-store purchases throughout duration of training program
Improved overall fitness
Functional Movement Screening: Gain understanding of your own muscular strengths & needs
Nutrition Clinic
E-mail support from coaching staff
Fleet Feet Running Club swag
Participants get the unique experience to compete as a Team at the Spartan Race
SUGGESTED ACTIVITY LEVEL PRIOR TO START OF TRAINING
Run/Walk 30 minutes, 3-4 times a week
Lift 20 lbs
Medical clearance strongly recommended, especially if you have previous or current injuries/conditions
PROGRAM REGISTRATION
Cost: $235 (Program registration includes round-trip bus transportation to Spartan Race)
Registration fee does not include race entry fee; register for the Spartan Race by joining Team Fearless. Info regarding team sign-up will be sent once course registration fee is paid.
For those 18 years or older (age 14-17 with parent participation)
There are no exchanges, refunds, or transfers at any time
25 person class size limit; 12-person class minimum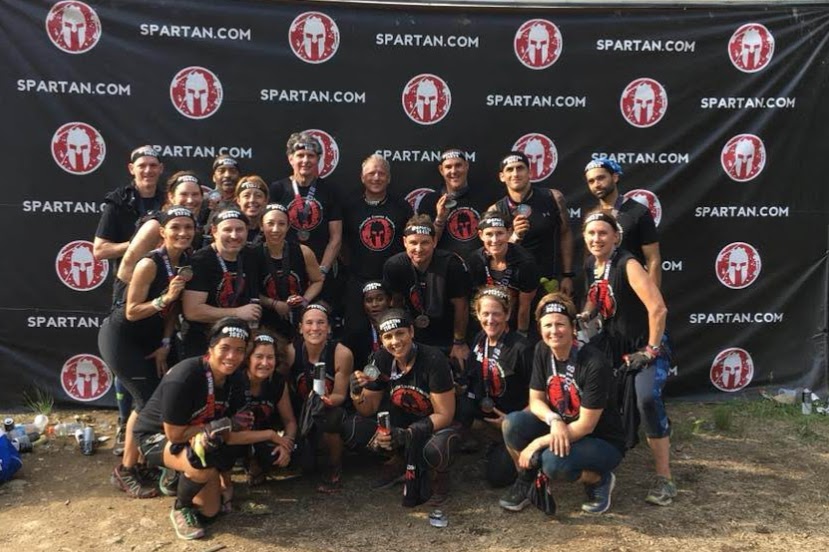 PLEASE NOTE THAT THE USE OF HEADPHONES IS STRICTLY PROHIBITED DURING ALL FLEET FEET ORGANIZED GROUP RUN SESSIONS.

Obstacle Course Race Training More Info »
Program Start: Info / Kick Off Mtg. - Monday, April 15th, 7:00pm @ Fleet Feet; First Training Session: Saturday, April 20, 2019
Program Schedule: Twice weekly workouts: Wednesdays, 6:15pm @ Intrepid Gym); Saturdays, 8:00am @ various locations
Program Fee: $235 (does not include race registration, but DOES include round-trip bus transportation to Spartan race with snacks)
Description: 8-week training program geared towards a sprint-distance Spartan obstacle course race. Training consists of running, skill practice and functional training.