2015 Program coming late spring/early summer. Follow us on facebook or sign up for our newsletter to be the first to know when registration becomes available.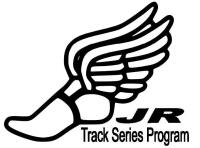 This FREE program is designed to expose young runners to all facets of track and field events in a fun and non-competitive setting and prepare them for the Essex Running Club 2014 Junior Track Series. Participants will benefit from working with experienced Fleet Feet coaches, along with Coach Ira Ford of Glen Ridge High School and athlete mentors from the Glen Ridge Track & Field Team.
WHO CAN PARTICIPATE?:  Girls and boys ages 4-13
EVENTS COVERED:
50 Meter Run
100 Meter Run
200 Meter Run
400 Meter Run
800 Meter Run
1600 Meter Run
Long Jump
Turbo Javelin Throw
CLINIC TIMES AND LOCATION:
Location:  Hurrell Field, Glen Ridge, NJ
Times:  2015 Times TBD
Questions? email loren@fleetfeetmontclair.com
Registration will be available late spring/early summer 2015.