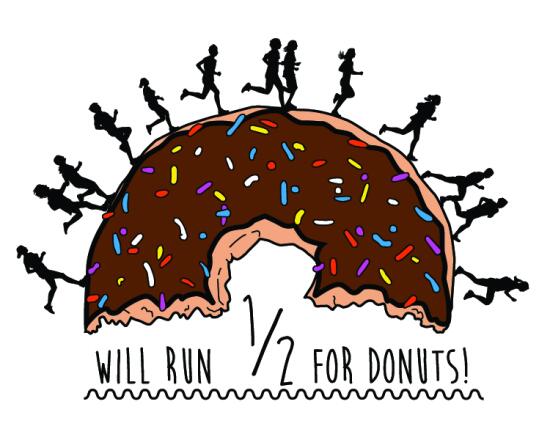 Whether you are training for your first endurance race or working toward a new PR, this 10-week program is for you!  Training during the winter months is not for the faint of heart...Let us help you stay motivated by training with a large group of participants and enthusiastic, seasoned coaches!  Get ready to be conditioned, educated and motivated to successfully cross the 13.1 finish line.  Training will start with a distance of 3-4 miles and build up over the course of the program.
GOAL EVENT
It's all in the name!  This training program gears you up for the

Montclair Bread Company's Baker's Dozen 13.1 on Sunday, March 25, 2018.
Program participants are guaranteed discounted race entry and will receive a special link midway through training for a reduced race fee of $90.
WORKOUT TIMES | LOCATIONS
Training Dates:  January 13th thru March 20th
Kick-Off / Info Meeting: Tuesday, January 2, 7:00pm, at Fleet Feet Montclair
Two Weekly Training Sessions
Short Runs & Interval Training, Tuesdays, 6:30pm -  at Fleet Feet 
Long Runs, Saturdays, 8:00am at Fleet Feet
PROGRAM BENEFITS
Written beginner and intermediate training schedules
Coached group training sessions
$10 Fleet Feet gift card
Education seminars covering injury prevention, race preparation and more
Energy replacement and water at workouts
Weekly information email updates and training information
Weekly discussions on proper form, fueling, pacing, stretching more more
Private Facebook page
Course preview runs
Race day support
SUGGESTED ACTIVITY LEVEL PRIOR TO START OF TRAINING
All participants should be consistently running four to five miles 3-4 days per week.  Due to race restrictions/ course closures it is suggested that participants run a 14 minute mile pace or faster.
REGISTRATION
Cost is $175

Program fee does not include race registration
No refunds after program start date
Baker's Dozen 1/2 Marathon Training Program More Info »
Program Start: Saturday, January 13, 2018
Program Schedule: Saturday and Tuesday Workouts
Program Fee: $175
Description: 10-week half marathon training program with twice weekly workouts