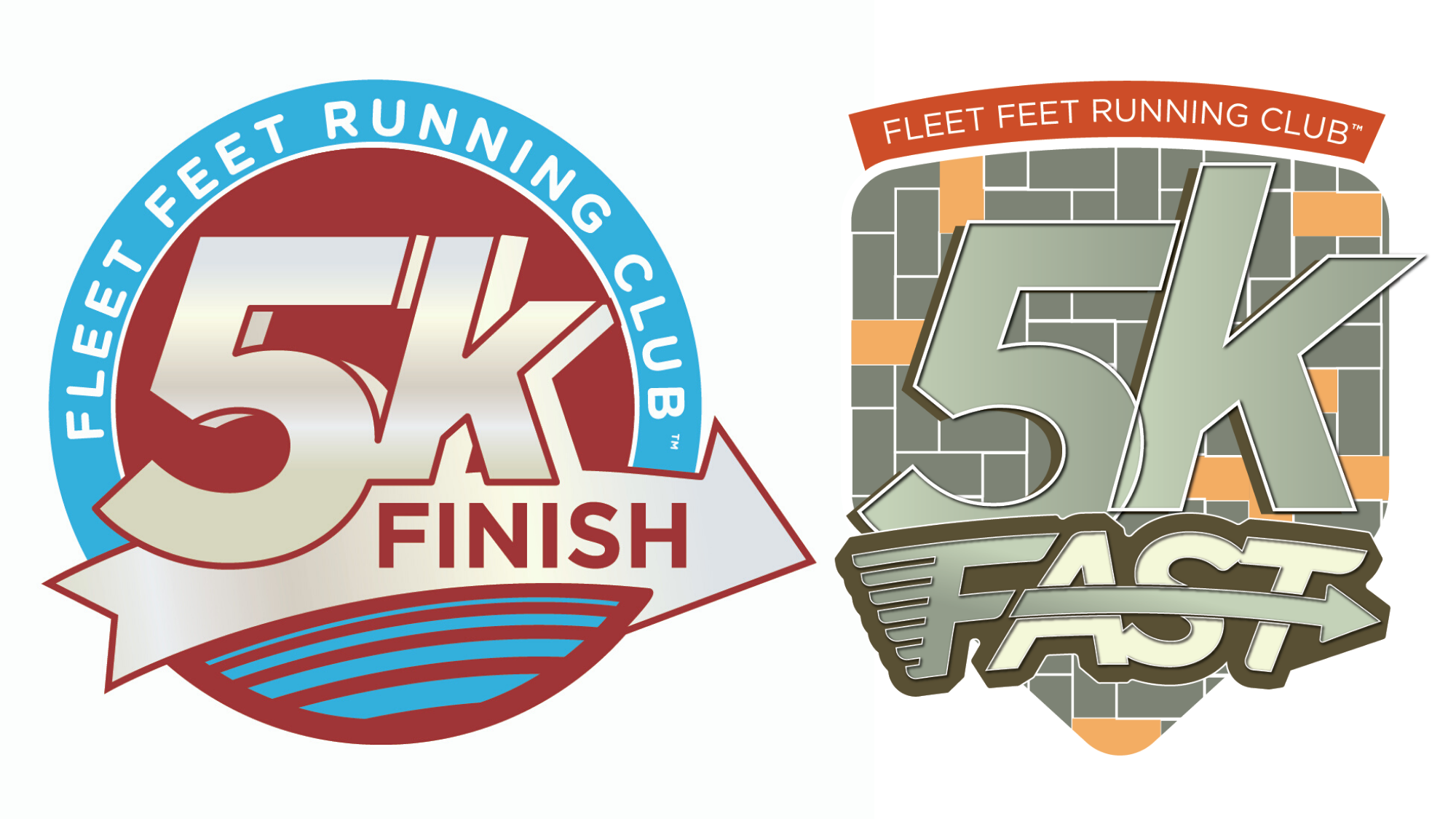 REGISTER NO BOUNDARIES FINISH REGISTER NO BOUNDARIES FAST
We're Doing It Again!
FINISH or FAST 5K Options - Your Choice
THANK YOU TO OUR SPONSOR!

Have you always wanted to run or walk a 5K but didn't know how to begin training? Maybe you are nervous or don't want to do it alone? Have you had a hard time sticking to a training program in the past? If you answered "Yes" to any (or all) of the above, our iconic beginner program is perfect for you. There is no time like the present to get up on your feet, start moving, and become a new and improved you! Training starts with 1 mile and builds up to 3 miles. In just 8 weeks our fun, unintimidating training program will take you across the December finish line for a goal 5k race.
Choose the Finish Option and meet up once a week at Anderson Park on Saturday mornings at 7:30 am.
Our "FAST" training format is offered for those who have some recent training experience and/or completed a No Boundaries program and want to keep progressing. You will be encouraged to try to reduce your run/walk intervals or challenge yourself to run the entire distance. No worries if you need to walk some - our goal is to help you go a little further and feel a little stronger each week. We've built in a second coached training session per week for those choosing the "FAST" training format. In addition to Saturday morning, 7:30am training sessions that combine both FINISH & FAST programs, the "FAST" participants will also meet on Tuesdays, 6:30 pm, location Verona Park.
WORKOUT TIMES | LOCATIONS
Training Months: October - Early December, 2021
CANCELLED!

Info Meeting for All

NoBo Finish & Fast Participants - Tuesday, October 5, at Fleet Feet, 7:00pm

Sidewalks in front of the store are being paved today, limiting access to store. We'll go over info on first day of class on Saturday, October 9th, 7:30 at Anderson Park

5K Finish & Fast

Combined Training Dates

Saturdays,

7:30am, (First Session October 9th) Anderson Park

5K Fast (additional day)

Training Dates

Tuesdays, 6:30pm, (First Session October 12th) Verona Park
GOAL EVENT
Reindeer Run, Saturday, December 4th

(Race registration is not included in program registration)
PROGRAM BENEFITS
Written beginner training schedule
Coached group training sessions
Exclusive shopping specials at Fleet Feet, Montclair
10% discount on all in-store purchases throughout duration of program
Seminars covering good form running, strength training, injury prevention and more
Weekly informational e-mail updates and training information
Dry run of race course prior to event
Tech shirt
REGISTRATION
Registration for your goal event is NOT included in Fleet Feet's program cost.
Questions? Contact jacque@fleetfeetmontclair.com
Fall No Boundaries 5K Finish & Fast More Info »
Program Start: Saturday, October 9th, 2021, 7:30am Anderson Prk
Program Schedule: FINISH Saturdays ONLY, 7:30am | FAST Saturdays 7:30am & Tuesdays 6:30pm - October 9th thru December 4th
Program Fee: FINISH: $99; FAST: $140 - both excluding race registration fee
Description: An 8-week safe, fun, unintimidating training program designed for beginners who would like to run or walk a 5K race. All people, all paces are welcomed!