Join Fleet Feet Montclair for this FREE Winter Incentive Program to help motivate you to stay active during the winter months.
Sponsored by Fleet Feet Sports - Montclair, Asics, New Balance and Nathan

PROGRAM DATES:  January 29 through March 25, 2015
COST:  $0, nada, zilch
GOAL:  To keep you active outside during Jersey winter - no hibernating until spring allowed!!
THE PROGRAM WORKS LIKE THIS
Start and Finish your run from Fleet Feet Sports Montclair during Business Hours
Upon completion, fill out a raffle ticket and place it in the shoe box.
*Each Thursday a raffle ticket will be pulled for a fabulous prize. The more times you run or walk during the week, the greater chances of winning!
At the end of the 8 weeks, a grand prize winner will be pulled from the raffle and named the 2015 Winter Warrior.
Receive a *bonus* ticket for participating in the Thursday night fun runs and Monthly Monday Pub Runs (Feb 2 and Mar 2).
Cue sheets for various distances will be available at the store.
All participants must sign the waiver to participate and be eligible for prizes.
*Participants cannot win more than once during the weekly raffles, however he/she is eligible for the grand finale prize at the end.
WHO IS THIS PROGRAM FOR
Walkers and runners, exercise beginners and exercise fiends. We don't care, we just want you to stay active this winter. 
One Rule -  no whining on the weather or else we can poke jokes at you :)
Sponsors: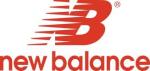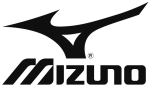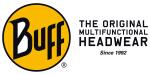 REGISTER NOW for this FREE Incentive Program!