Fleet Feet Montclair Proudly Presents the


FOURTH ANNUAL MIDLAND AVENUE MILE!
Check Back for 2019 Info
August 18, 2019| Sunday, 5:00 pm
USATF-NJ MASTERS & OPEN CHAMPIONSHIP EVENT
________________________________________________________________________________________________________________

Tree lined, flanked by historic homes with great front porches, Midland Avenue is the center of Montclair, New Jersey. The urban-suburban town was named one of three 2015 winners of the National Main Street Center's

Great American Main Street Award

. What better way to get acquainted with one of America's most walkable, attractive downtowns with a lively arts, shopping and restaurant scene than to join our ONE MILE RUN? With multiple divisions and a summer block party atmosphere this event is for everyone!
Join the after party!

FOOD ~ BEVERAGES ~ ENTERTAINMENT ~ KID FUN
COURSE DESCRIPTION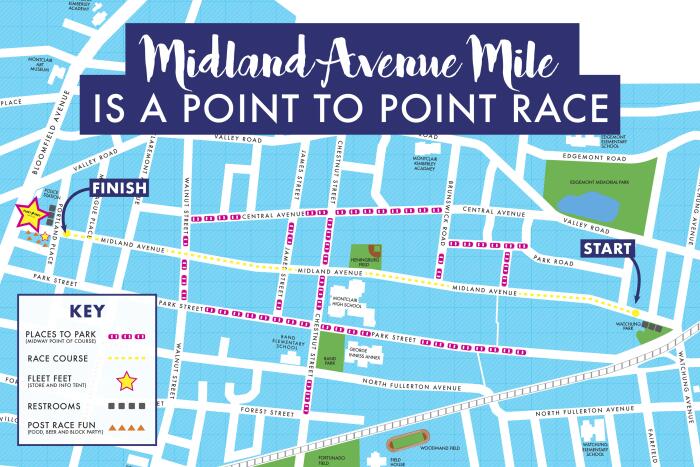 The one mile, slight upgrade, point-to-point straight-away route with NO TURNS is perfect for elite runners, joggers, walkers and the family stroller.
MULTIPLE RACE DIVISIONS & AWARDS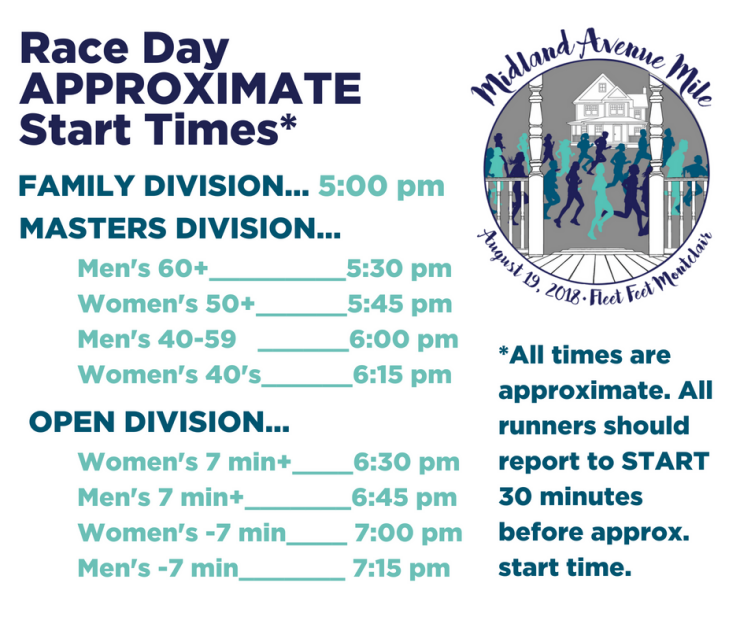 FAMILY DIVISION
The family that runs together...has fun together. Perfect for active families who want to experience the race together. Perfect for runners with strollers! All members must register individually.*
Kids 12 and under receive a registration discount.
OPEN DIVISION
Perfect for the recreational runner! H Register and see just how fast you can
run this 1 mile course.* This is a USATF-NJ Championship race.
Prizes will be awarded to the Top 5 Overall USATF-NJ Men & Women. $150, $125, $100, $75, $50 respectively
MASTERS DIVISION
This category is reserved for competitive milers age 40 and over.* This is a USATF-NJ Championship race.
Prizes will be awarded to the Top 5 Overall USATF-NJ Men & Women (age graded for Masters only). $150, $125, $100, $75, $50 respectively
AWARD PRESENTATION

to begin at approximately 7:45 PM - near the finish line and post-race festivities
*All division participants are eligible for overall age group prizes.
REGISTRATION DETAILS
ON-LINE REGISTRATION available through

August 16th until 3:00 PM

IN-STORE RACE REGISTRATION available during Packet Pick Up Hours

PACKET PICK-UP at Fleet Feet Montclair

FRIDAY, AUGUST 17, 2018, 3:00 to 8:00 pm
SATURDAY, AUGUST 18, 2018, 10:00 AM to 6:00 pm
SUNDAY, AUGUST, 19, 2018, RACE DAY, 1:30 to 4:00 pm

The start near Watchung Park is 1 mile away from the Fleet Feet store and packet pick-up area

RACE DAY REGISTRATION will be available at FLEET FEET SPORTS
ENTRY FEES

On-line Registration Fee by Thursday, August 16, 3:00 pm

$25 per entrant
$15 Kids 12 and under
$22 USATF Member - Member number MUST be provided

In-Store Registration Fee during Packet Pick-Up and on Race Day

$30 per entrant
$15 Kids 12 and under
BENEFICIARY RACE
Montclair Public Library

We recognize the important role Montclair Public Library has in providing material and programming that supports self education, lifelong learning and literacy for our entire community.
RACE AMENITIES
POST RACE FESTIVITIES near finish line...

FOOD ~ ENTERTAINMENT ~ BEER ~ KID FUN

BROOKS TENT....visit our SPONSOR!
RACE TEE-SHIRT while supplies last
MORE TO COME!
VOLUNTEER
SPONSORS
We are proud to join in partnership with a growing list of sponsors who care deeply about the health and wellness of our community. If you would like join our team of amazing sponsors, CLICK HERE FOR MIDLAND AVENUE MILE SPONSORSHIP INFORMATION.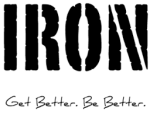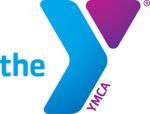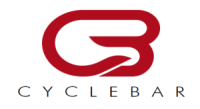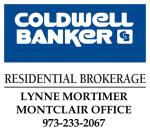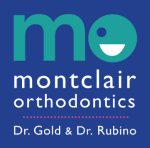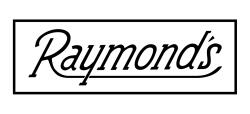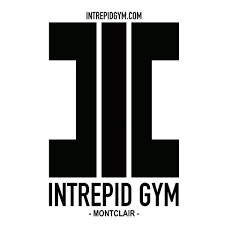 TRANSPORTATION, PARKING, STREET CLOSURE
We highly encourage carpooling or bicycling to the event. Since the course is point-to-point, parking mid-route is logical. You'll have a short warm-up walk to the start and an evening stroll after the post-race festivities. Remember that Midland Avenue will be closed to traffic from Bloomfield Avenue to Watchung Avenue for approximately 4 hours.
Street Closures and Resident Parking: "No Parking Zones" along the course will be enforced beginning Sunday, August 20th. Neighborhood residents will be notified of street closures along the route a few days prior to the event. City streets will re-open promptly as the final runners pass through. The Montclair Police Department will be responsible for closing and re-opening streets. They will do so in a manner ensuring runner and spectator safety. Please follow their instructions when approaching streets on the course. Please do NOT attempt to block the race course at any time.
WEATHER POLICY
The Midland Avenue Mile will take place rain or shine. If cancellation of the event is warranted due to dangerous weather conditions, announcements will be made race day at the race site. The event will not be canceled in advance. All decisions regarding cancellation will be made on site, race day.
EVENT CONTACT INFORMATION