Marathon Check List
(We Made One So You Don't Have To!)
You've trained for months, so now is not the time to leave anything to chance! To help ensure you'll get to the starting line well-fueled, relaxed and ready to run your best we created the ultimate Marathon Check List, with the help of Fleet Feet Montclair staffers and seasoned marathoners, John, Paul and Mary. Together they have completed a combined 70+ marathons (Mary 11, John 30+ and Paul 30+! John and Paul have lost count.)
John Fabbro, owner of Fleet Feet Montclair, says "pack ahead of time. Give yourself 2-3 days to get all the pieces together and check, double check and triple check yourself. Also remember, NOTHING NEW ON RACE DAY!"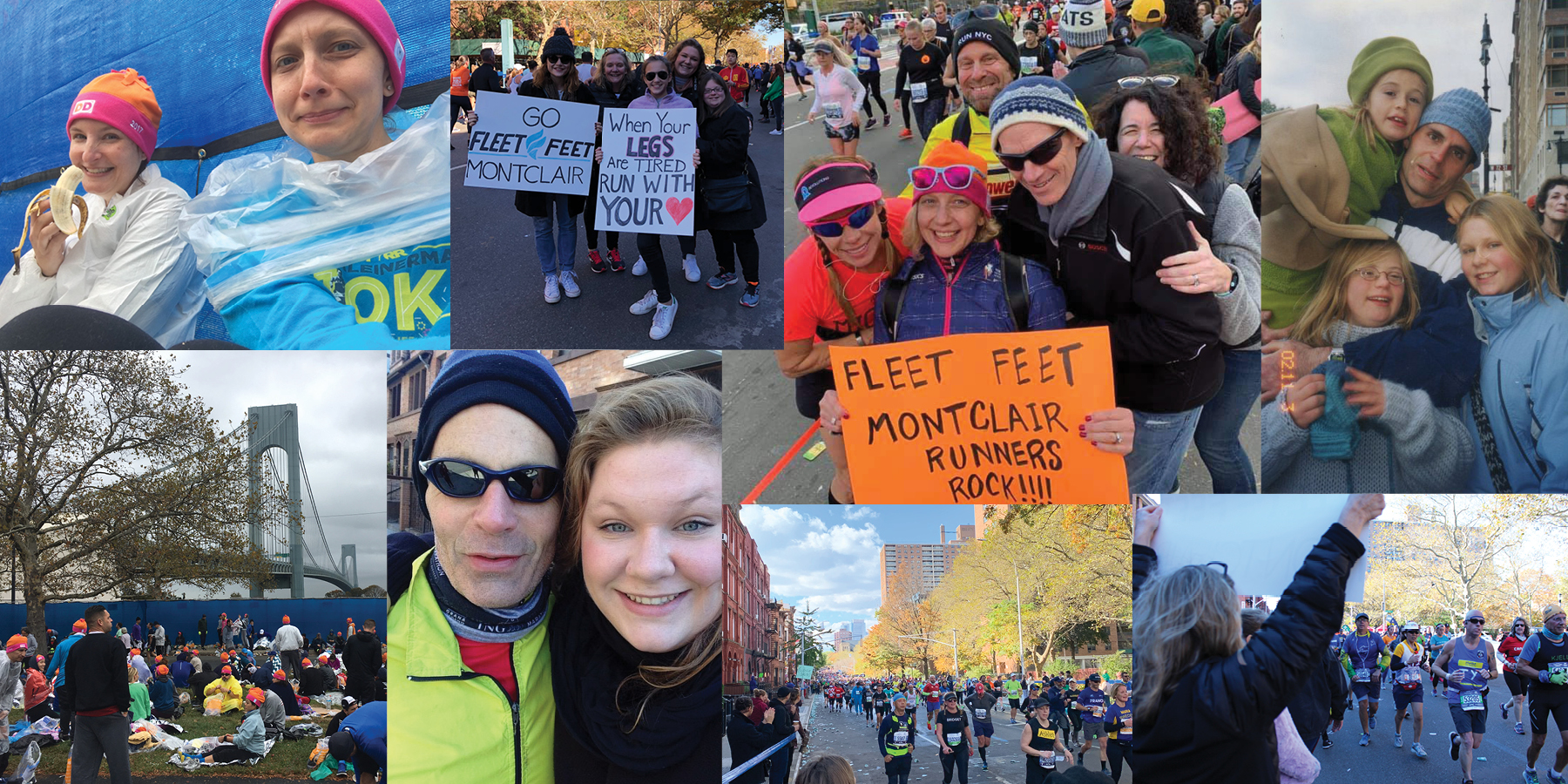 CHECK (and Check it again) LIST
It is the night before your marathon, and you need to be on the road by 5:30am (at the latest). Now is the time to double check yourself so you can sleep with peace of mind and be ready for a quick escape once you wake up on marathon morning.
Pre-Race
Old, small blanket or clear Garbage Bags (to sit on)
Heat Sheets (reuse from past races)
Magazines or anything to read that you want to throw out
Old, warm clothes (hats, gloves, scarf, sweats etc. Clothing can be donated as runners approach the starting line at some larger races like NYC.)
Hand Sanitizer
Toilet Paper
Tissues
Snack and drink while you wait (that you can tolerate) John: "I have a sensitive gut so I always bring my own food. I don't want to have to rely on what's at the start."
Portable phone charger you don't mind throwing away
IN THE EVENT OF BAD WEATHER...
RAIN: Old pair of sneakers Mary: "This trick is a game changer. Wear the old shoes until the start. Throw them away and change into race shoes so your running sneakers stay as dry as possible!"
COLD: Hand and feet warmers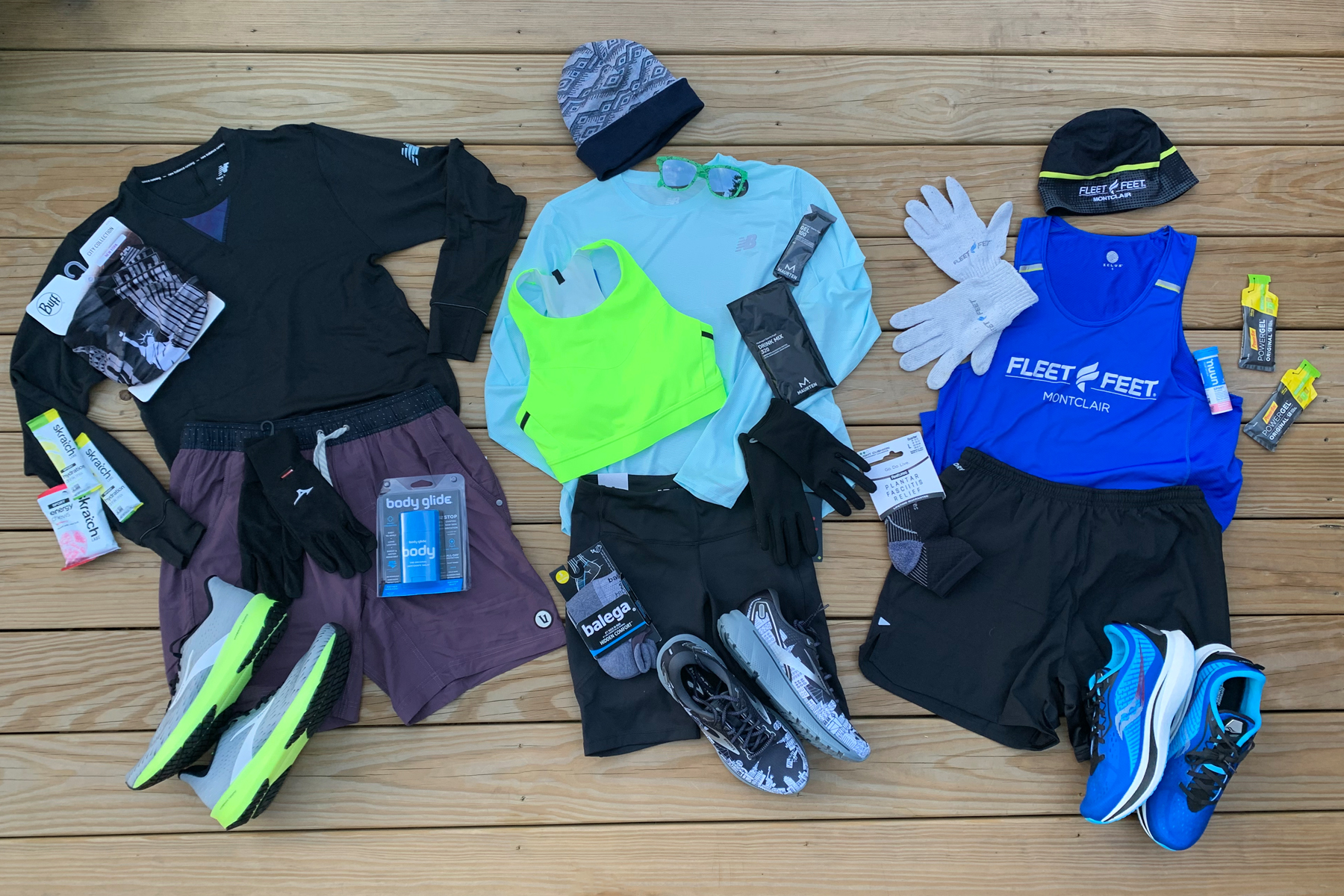 Race
Post Race
Towel
Recovery sandals (e.g. Oofos)
Electrolyte drink (e.g. nuun)
Gear check bag
Change of clothes John: "Think cozy and warm!"
Compression socks/sleeves (e.g. CEP)
ID for beer!
Remember to have fun and soak in every minute. In the wise words of Coach Paul "Trust your training. You got this!"