Did you know that your old running shoes can be turned into irrigation pumps, agricultural training, livestock, food-bearing plants and much more? Those dusty old shoes in your closet have more power than you know!
The MORE Foundation Used Athletic Shoe Recycle Program:
Harness that power by supporting the MORE Foundation Group (formerly PPPF) - a Delaware Not-for-Profit Foundation that recycles used athletic shoes in West Africa. The vast majority of Africans cannot afford new shoes. The MORE Foundation provides used athletic shoes to street vendors in West Africa. The proceeds then provide tools, training, and technology to the poorest rural farm families in Ghana, West Africa. Instead of spending 100 years of decomposing in landfills, your used athletic shoes can help regenerate farm land in African villages while creating prosperity with a bottom-up approach -- one village at a time. Get all the facts at MOREFoundationGroup.org
How You Can Help:
Bring in your used -

but not abused

- running shoes. The MORE Foundation needs running shoes (sizes 7-11).

Please tie the laces together. It's time to change your shoes and change lives.

Drop Shoes at Fleet Feet: Give them to our staff and we'll add them to the shipping box. Local Action with a Global Reach!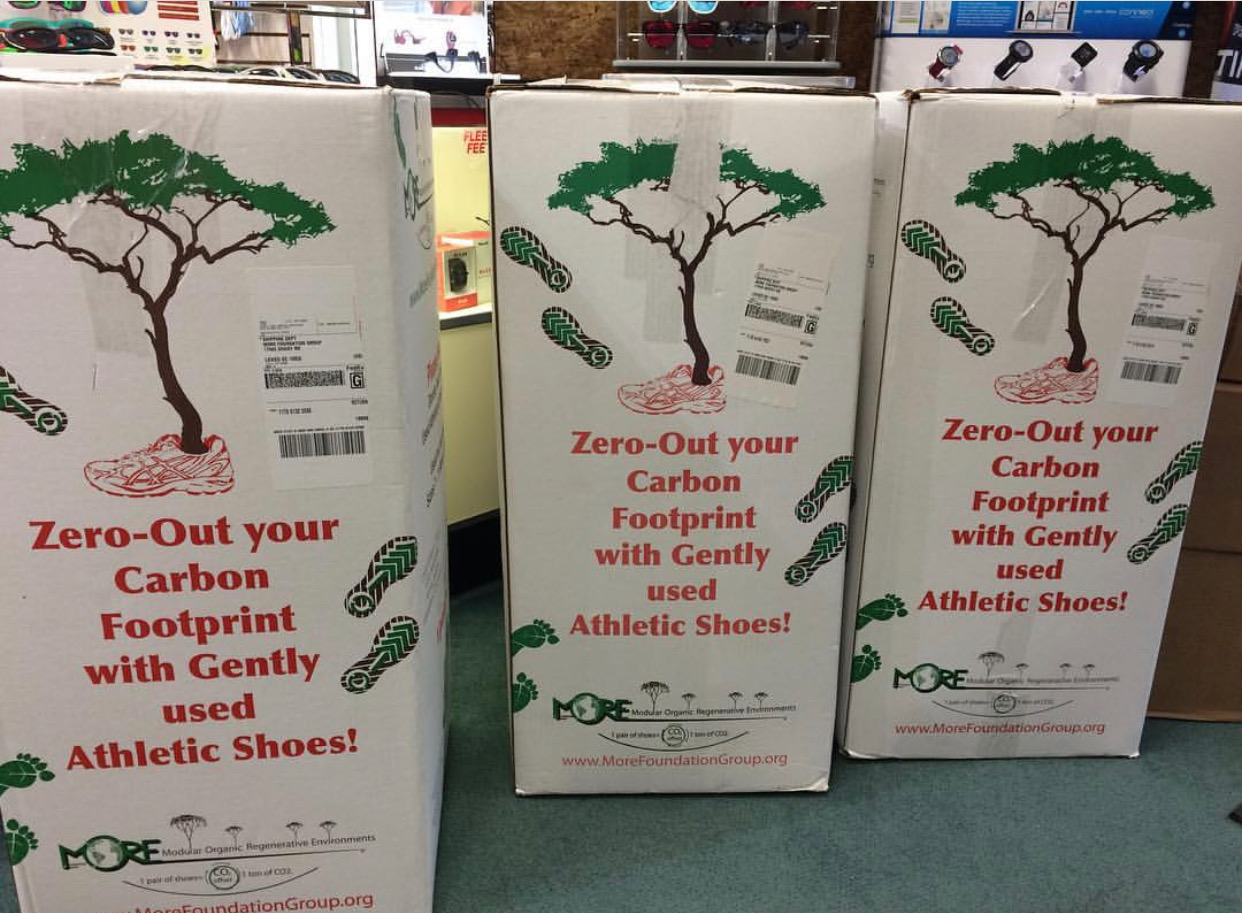 Help Adopt a Family:
With 600 pairs of donated shoes, the MORE Foundation will adopt an African family on our behalf. The family will receive organic farming training as well as the tools, seeds, trees, and livestock to increase their productivity 1000% or more. We will receive a banner of gratitude from West Africa bearing the name of our adopted family and the name of our store. We will also receive a photograph of our adopted family holding the same banner!