Northern Italian and family owned, Diadora and Fleet Feet Montclair are a perfect pair. The Fabbro family, owners of Fleet Feet Montclair, "sat down" (zoomed) with the Diadora team to discuss owning a family business, how they try to keep a work/life balance, what they like to cook and more! You will definitely learn a little bit more about John (dad), Dawn (mom), Chelsea, Maddie and Emilia (daughters).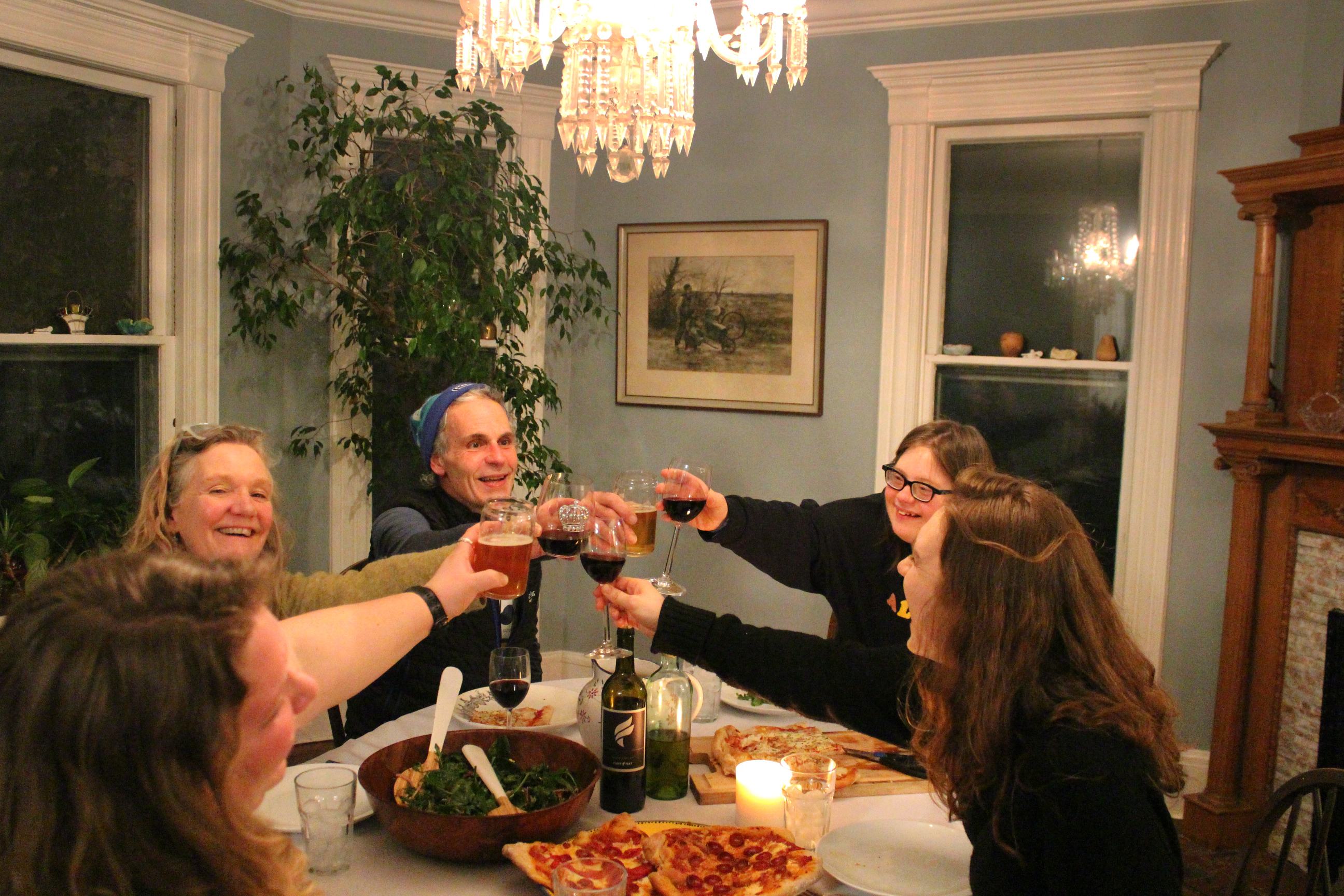 Diadora: Why did you start Fleet Feet Montclair?
Dawn: "We had a crazy idea that we could do what we loved for a living. Back then we were running up and down the east coast chasing the triathlon trend of the 80's. We went to the only Fleet Feet on the east coast and the franchise founder, Sally Edwards, just happened to be there. Sally's passion and the energy of one little running shop in Adams Morgan, D.C. was contagious. We knew then and there that we'd be the 2nd Fleet Feet in the east. We wanted to create a running hub and be part of a community commitment to health and wellness. As Fleet Feet Montclair our local store could be part of a national vision to build a bigger running community dedicated to health and wellness across the nation."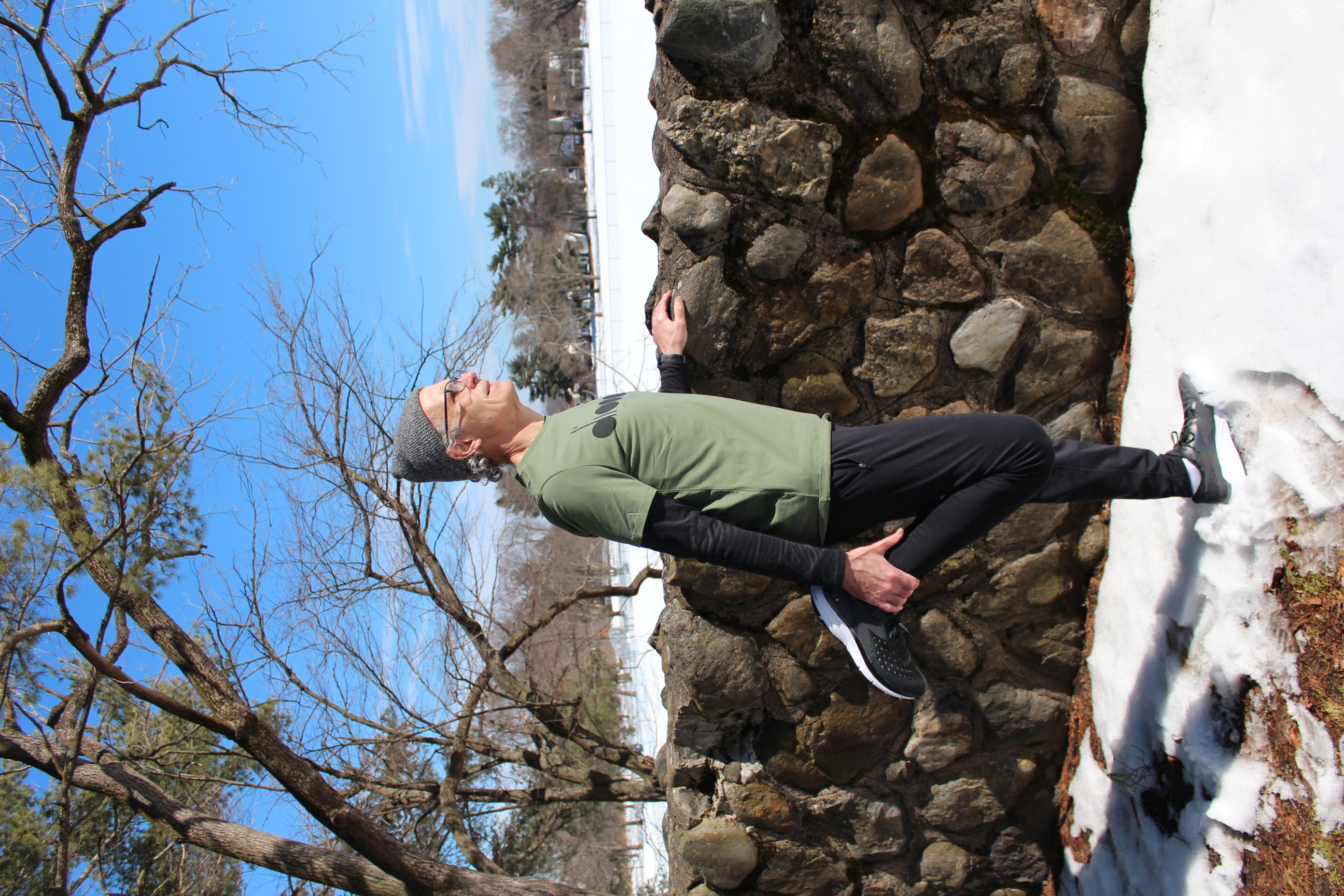 Diadora: What did running mean to you back when you opened up the business, and what does it mean to you now?
John: "Running was exercise, therapy, a form of fun fitness that we wanted to share with others. Now running is community, togetherness, a lifelong commitment to health and wellness. You know we firmly believe that Running Changes Everything. Don't believe us? We have proof!"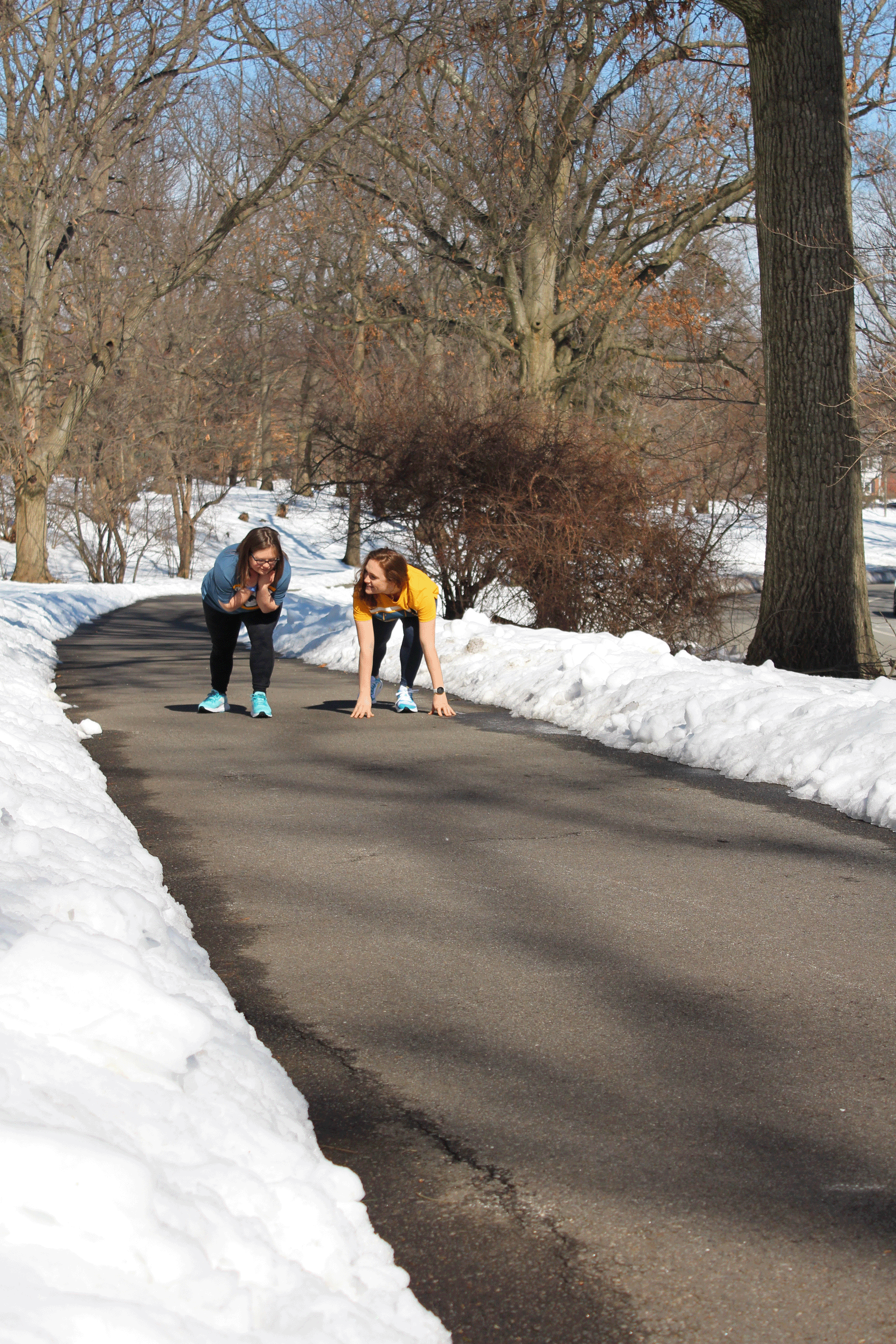 Diadora: Being in the run specialty industry, we assume the family does a lot of walking and running. Do the Fabbro's workout together or solo, and why?
Maddie: "We definitely do some solo workouts but for the Fabbro women specifically, it seems like we are most motivated when we are doing it together.
We do try to mix it up. My dad escapes the household of women most early mornings to meet up with his running buddies. He and my mom also spend time coaching and mentoring training groups a couple times a week during training seasons.
Chelsea is a big time spinner. We got a Peloton in April 2020 and she has been doing at least 2 classes everyday!
Emilia, Chelsea, sometimes our mom, our Golden Retriever Chance and I take a lot of walks together. We also like to hike and pre-pandemic we were big into spinning at CycleBar Montclair. We have continued to spin and do HIIT and strength classes in our makeshift studio space.
Overall we like to spend time together outside, being active and trying new trails, beaches and routes."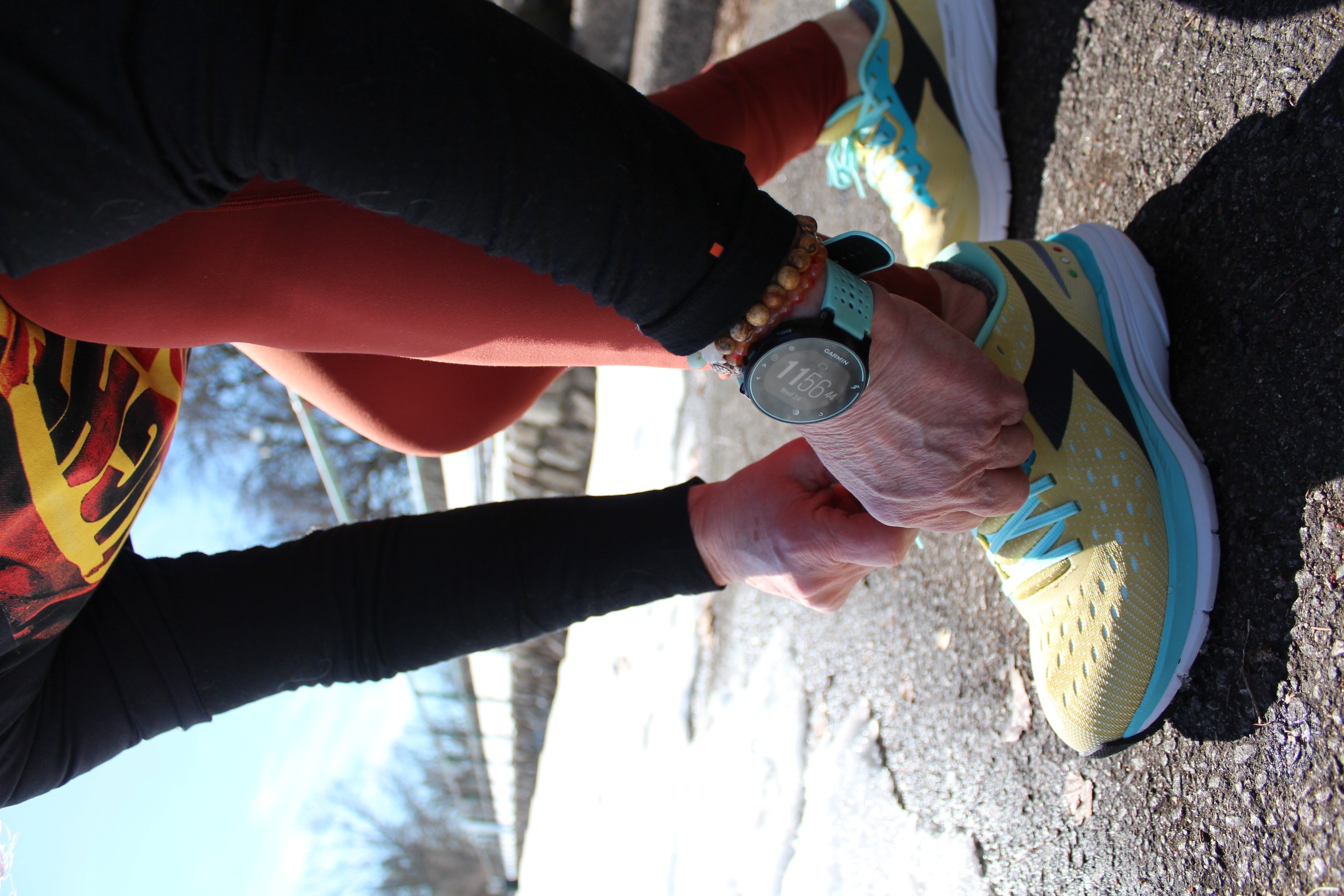 D: As you may know, Diadora is a family-owned business much like yours. Does this mean anything to you as a business partner?
Maddie (Mocking her grandparents' Bronx-Italian accent): "Blood is thickah than wadah!"
Chelsea: "Family is the best. Mine is a little annoying."
John: "I have Northern Italian roots, like Diadora… so we are off to a good start!
Our family literally built our business. Dawn's brother gave us a loan to help us get the store started 33 years ago. My Barbe Geno (Uncle in our northern Italian dialect), Dad (known to our girls as Nonno) and I built the original store. We made the cash wrap, put in the floor, painted and more. My mom, Nonna, worked at the store until she was in her late 70's. She wore a classic black New Yorker outfit, including black heels, everyday to our running store!
Now our three girls are getting more and more involved. It is something extra special."
Dawn: "Family businesses have a history of being extra committed, taking special care of customers and their business to hand down to the next generation. We work hard for our kids and their future (maybe) kids! There is just something that feels like heart and soul about a family business."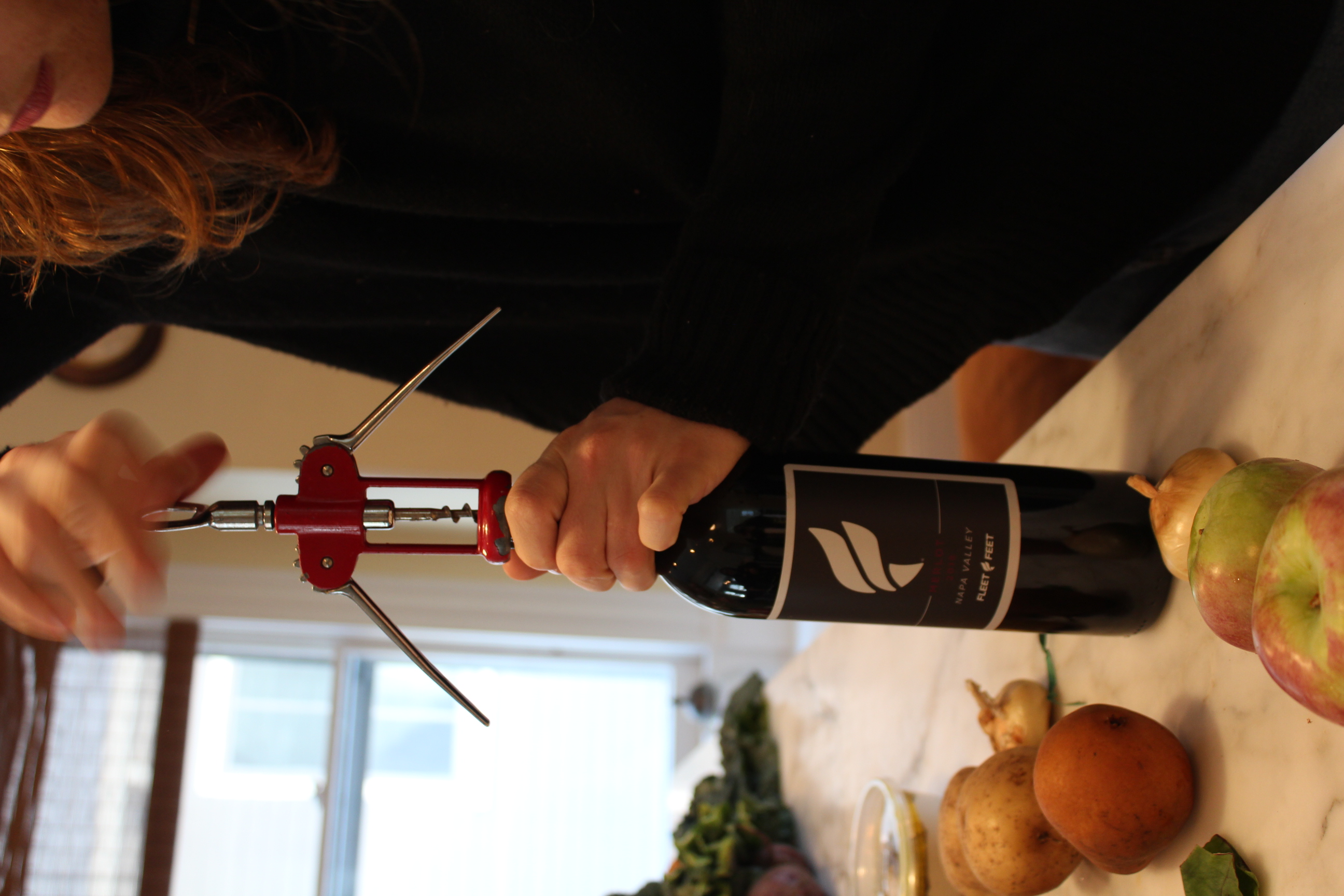 How do the Fabbro's separate work and home life with everyone being so involved in the business?
Emilia (laughing): "We don't. Ugh, it's hard! It's hard to 'turn it off' at the end of the day, especially since the pandemic started."
Dawn: "We'll usually have someone tell us that we have to shut it off. It's usually Emilia or Maddie. Occasionally Chelsea will say 'I am sick of this Fleet Feet s*** .' We have been trying to watch 'binge-worthy' shows together. This way we are all collectively focusing on the same thing and can't talk!!!"
Maddie: "We like to cook and garden and work on house projects in our spare time. We do non-Fleet Feet stuff too!"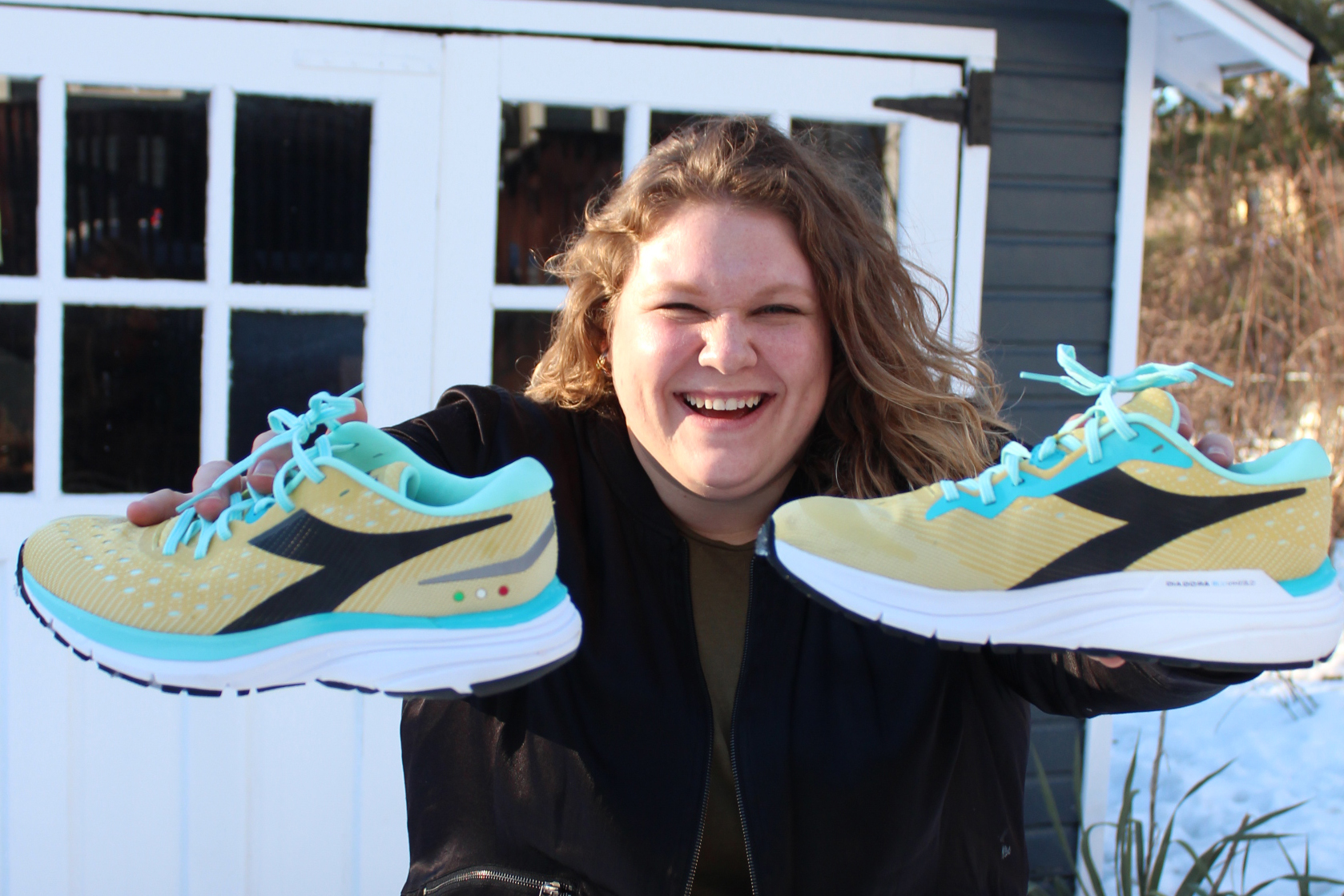 D: The pandemic has affected retail; how can someone support Fleet Feet Montclair during this time?
Emilia: "Well the obvious one would be to shop. Come to get new shoes, clothes, a sports bra, water bottle. We are operating primarily by appointment, and are willing to accommodate outdoor fittings and curbside pickups. If anyone has concerns we try our best to make it work before or after hours. We also are very strict about maintaining a safe capacity for our staff and customers.
Other ways people can help would be to refer friends to the store, follow us on social media, write good reviews and share your positive shopping experiences on your own social media accounts.
It is a really important time to support your favorite local places, not just Fleet Feet. Put pressure on your friends and family to keep it local! Seventy cents of every dollar goes back to your community. We employ your neighbors, sponsor events and teams, raise money for local non-profits and keep the town vibrant!"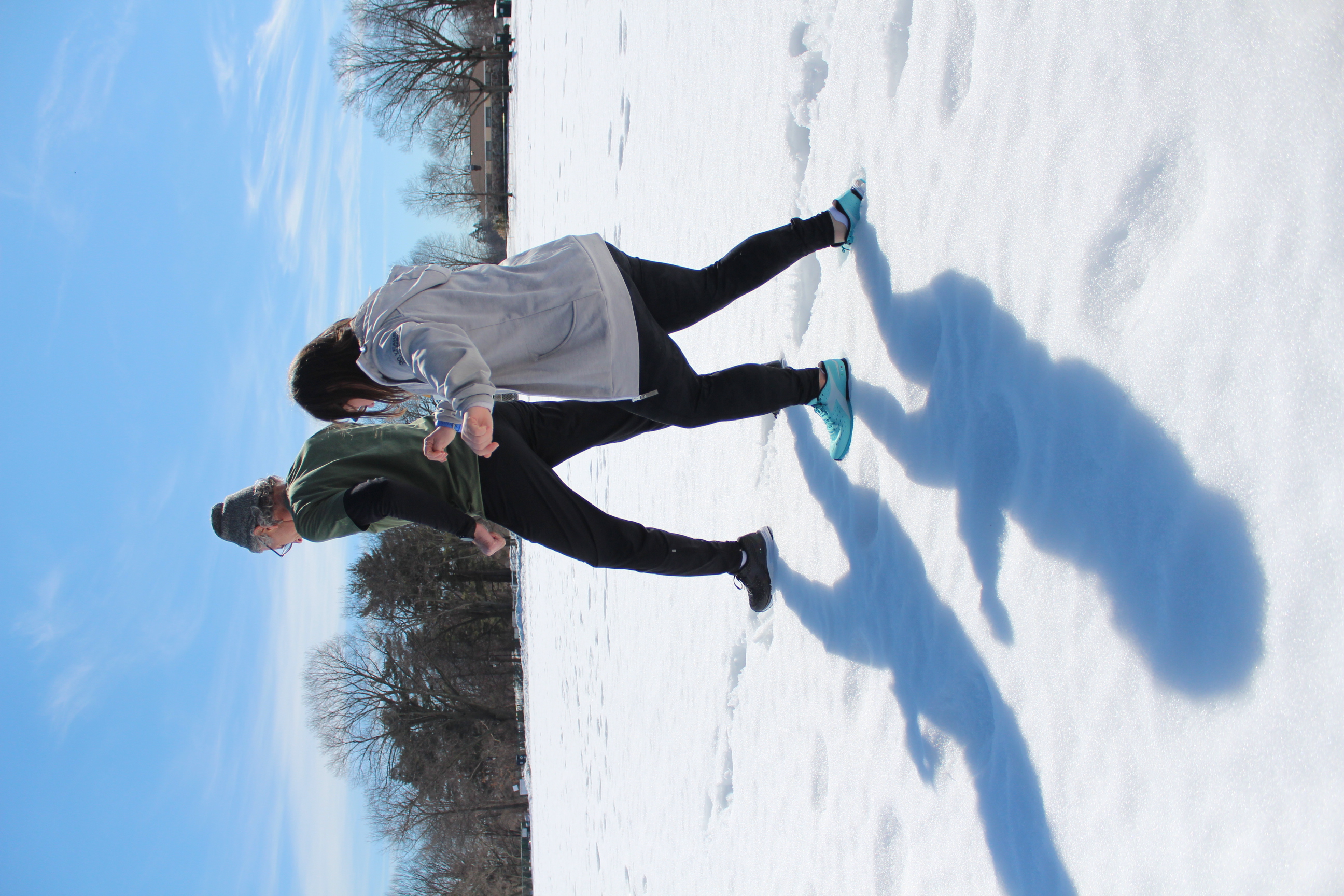 D: Diadora is a premium sporting goods brand from Northern Italy with a rich history. What made you interested in working with a recently reemerged brand in the states after years of being dormant?
Maddie: "Well Northern Italian, with a rich history? Are they our cousins?"
John (laughing): "To start Diadora provides great products. We cannot wait for them to be on our shoe wall! But the brand's business model is super supportive of the in person retail experience. They focus their energy on the run speciality stores and less on the broad direct to consumer approach, which we love!"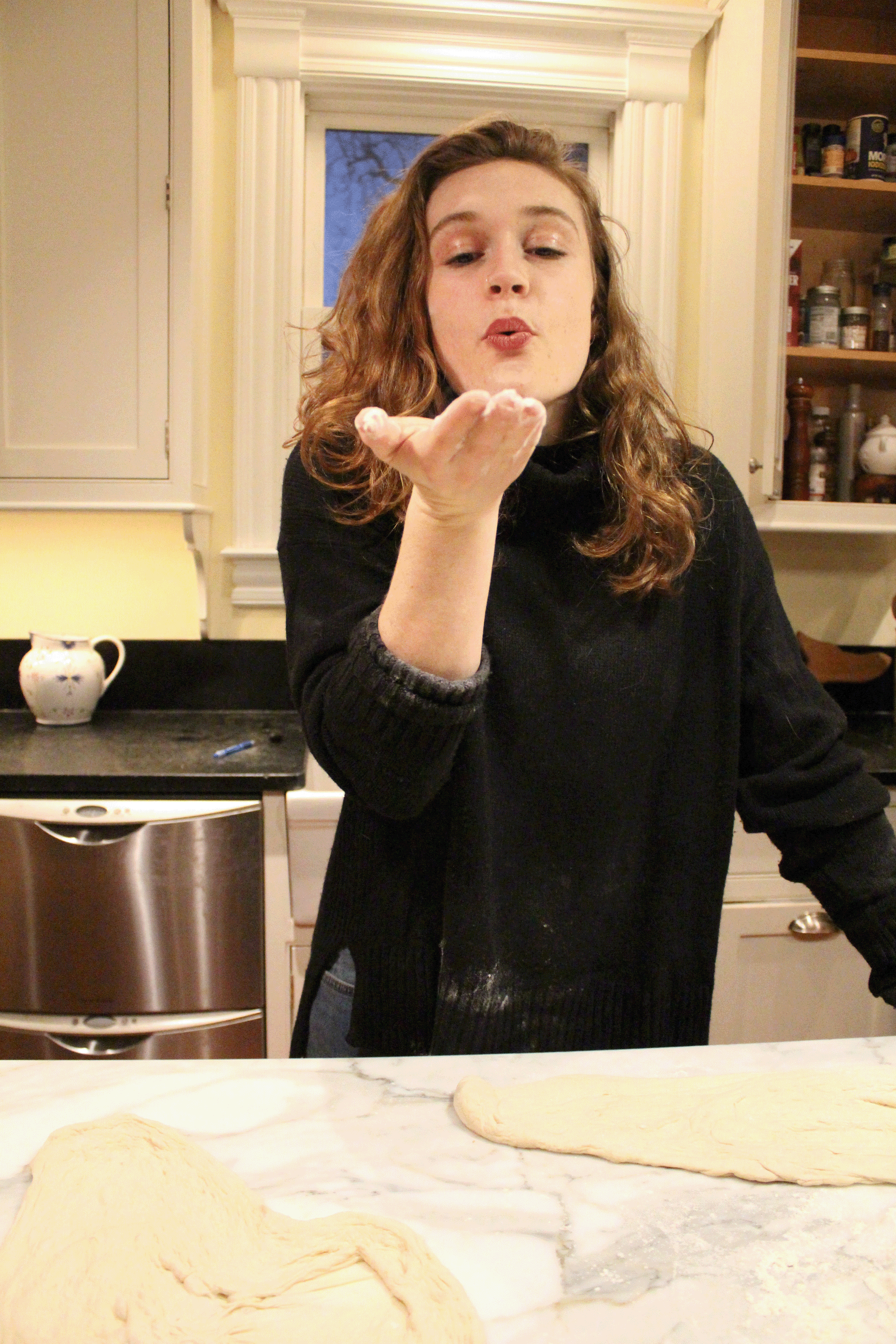 D: What does dinner time look like at the Fabbro's? Who is the chef of the house?
Chelsea: "I cook on Tuesday's but usually Maddie or Dad cook."
John: "Maddie and I love to cook. Typically it's one of us that takes on cooking dinner. I like to use the NYTimes Cooking app a lot for recipe inspiration. We've been trying lots of new foods and recipes during the Pandemic. A little dinnertime creativity has been part of our pandemic survival."
Dawn: "We even put up a small greenhouse in our driveway spring 2020 so we could do pavement-to-plate."
Maddie: "Another thing that we do is eat together. Dinner has always been the 5 of us sitting down at the table together. Our whole lives we have been doing this!"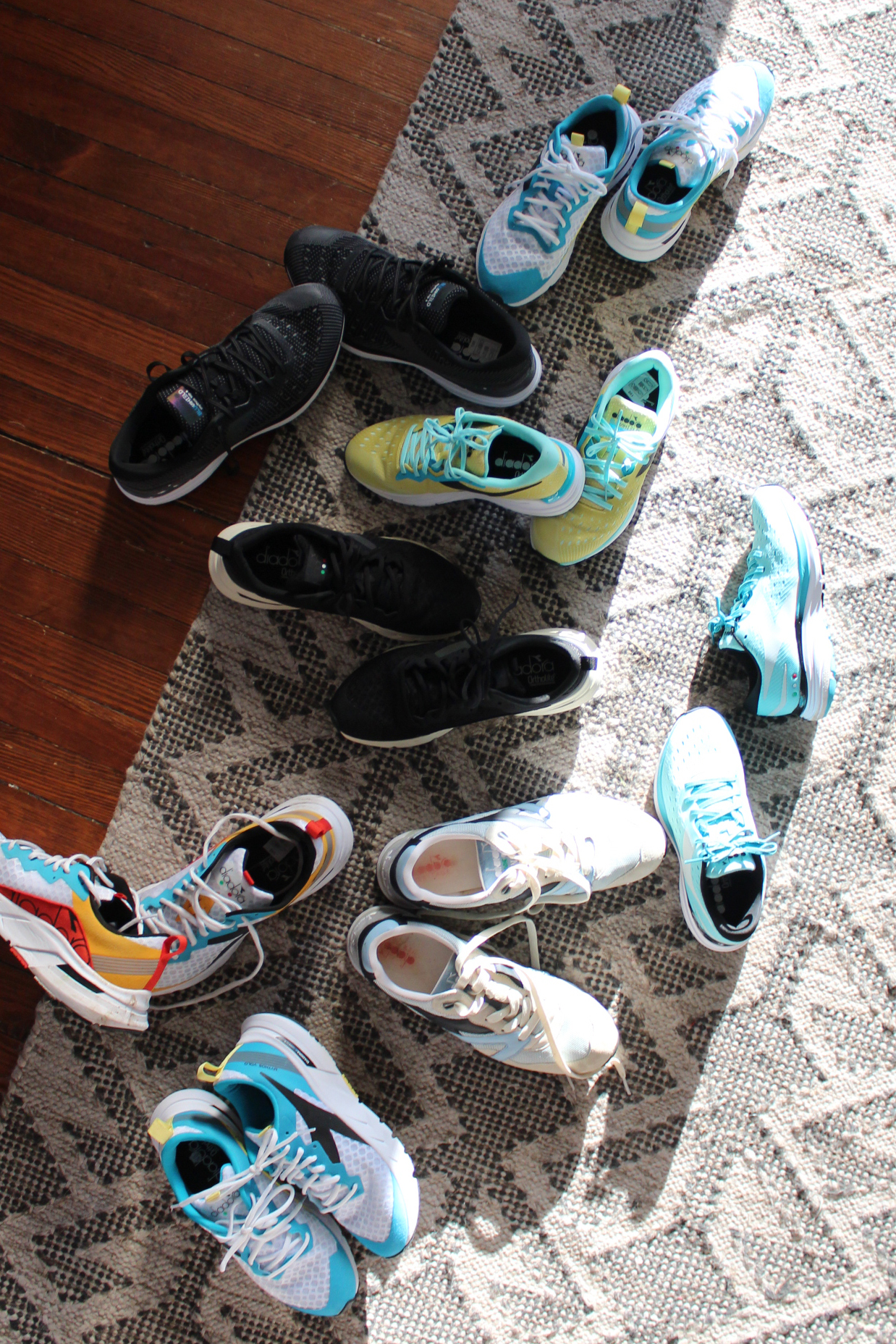 What should your community expect to see from Diadora products?
John: "Premium. Authentic. Italian. Those are the first three words that come to mind when you say Diadora."
Dawn: "I think that's what comes to mind when people hear 'John Fabbro' too … just kidding!"
John (laughing): "Oh yeah right!
In comparison to the brands we have been carrying for years, Diadora is just as competitive. What sets them apart on the shoe wall is the stylish look and beautiful design. They provide tier 1 service and reliability.
Overall, we are excited to be carrying their products. We cannot wait to have our community try them out and we are looking forward to building a strong relationship for years to come."
Emilia: "They are fun, comfortable and stylish! I have been loving mine for running but also with a pair of jeans!"
DIADORA SHOES ARE NOW AVAILABLE IN STORE!