Need gifts for Easter? A birthday? Just because you miss your running buddy? We're here to help! We've put together several gear bundles that can be shipped anywhere in the US! Buy one for yourself, buy one for someone you're thinking about, buy one because they're each a SWEET deal and we could all use a little extra joy right now!
We've pulled together some of our favorite items for you or the person you are missing right now. These will be done in grab bag fashion so when you fill out the form there will be a few questions we will use to pull your bundle together.
Bundle 1: Sweat Makes You Stronger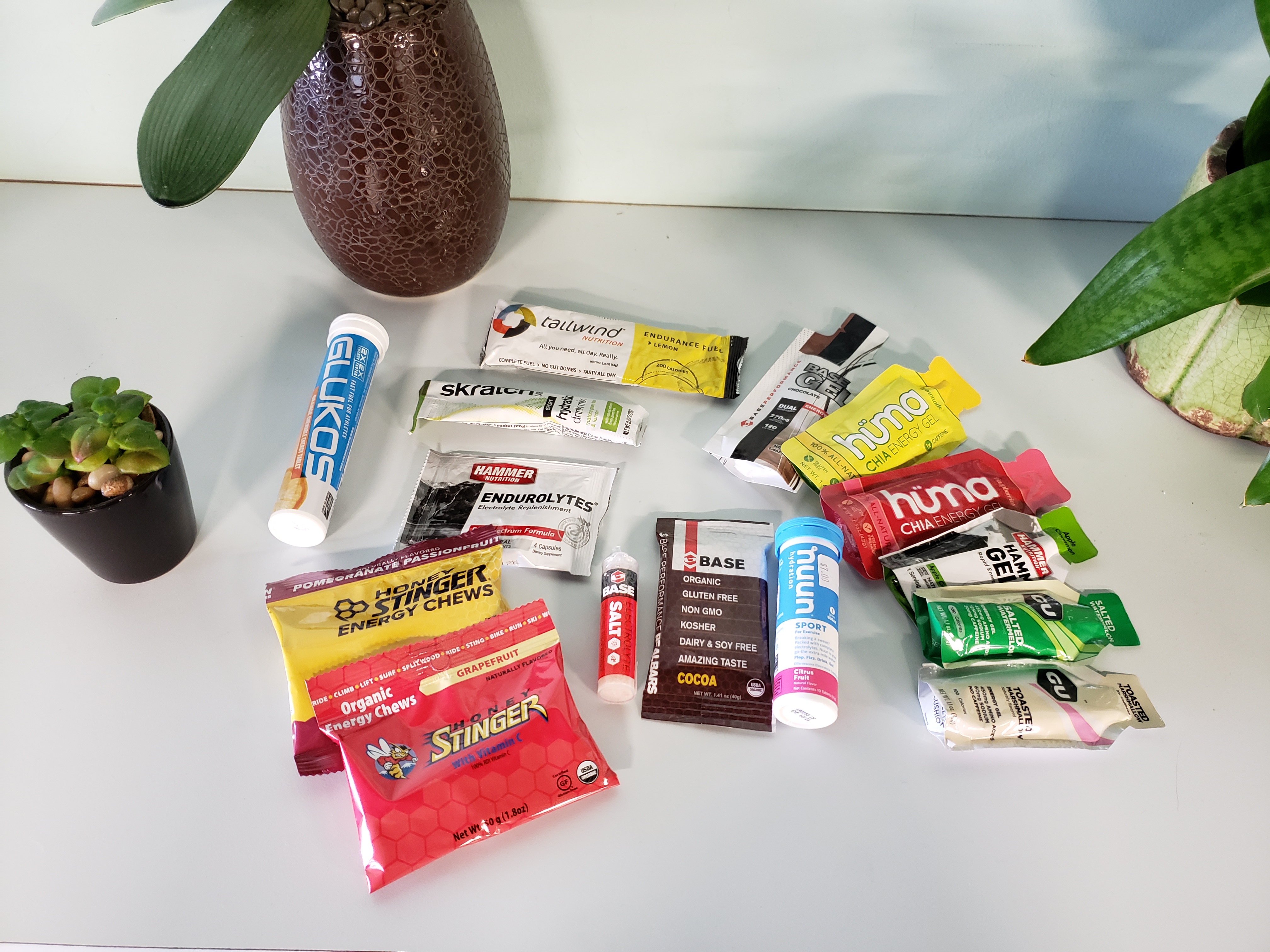 Value -> $55 Your Deal -> $45 + tax
All you need for summer training! In this heat and humidity, electrolytes before, during, and after your run keep your body from getting dehydrated and keeps the muscle cramps at bay.
Bundle 2: Showing Off My Diva Side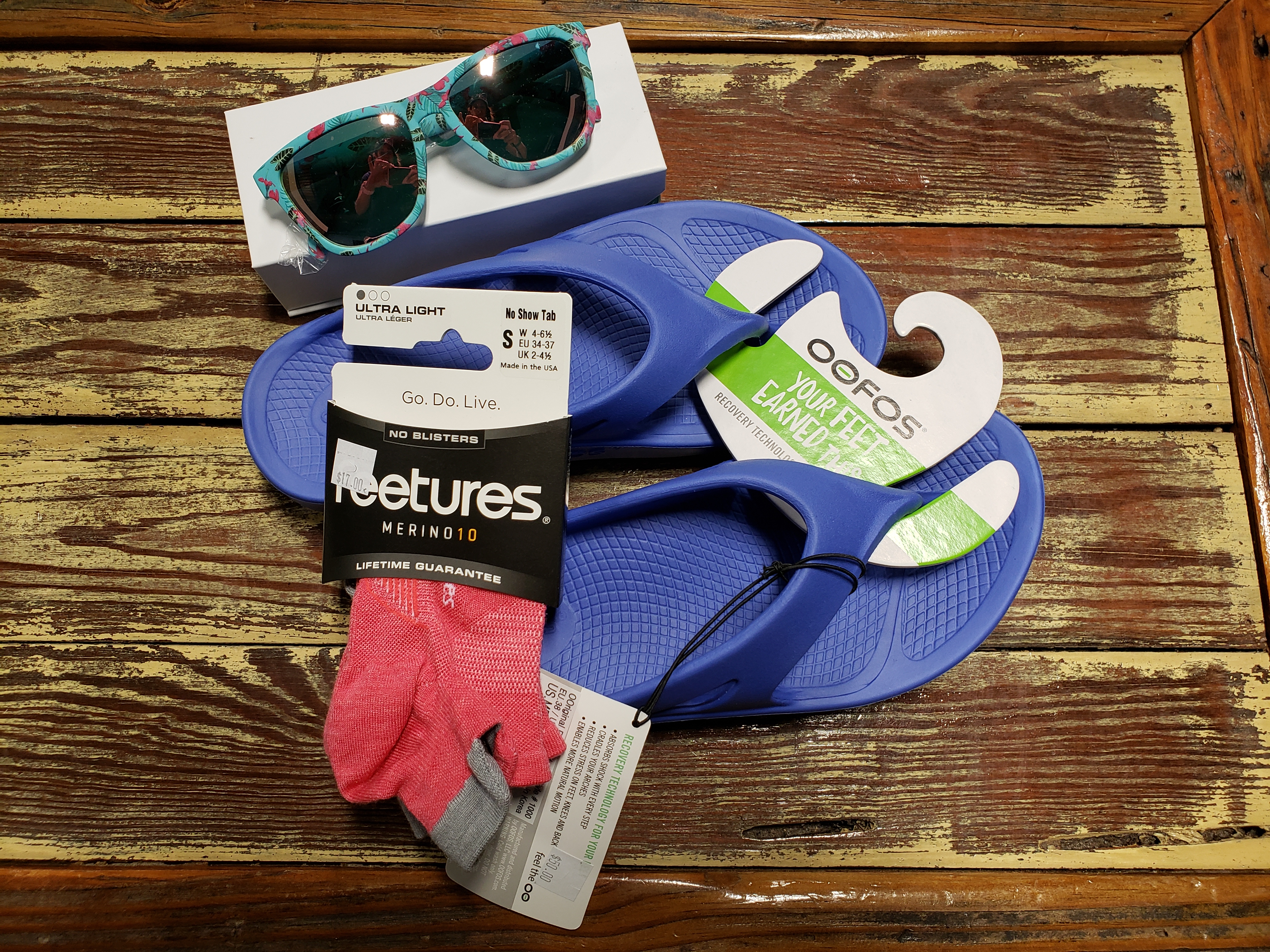 Value -> $102 Your deal -> $80 + tax
Included: 1 pair of Feetures (Or Balega) socks; 1 pair of Original Oofos; 1 pair of Goodr Sunglasses
Stay looking good and taking care of your body with the UV Protection Goodr Sunglasses, and the always-popular Oofos recovery sandals. The Oofos are very soft but offer arch support so after you run or work out, it gives your feet extra support without needing to stay in the shoes you just exercised in. Feetures and Balega socks are both high-quality socks that use poly blends or wool blends to create very soft, moisture-wicking, stink-reducing socks.
Bundle 3: MOB Summer is NOT canceled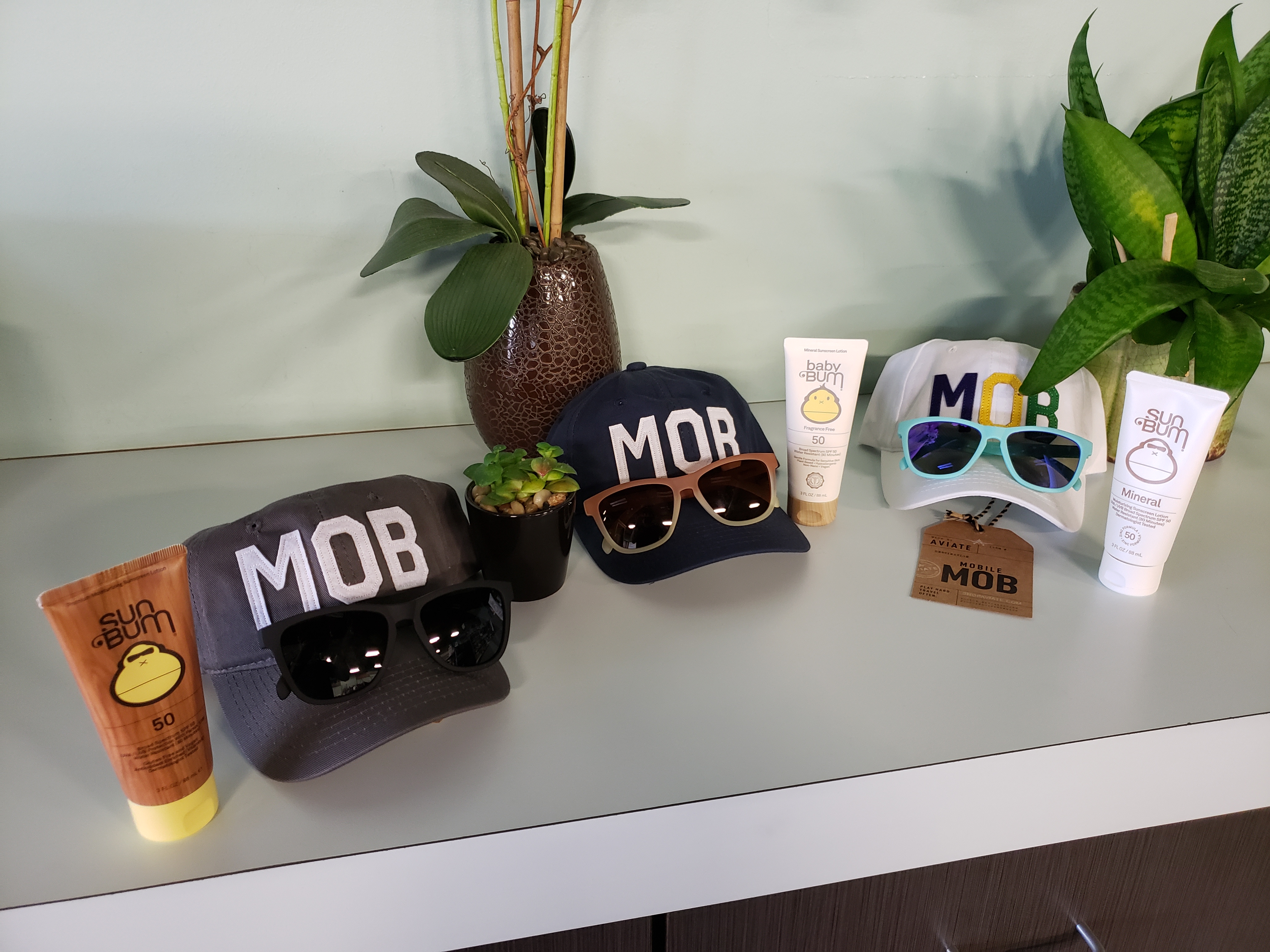 Value -> $82.50 Your Price -> $65 + tax
Included: 1 pair of Goodr Sunglasses; 1 MOB hat; 1 Sun Bum Sunscreen
When the southern sun is beating down, represent your favorite city in style with one of our exclusive MOB hats and protect your skin with Sun Bum suncreen. Sun Bum is a Gluten Free, Cruelty Free, Paraben Free, Sulfate Free, Reef Friendly, Vegan sunscreen. The company believes in protecting your skin in a healthy way because they are always in the sun, too. Goodr is another company that believes that fun in the sun shouldn't be held back when the sun is shining bright in your eyes. They are fantastic performance sunglasses without the expensive price tag and in a very stylish fashion.
Bundle 4: The Eco-Conscious Runner Bundle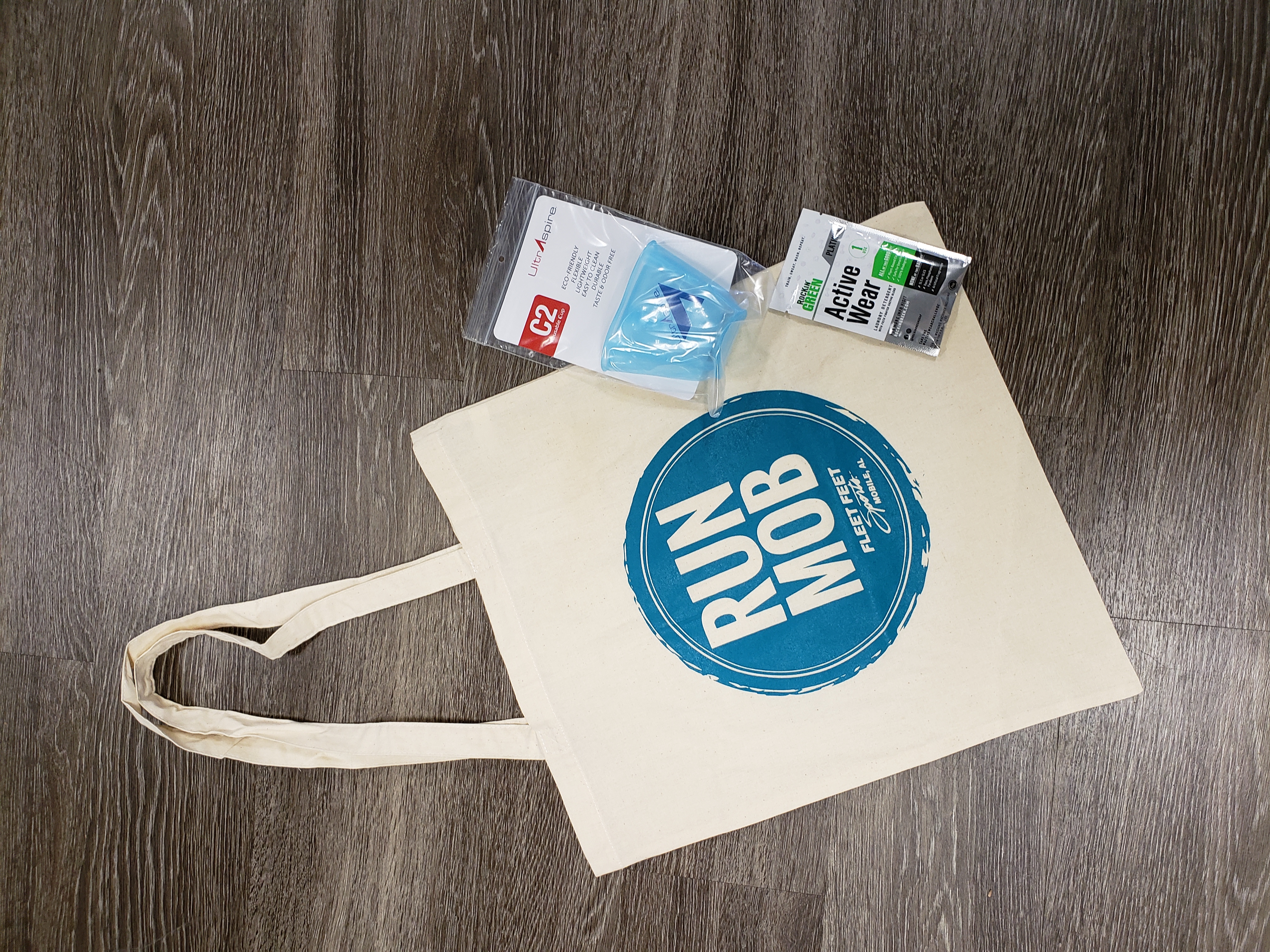 Value -> $19 Your Price -> $12 + tax
While most of your shopping is likely online, this reusable tote is perfect to hold your nutritionals or shoes if you are checking out a new place to run and don't want everything scattered all over your car. The reusable cup folds easy so it is never taking up too much space and you can just fill it up at the water fountain instead of having to put your mouth right by the spicket. Rockin' Green Active Wear Detergent works hard to get the tough stains and odors out of your workout clothes and can be used as regular detergent or as a soak to get out those really set in smells. This plant-based detergent is eco-friendly, tough on stains, and helps extend the life of your active wear.
Please fill out one form for each bundle purchase. Once we receive your order we will call to confirm details and take payment over the phone. Bundles are limited and will be filled in the order they are received. No substitutions.