New Alternative Shopping Options from Fleet Feet Mobile
In these uncertain times when we need to reduce interactions between people and many are under stress not knowing what is coming next we also know that we need to stay running, walking and being active so we can remain strong and healthy!
Our is closed for any in-store experience, but that does not mean we are not serving our community! We are offering two options for our customers based on what each person is most comfortable with.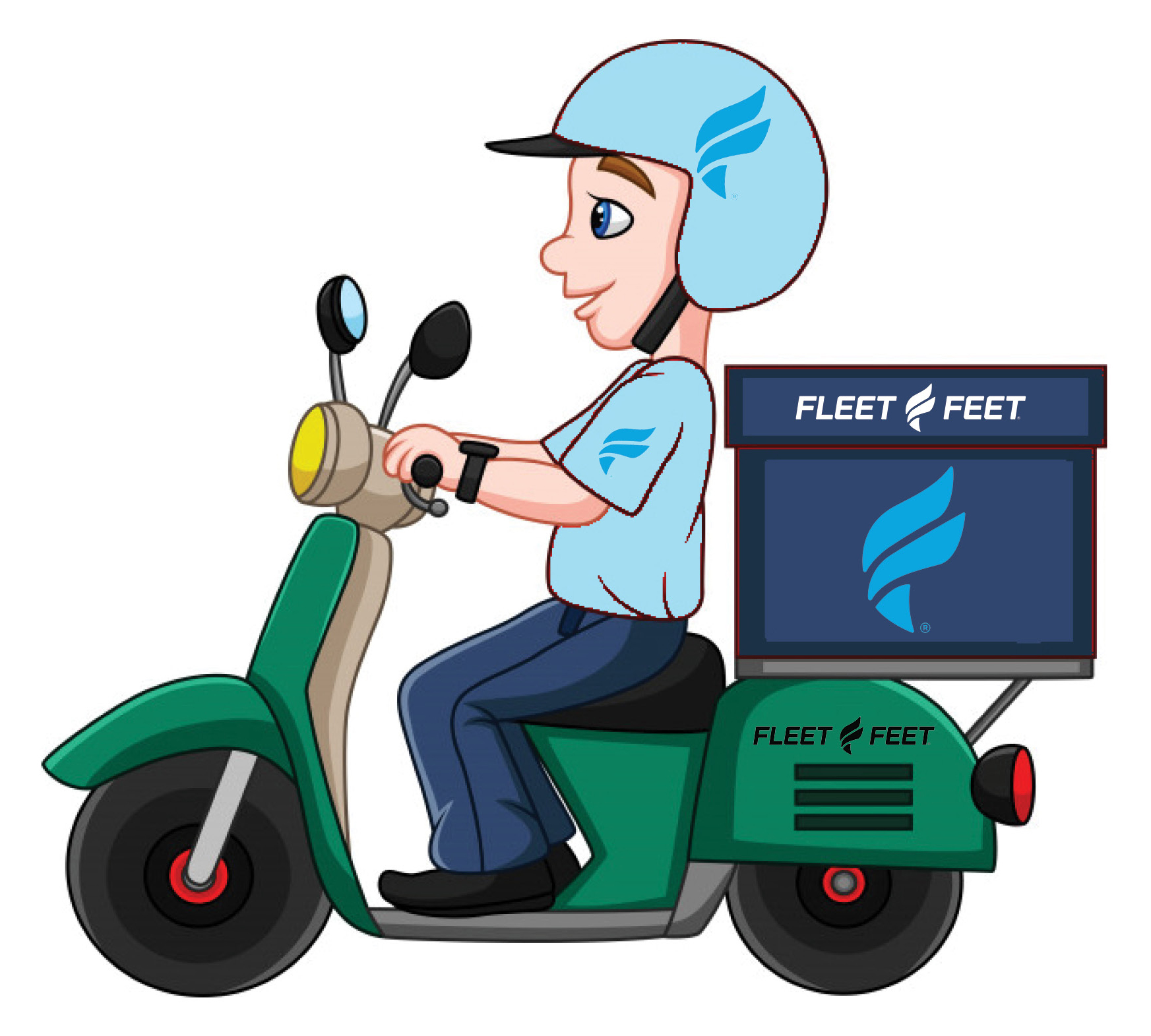 Free Local Delivery
We will now take orders by this online order form and deliver your order within 24-48 hours free of charge for purchases of $50 or more. We'll deliver to home or office using our local employees to process the orders. We will also be taking orders over the phone and the hours we will be doing that are posted on our Facebook page and updated daily.
Curbside Pick-Up
Similar to the new local delivery option, please use this online order form, but you'll stop by Fleet Feet Mobile and we'll bring your item(s) out to your car so you don't need to come inside.
Free Shipping within the US
On orders of $100 or more, we will ship your item(s) to anywhere in the US. This is a great option if you are not local, but love shopping at Fleet Feet Mobile or if you have a gift you would like to send to keep someone motivated and moving! When filling out the form below, choose "ship" and use the top half to fill out your name and billing address, and under "delivery" annotate the name of who you are sending your purchase to along with the shipping address.
If you need suggestions on what to buy, under "Item One" type "suggestions needed for _____" (i.e. "suggestions needed for reflective gear") so when we call you, we know how to help you!
After submission of your order we will check to be sure the item is in stock, and then call you to confirm all information and to arrange payment, and delivery or pick-up schedule.