At Fleet Feet Sports Mobile, we believe that fit and function for your foot type and fitness regimen are the most important ingredients for finding the right shoe. We offer a wide selection of shoes from a number of vendors to meet your needs!
Our product mix is extensive, but we stick to brands that are high quality, durable, resilient, and supportive of local retail. We stock shoes from companies that have a solid reputation, and are always improving. We also stay informed and educated on new technologies and new products to offer our customers the best products and choices available in the industry.
Come experience FIT! We don't sell shoes online because we believe getting FIT is a personal experience that should be shared with a FIT professional.
Every brand, style, and color has been carefully chosen to serve a particular foot shape, function and style. We pride ourselves in stocking a large selection of big, small, narrow, and wide shoes too. It's our job to match your feet with one of our shoes for your perfect fit! Check out the brands we sell.
---
Supernova ST
Supernova
AeroBounce ST
Solar Glide ST
Solar Drive
Vengful
Tempo
---

Long Peak 4.0 ( Trail )
Paradigm 4.0
Torin 3.5 (Women only)
Provision 3.5
Duo
---
GT-2000 6
GT-1000 ( Kids only)
Gel Nimbus 20
Gel- Kayano 25
Gel Solution speed (Tennis)
---
Dyad 10 (available in widths)
GTS Adrenaline 18 (available in widths)
Beast
Ariel
Ravenna 9
Ghost 11 (available in widths)
Glycerin 16
Transcend 5
Bedlam
---
Wave Inspire 14
Wave Rider 22
Wave Sky 2
Wave Horizon 2
---
860 v8 (Run Specialty Only) (available in widths)
880 v8 (Run Speciality Only) (available in kids and widths)
840v4
990
Vongo
1080 v8
Rubyx
860 (Kids)
1296 v2 (Tennis)
---
Structure 21
Pegasus 35
Odyssey Reac
---
Omni ISO (Run Specialty Only)
Hurricane ISO
Guide ISO
Ride ISO
Triumph ISO
Kinvara 9
---

Bondi 6
Clifton 5
Arahi 2
Stinson ATR 4
Hupana
---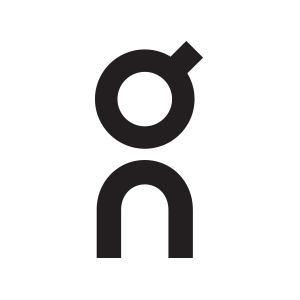 Cloud
Cloud X
CloudFlow
CloudFlyer
Cloudace
Cloudventure
---
Original
Slide
Oolala
Clog
Tips for buying running or walking shoes:
Bring your old shoes with you when you visit the store! We can talk to you personally about what you liked and disliked about them. Also, we can look at your past wear patterns, and look at the style and type of shoe you were previously in as we look for "clues" to current issues you may be having! If you have custom shoe inserts from a doctor, please bring those with you as well!
Always let your fit-specialist know current and past issues your are struggling with - from blisters, to calluses, to specific aches and pains.
Don't worry about bringing socks with you to try with the shoes! We will provide you with a new "try-on" dry-tech sock that fits well.
Be prepared to have your feet measured - and yes, both of them. If you haven't had your feet measured in awhile, you might be surprised by what you find out. And we aren't just measuring for size, but to determine each foot's biomechanics. Arch height, length, width and foot shape help us to determine which recommendation we make to ensure your comfort and reduce your risk for injury.
Don't purchase your shoes for the COLOR! Focus on how they fit and what works for you!