Saturday, August 20th we are partnering up with Glow Yoga to host a fun run from their studio on Old Shell Road! The event will start at 8:00a.m. that morning but make sure to get there a few minutes early to get signed in! There will be two routes available that morning, a 1.5 mile route and a 3 miles option; both routes can be seen below. After that morning's run, Glow Yoga will have a class time available for those that attend to get an awesome post-run recovery session!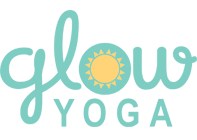 Glow Yoga practices a powerful flow style that fits today's modern world. At Glow Yoga, you will work hard and work up a sweat leaving rejuvenated, relaxed and inspired. Their classes empower students of all levels to grow in your personal practice.
They love beginners! All you have to do is show up and breathe. We are not concerned with a perfect pose. You don't have to be flexible, in great shape or have the right clothes. Everyone is welcome and we do everything we can to help make your first experience positive.
Goods Needed for Louisiana!
Recently we have had a large span of storms and copious amounts of rainfall in our area, and luckily, we weren't affected too bad. This is not the case for our other Gulf Coast neighbors though. Louisiana has been dealing with flooding and large amounts of damage because of the rain and we are hoping to help out! There have been many people and groups across the area that have been taking items to help out those that have been affected. We have reached out to one group that will be making another trip soon and we are hoping to add some goods for them to take as well.
Items that are on the list include:
- Water
- Personal Hygiene Items
- Baby Supplies (Diapers, Wipes, Formula)
- Pet Food
- Stuffed Animals
- Batteries
- Paper Towels
- Trash Bags
- Bleach
- Pump Sprayers
- Mops
- Buckets
- Cleaning Cloths
- Dawn Soap
- Rubber Gloves
- 409
- Squirt Bottles
- Gas Cans
- Gently Used Closed
- Gently Used Shoes
Any donation will help! Items that are brought this Saturday to the fun run will earn you entry into our raffle. Among some of the items we will be raffling, two major items include a FREE Training Program and a Pair of Shoes! If you are unable to make it to the fun run this weekend, we will also be accepting items at the store. Any donation made at the store will give you 10% OFF your purchase that day.