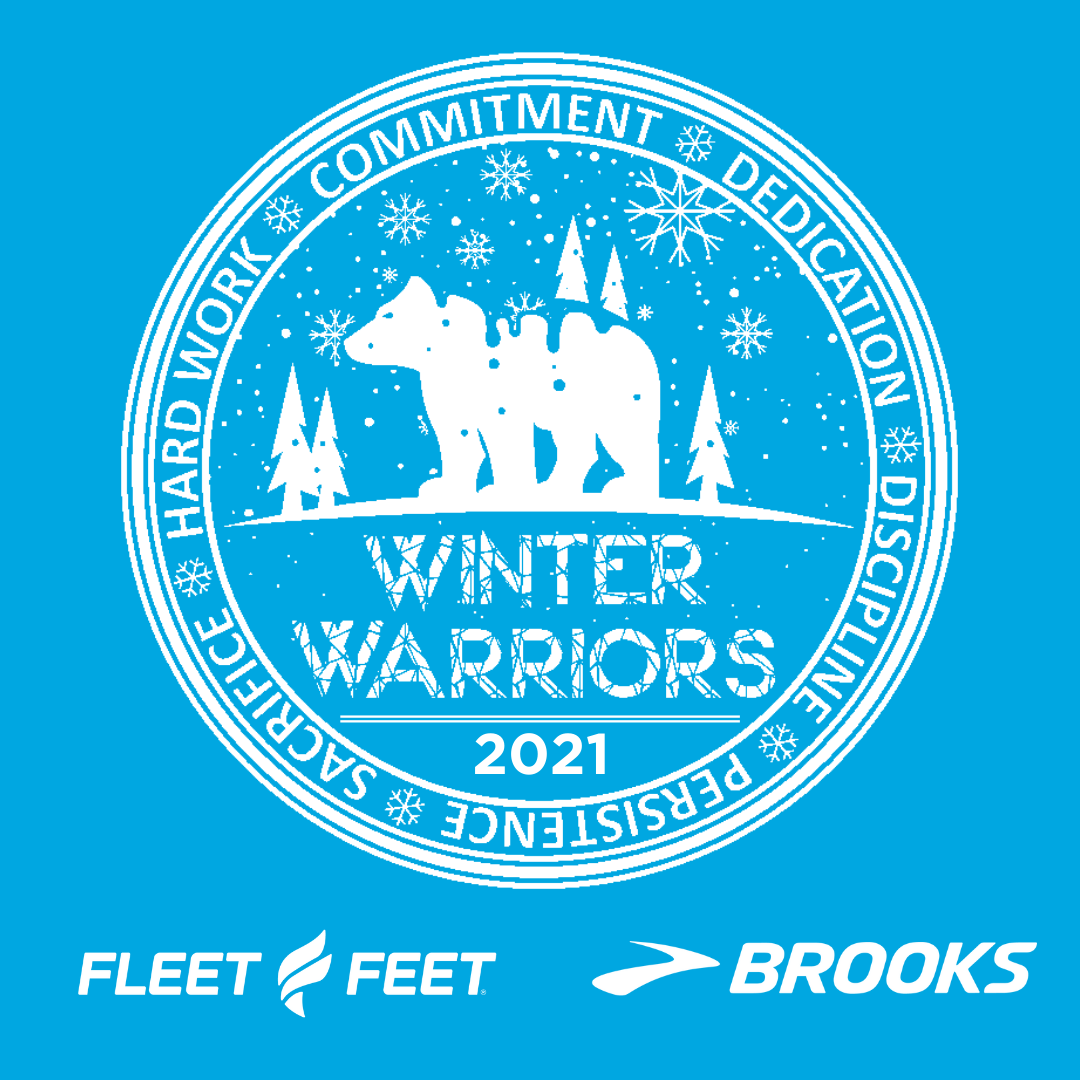 Need some extra accountability and motivation to keep moving during these cold winter months? Winter Warriors is for you! Winter Warriors is an 8 week, mileage maintenance and base-building program. All paces and skill levels are welcome. We will keep you on track during the chilly dark mornings and evenings, whether your goal is simply to get moving or to train for a 2021 marathon. This year, we are thrilled to have Brooks on board as program sponsors!
For this program, you will receive an 8 week training plan, and will be able to participate in two in-person, socially-distanced, coach-led runs each week.
Group Workout Days:
-Tuesday Evenings at 6:30pm
-Saturday Mornings at 8am
Program Dates: December 29, 2020-February 27, 2021
Program Cost: $45
Safety Precautions and Procedures
As we carefully resume training as a group, we want to ensure the safety of all participants, coaches, and Fleet Feet staff members. In order to do this, we will be practicing and enforcing safety procedures throughout the program- before, during and after each group run. Being safe is a community effort- it takes all of us.
Social Distancing: This is one of the simplest ways we can keep everyone safe during group workouts. We ask that you wait in your vehicle until the workout starts, or separate into very small groups (6 foot distance from the next person), and return to your vehicle promptly after the workout.
Masks On: Masks are not required while you are running or walking, but we do ask that you wear the mask when with the group for warm ups/cool downs, when stopped for water breaks as a group, when talking with the training team, etc.
Rolling Start Times for Group Runs: Depending on the number of participants that attend a group workout, we may utilize wave starts to effectively distance runners during the course. It may be used some weeks and not others. Our goal is to keep everyone as safe as possible.
Water Coolers: We will not have group water coolers for the workouts. We ask that you carry your own handheld water bottle or use a running pack.
Safe Running Etiquette: Spread out and give other runners/walkers space. We ask that you limit running in closely packed groups whenever possible. Please give other pedestrians and runners a wide clearance when passing. Do not spit, cough, or sneeze near the group- if you feel the urge, please remove yourself a safe distance from the group.
Not feeling well? Stay home. If you have any cold or flu symptoms, or just aren't feeling 100%, please stay home or complete the workout solo. Take care of yourself, and protect the health and safety of the rest of the group.
Virtual Option
If you feel most comfortable participating virtually, we will provide you with the full 8 week training program, and you can interact with other participants and the training team via our private Facebook group.
Program Perks:
Long sleeve Brooks tech tee
Two coached in-person workouts each week
8 week training plan
Access to private Facebook group for community and accountability
Gear Up event in-store with exclusive discount
End-of-training celebration
Meet the Training Team
Head Coach: Kermitt Bowen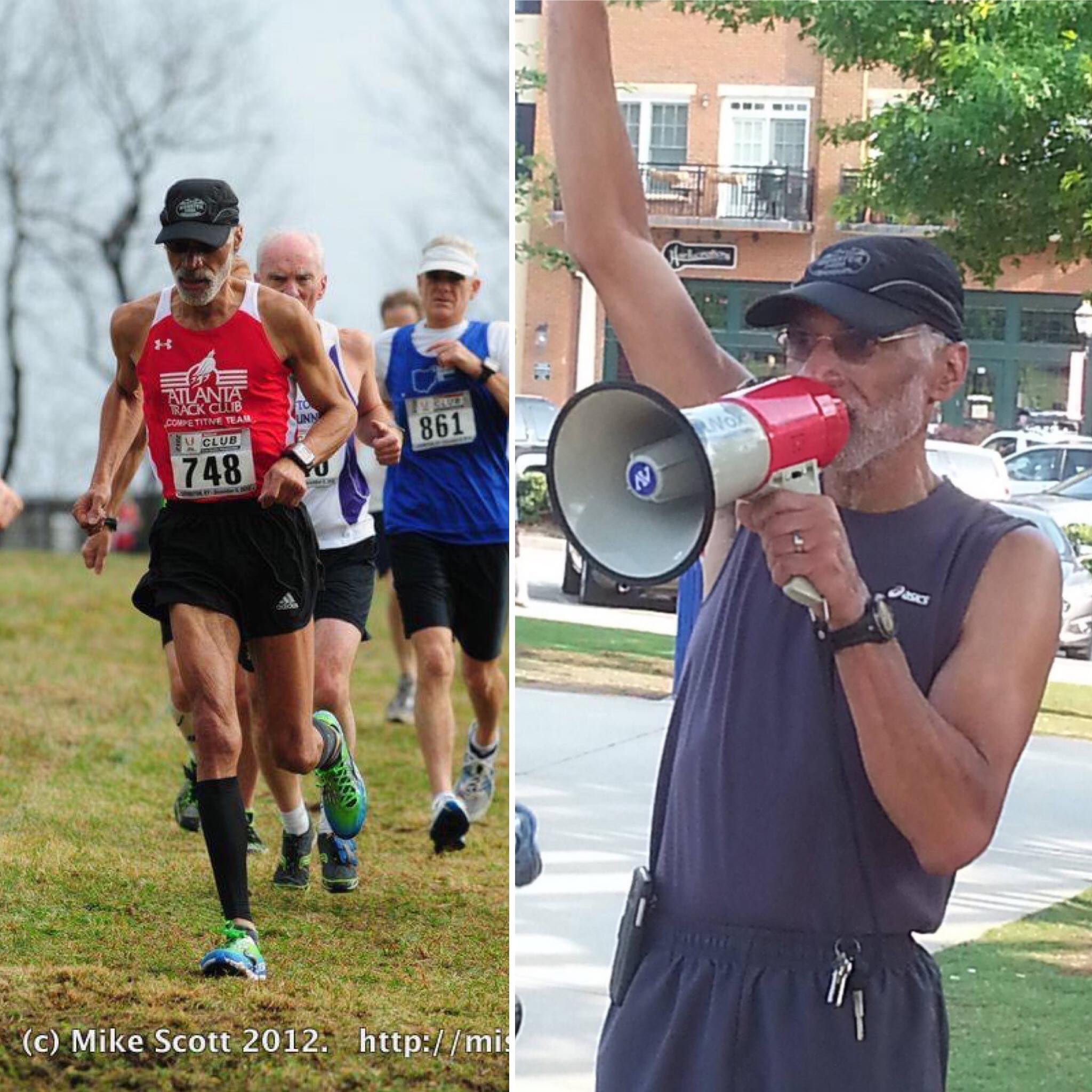 Kermitt Bowen came to Fleet Feet Mishawaka in January of 2019. Our team was immediately impressed with Kermitt's kindness and willingness to help. He was promoted to FFRC Track Coach in April 2019, and has continued to coach our programs since then.
Kermitt has achieved some amazing things during his running career. He is a USATF Masters Cross Country and Track Champion. In 2012 Kermitt won his age division in the 10,000 Cross Country Championship in St. Louis. At the Masters National Championship Track and Field in 2014, Kermitt was a three time winner taking gold in the 800, 1500 and 5000 Meters run for the Atlanta Track Club. As a Masters runner Kermitt has numerous awards from Track and Field, Cross Country and road races leading his team as coordinator of the Atlanta Track Club Elite Masters to many victories.
With a passion for running Kermitt coaches a team of athletes named Bowen Runners. His style of coaching has led to many successes with includes ten Boston qualifiers, two World Masters Champions and many personal bests.
Kermitt will be leading all of the workouts throughout this program, and will be able to help customize the program to fit your needs and answer any questions you have along the way!
Training Program Coordinator: Dom Basciano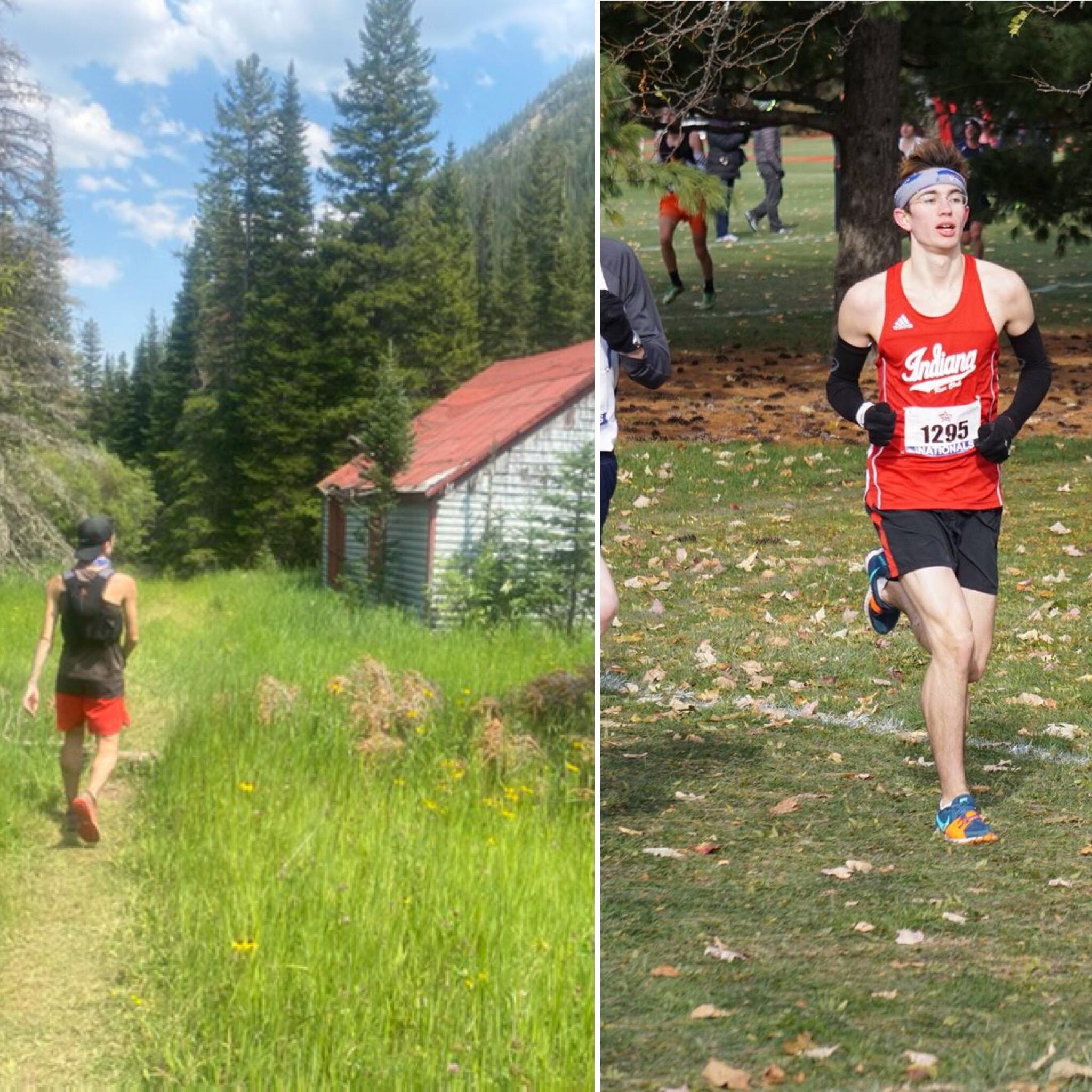 Dom Basciano started at Fleet Feet Mishawaka in October of 2019. He has been a fantastic addition to our team, with his continuously positive attitude and his wealth of running knowledge.
Dom ran through all of middle school, high school and college and has experience on both trails and roads. He is currently chasing PRs in the 5k, 10k, and 1/2 marathon distances.
Dom has a passion for all things running and is excited to help you achieve your goals and have a successful training program! He will be right alongside you at each workout, and will be keeping everyone organized and informed throughout the 8 weeks.
We are also looking for up to 4 mentors for this program. Mentors will complete the workouts alongside participants, encouraging them along the way. Mentors are more experienced runners who like to build into other runners, especially beginners! Learn more and apply here.
Questions about the program? Don't hesitate to reach out. Email our Run Club Manager, Kirsten Braker, at kirsten.braker@fleetfeet.com.