FFRC Head Coach Joe Fitzhugh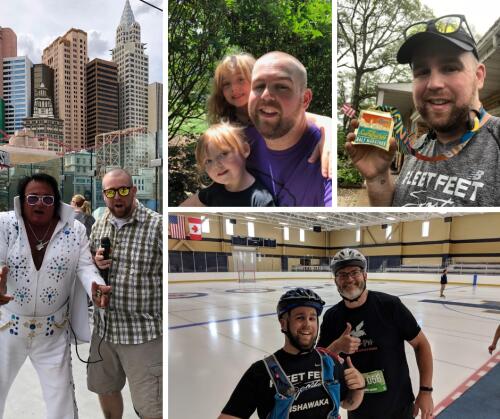 Joe Fitzhugh came to Fleet Feet Mishawaka in spring of 2018. Our team was immediately impressed with generosity of spirit, motivation, and kindness. He was promoted to FFRC Head Coach in May 2018. He gained his Road Runners Club of America Running Coach Certification in March of 2019.
Coach Joe began his running career shortly after high school. "I wanted to do a 5k, just to say I did one, and became addicted. I have done countless 5k's, 10k's and multiple half marathons. I finished my first marathon in September 2018!" He is currently working on bachelor's degree of Sports and Exercise Science at Indiana University South Bend while running on their Cross Country team. Coaching is quickly becoming a huge passion for him, "I have coached multiple runners to distances they never thought they would achieve and now I get to do just that for a living at Fleet Feet Mishawaka! The local running community in South Bend/Notre Dame/Mishawaka is just so welcoming to all distances and paces and I am proud to be part of it and add more runners every day!" Coach Joe is taking the FFRC to new heights, and he is always open to any questions you might have! You can reach him at joe.fitzhugh@fleetfeet.com any time!
Not only does Coach Joe work for us, he also volunteers his time at Cleveland Township Fire Department as a Fire Fighter/EMT-A.
FFRC Track Coach Kermitt Bowen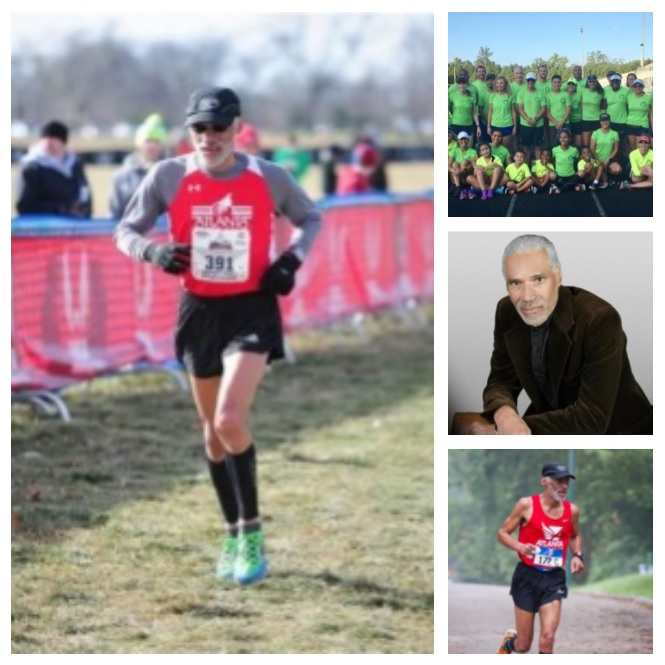 Kermitt Bowen came to Fleet Feet Mishawaka in January of 2019. Our team was immediately impressed with Kermitt's kindness and willingness to help. He was promoted to FFRC Track Coach in April 2019.
Kermitt Bowen is a USATF Masters Cross Country and Track Champion. In 2012 Kermitt won his age diversion in the 10,000 Cross Country Championship in St. Louis. At the Masters National Championship Track and Field in 2014, Kermitt was a three time winner taking gold in the 800, 1500 and 5000 Meters run for the Atlanta Track Club.
As a Masters runner Kermitt has numerous awards from Track and Field, Cross Country and road races leading his team as coordinator of the Atlanta Track Club Elite Masters to many victories.
With a passion for running Kermitt coaches a team of athletes named Bowen Runners. His style of coaching has led to many successes with includes ten Boston qualifiers, two World Masters Champions and many personal bests.
FFRC Mentors:
Kristina Armstrong: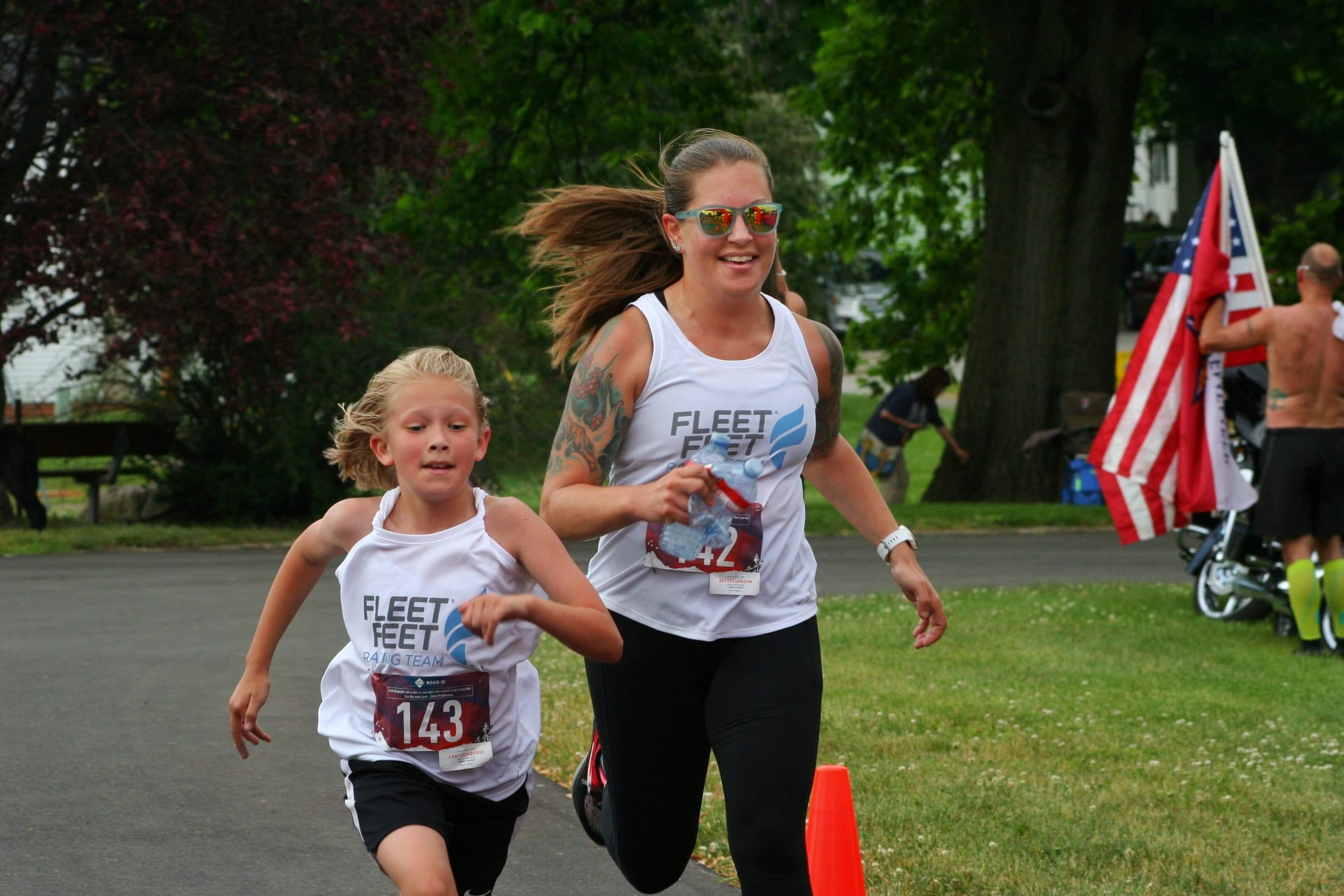 Kristina didn't run much at all until her first half marathon in 2010 with her pops, and then unfortunately stopped running all together after that. However, fortunately for her, Fleet Feet's running programs and groups lit the fire within her once again in early 2018! Kristina has been lucky enough to run with some great mentors over the past year or so, and now she is paying it forward as much as possible! So after a 7 year running hiatus Kristina is back and on track to run her 1st Full Marathon in Chicago this fall. "So far this year I have ran a few 5k's and 4 half marathons! I am so excited to help others get as pumped as I do for running, and cannot wait to see all of the success stories!!!" - Kristina
Cassie Eichorst: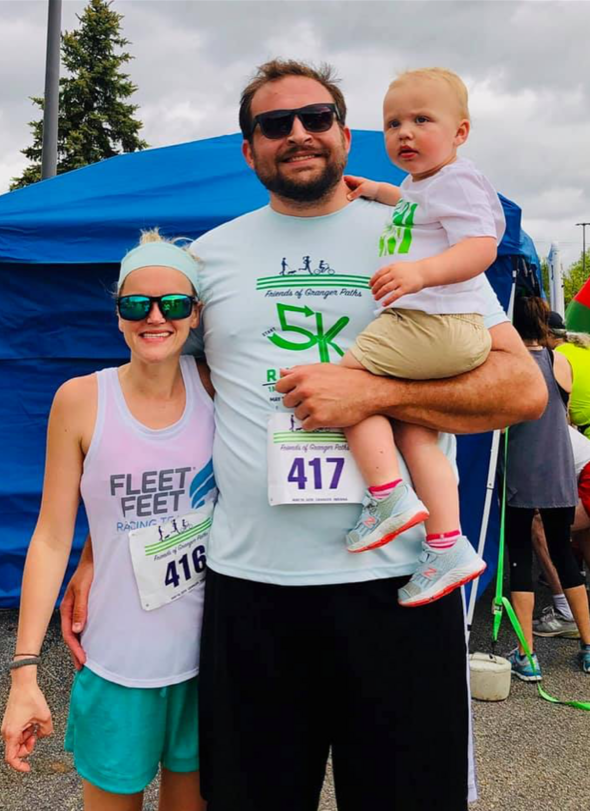 Cassie Eichorst is a wife and mother of 20 month old little girl. She started her running career as freshmen in college and have stuck with it ever since. Cassie has ran everything form 5ks to half marathons and is currently training for her first marathon in August. Cassie loves to help and encourage new runners to achieve their goals. "It may be hard but, with determination and strength you can achieve anything!" - Cassie
Stephen Breen: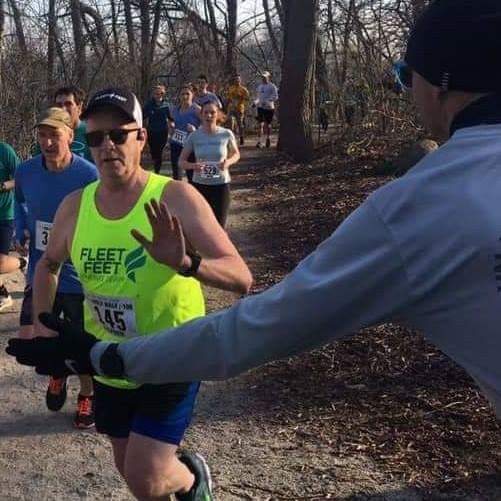 In 1990, Steve got back to running and decided to run races. 5k, 10k, 15k in Indiana and Michigan. In 1994 he decided to run the Chicago Marathon; it was life changing. Running began to be a joy again and there were many more races after that for a few years, but again life changes priorities and running stopped. In 2016 it was time to try a marathon and again it was Chicago, but this time it was time to give back, life had been good to him. This time he ran for RMHC. 2017 was a down year for running, as Stephens wife had three strokes. But in 2018 it was time to start again and he joined the Fleet Feet Marathon Training Team and learned much and found so many connections and friends it was amazing and once again completed the Chicago Marathon for RMHC and a special friend that was dying of cancer (The Race Was Run For Her). Running was now not something Steve did alone any longer, it was now a shared joy, thanks to the experience with Fleet Feet, Mishawaka and all the local runners met
Donnell Squires: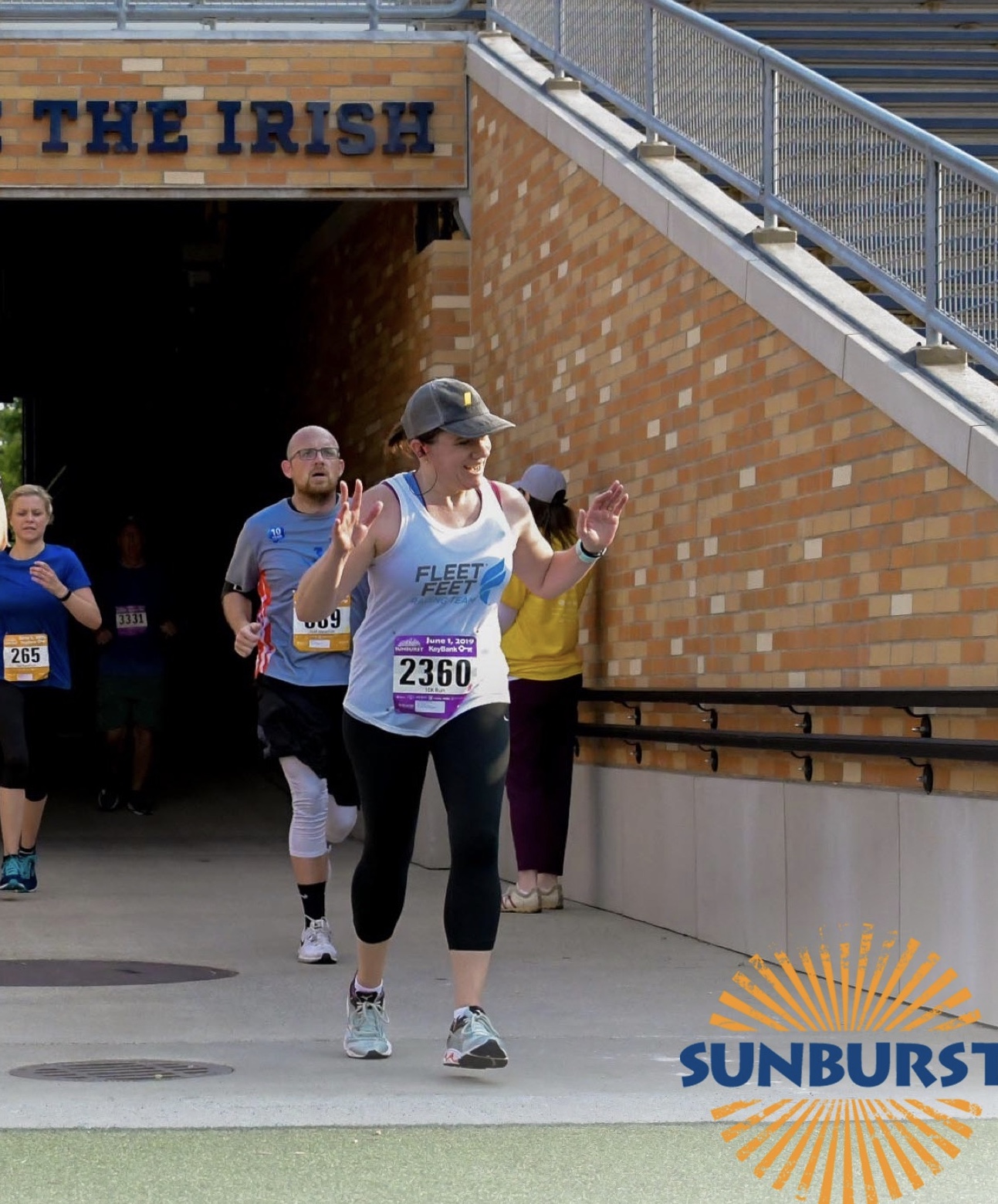 Donnell Squires has been married to her husband Dave for 23 years and they have 2 sons and 1 granddaughter. Donnell has worked in sales and marketing at Yoder Oil Company in Elkhart, IN for 6 years. Donnell first started running at the encouragement of a co-worker and hasn't stopped since. Donnell started as a trainee in our training program and has developed in to an amazing runner and mentor. If she's not running you can usually find her with a book in her hands.
Keith Orbin: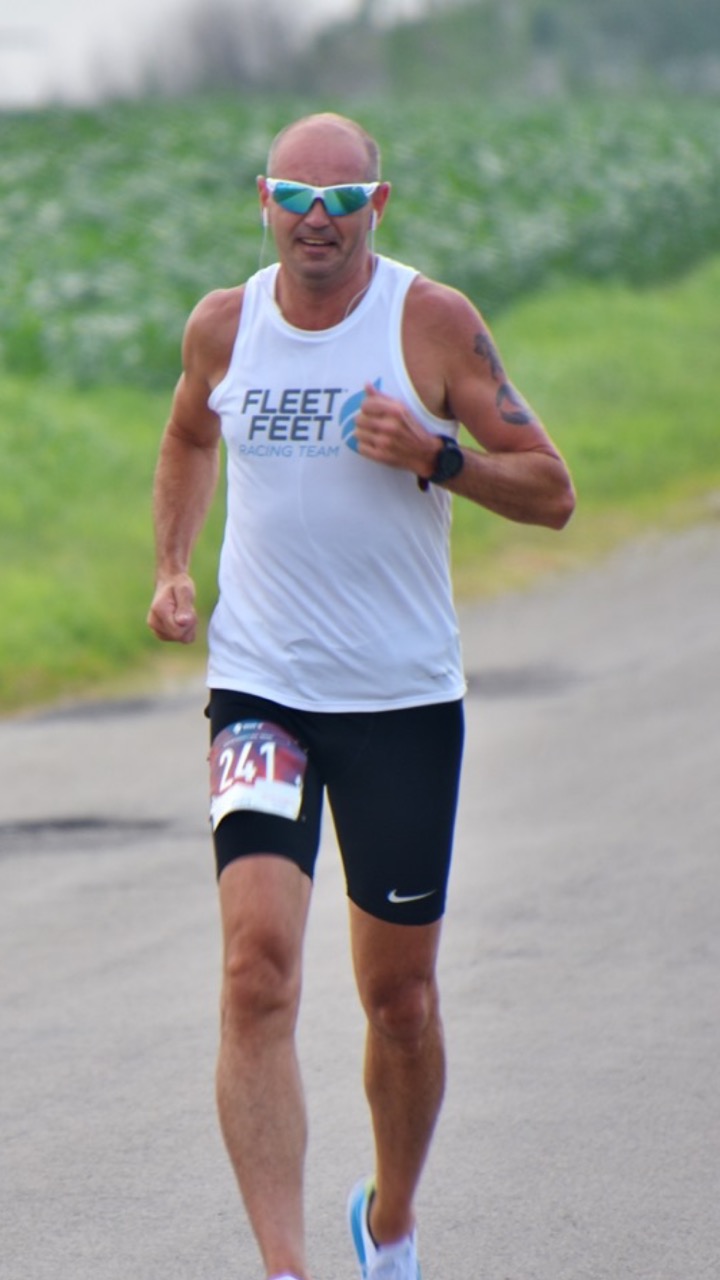 Keith Orbin has been a runner for 4 years with marathons being my favorite race. Currently Keith is a Fleet Feet Ambassador and a mentor in the Fleet Feet Running Club Chicago Marathon training program. Keith has run 10 marathons including Boston and Chicago. Keith's greatest running accomplishment is the friendships he has made during my running career! Keith loves running with and inspiring others in our great sport! Other interests include kayaking, hiking , and motivating others through social media . Future goals include running New York City Marathon and to take on an Ultra Marathon. Bam is my mission statement!
Scott Brown: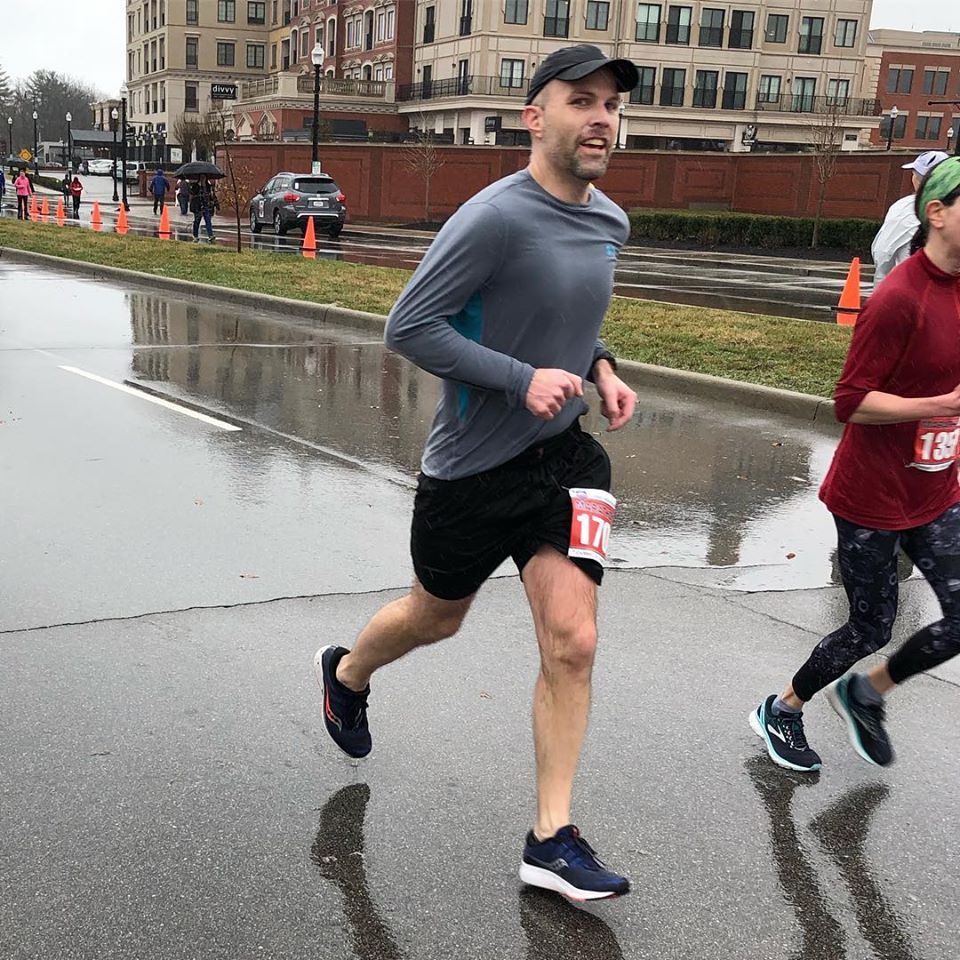 Scott began running in 2013 completing his first Sunburst 5k that year. Since then he kept increasing his distance, completing the half marathon several times. This past year he's run in both the Peoria Marathon and Carmel Marathon. He is signed up for the Chicago Marathon this fall, and most importantly continues to log miles with the Compton Crew on Sundays. Scott is a very welcoming runner that will inspire the runner inside of you.