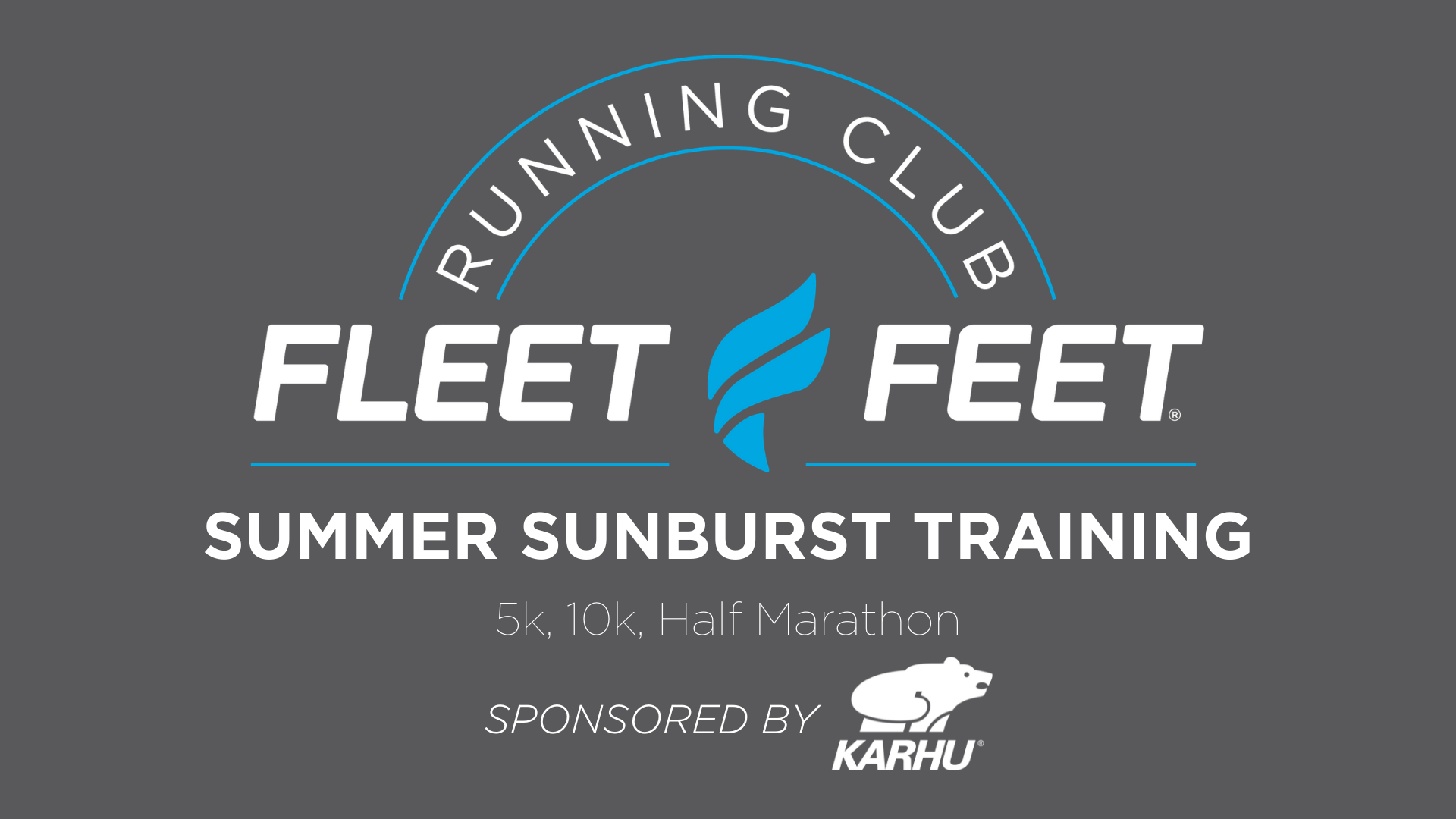 This Fleet Feet Running Club program is dedicated to 5k, 10k, and Half Marathon runners, whether it's a new distance, a new race, or you're looking to challenge a previous best; this program is designed for you! Structured to get you across the finish line and/or to improve on a personal best, we cater to all levels of ability and help coach and mentor you toward your goals. Along the way we'll provide you with motivation to keep you moving, guidance and advice, weekly group training runs, and educational clinics on topics such as proper nutrition, choosing the right gear, and avoiding injury. Plus, you'll have the camaraderie of others just like you!

Diversity and Inclusion: We work each day to create an environment where diversity can thrive, allowing everyone to bring their whole and best selves to our social running groups. We prioritize diversity and inclusion in our company culture and community engagement.
Group Workout Days:
Tuesday Evenings at 6:30pm
Thursday Evenings at 6:30pm
Saturday Mornings at 7:00am
Program Dates:
Half-Marathon:
Saturday, June 26, 2021 - Saturday, September 25, 2021
10K & 5K:
Saturday, July 24, 2021 - Saturday, September 25, 2021
*Sunburst Races are held on Saturday, September 25, 2021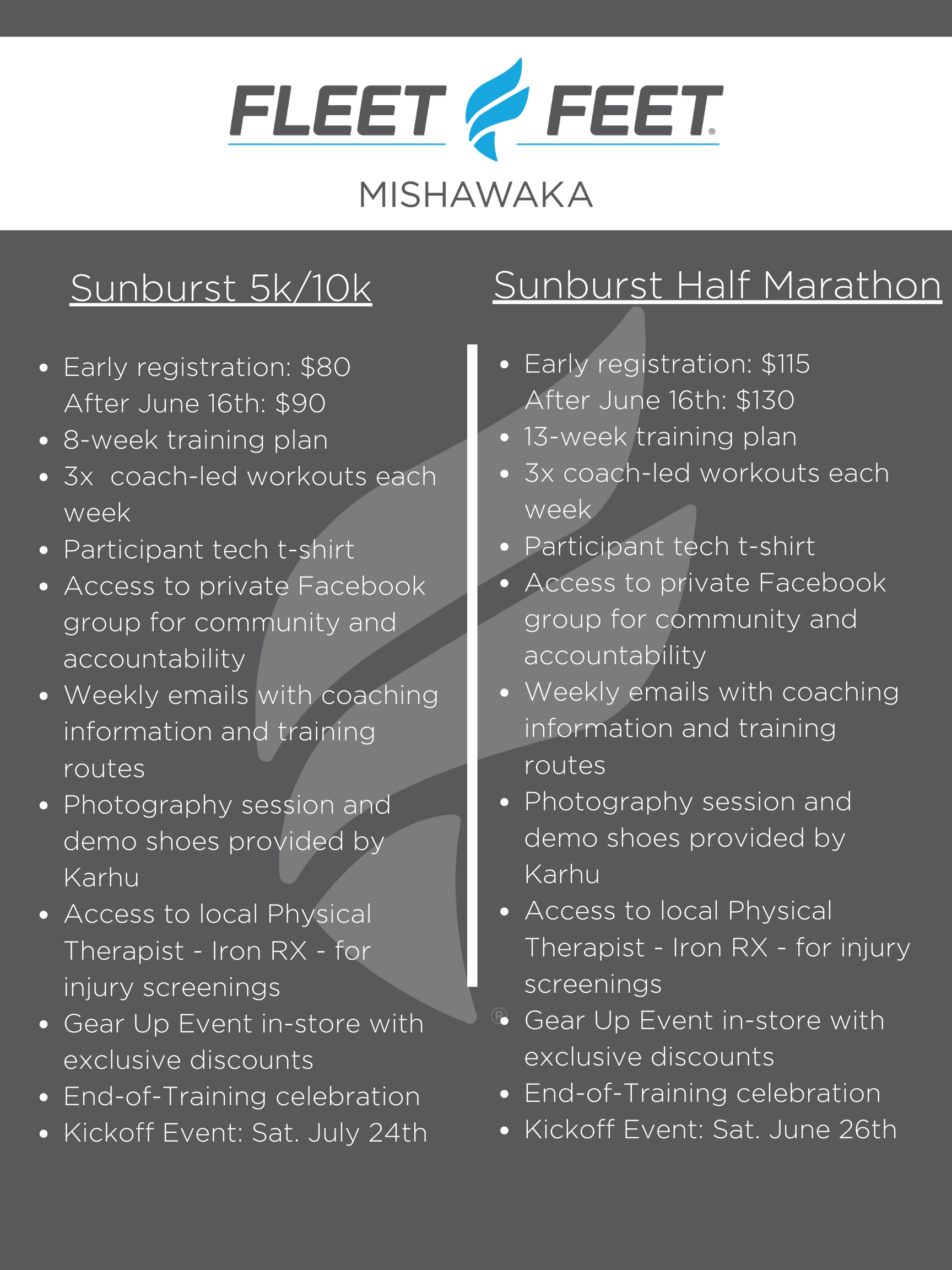 Safety Precautions and Procedures
Social Distancing/Masks: Social distancing and masks are not required while you are running or walking. We reserve the right to change this group policy as local mandates may change.
Rolling Start Times for Group Runs: Depending on the number of participants that attend a group workout, we may utilize wave starts to effectively distance runners during the course. It may be used some weeks and not others.
Water Coolers: We will have group water coolers for the workouts set up every 4-6 miles on training days.
Safe Running Etiquette: Please use designated sidewalks and trails when available. Spread out and give other runners/walkers space. Please give other pedestrians and runners a wide clearance when passing. Do not spit, cough, or sneeze near the group- if you feel the urge, please remove yourself a safe distance from the group.
Not feeling well? Stay home. If you have any cold or flu symptoms, or just aren't feeling 100%, please stay home or complete the workout solo. Take care of yourself, and protect the health and safety of the rest of the group.
Register for 5k Training here!

Register for 10k Training here!

Register for Half Marathon Training here !
Questions about the program?
Don't hesitate to reach out. Email our Training Programs Coordinator, Jesse, at jesse.puck@fleetfeet.com