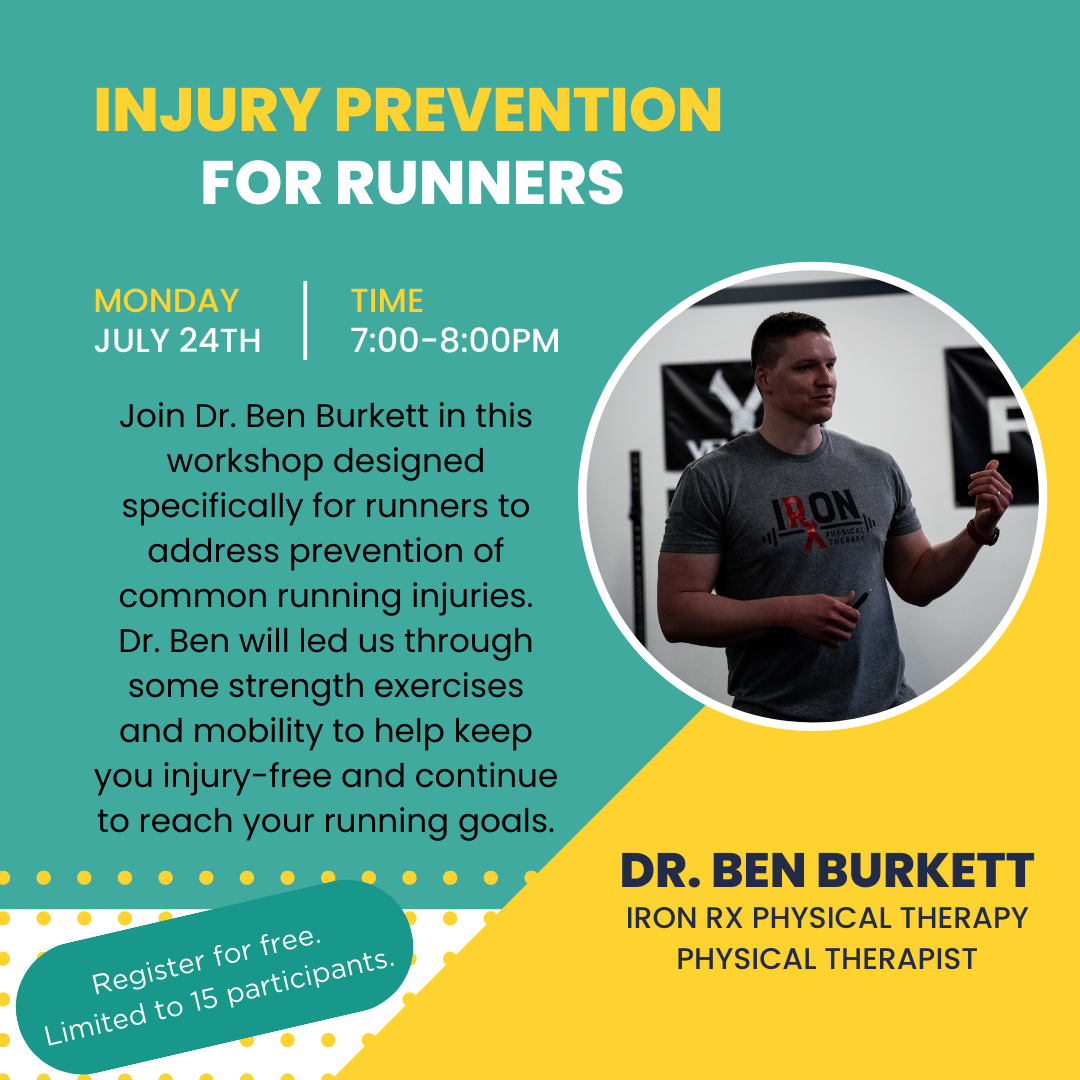 Injury Prevention for Runners
When: July 24th, 2023 - 7:00 pm (Monday)
What: Injury Prevention for Runners Clinic with Dr. Ben Burkett
FEE: FREE
Registration Required: Yes
Limited Space Available: Yes, limited to 15 participants
Register Here!

Are you new to running?
Are you constantly on the sidelines waiting for an injury to clear up?
What can you expect:
Join us for our Injury Prevention for Runners Clinic on July 24th. Dr. Ben Burkett with IronRX will present ways to prevent the most common injuries runners encounter.
It is FREE to attend however we are limiting the clinic to only 15 people. Register now to reserve your spot.