Today we are sharing something very special with you. We connected with Angie through a runner in our community, and are so thankful that she was willing to share her story with us. Your support of ProjectZERO helps fund the research that helps treatment for breast cancer become better and more effective. It also helps support community resources for people like Angie who need it the most. Your support helps more stories end as full of hope as Angie's has.

The ProjectZERO campaign is all about sharing stories to bring awareness and highlighting the individual strength of breast cancer survivors. Can you share your story with us and tell us a little bit about who you are?
My name is Angela Altenhof. My cancer journey began in January 2017. At age 44, I was at a friend's house and overheard her talking to someone about her sister finding a lump. I was so convicted for not taking the time to schedule a mammogram that I called the next day. At the time, I was a single momma with 4 kids,1 in college and 3 at home. I had no reason to worry. Two weeks after my mammogram, I was sitting at work, on January 3, and I got the phone call that would change my life. They had found two areas in my tissue that were cancerous, only found because I had had the mammogram. I worked at HR Block during tax season, many hours for 3 months. My son struggled because he was away and not here to help me with his sisters ages 13, 10 and 7. My chemo began in February and ended in May. Right before my last hard chemo, I found my mom deceased in her apartment. Now I was dealing with cancer, with no parents to help. I remember being in the infusion room and being called "the young one".
Where did you find strength throughout your journey? What was your inspiration to keep moving forward?
As a believer, my strength definitely came from God and knowing HE had the plan for my life. At first I was positive and upbeat. I managed my work schedule around my treatment. I was surrounded by family and friends along with my church family. I felt God's arms wrapped around me, holding me and sometimes carrying me. After chemo was surgery, followed by radiation, and maintenance chemo throughout the year.
My biggest inspiration to move forward was my children. I could not imagine my life without them, or their lives without me. That motivation carried me through all of the ups and downs of treatment thru March 2018 when I heard the word, remission.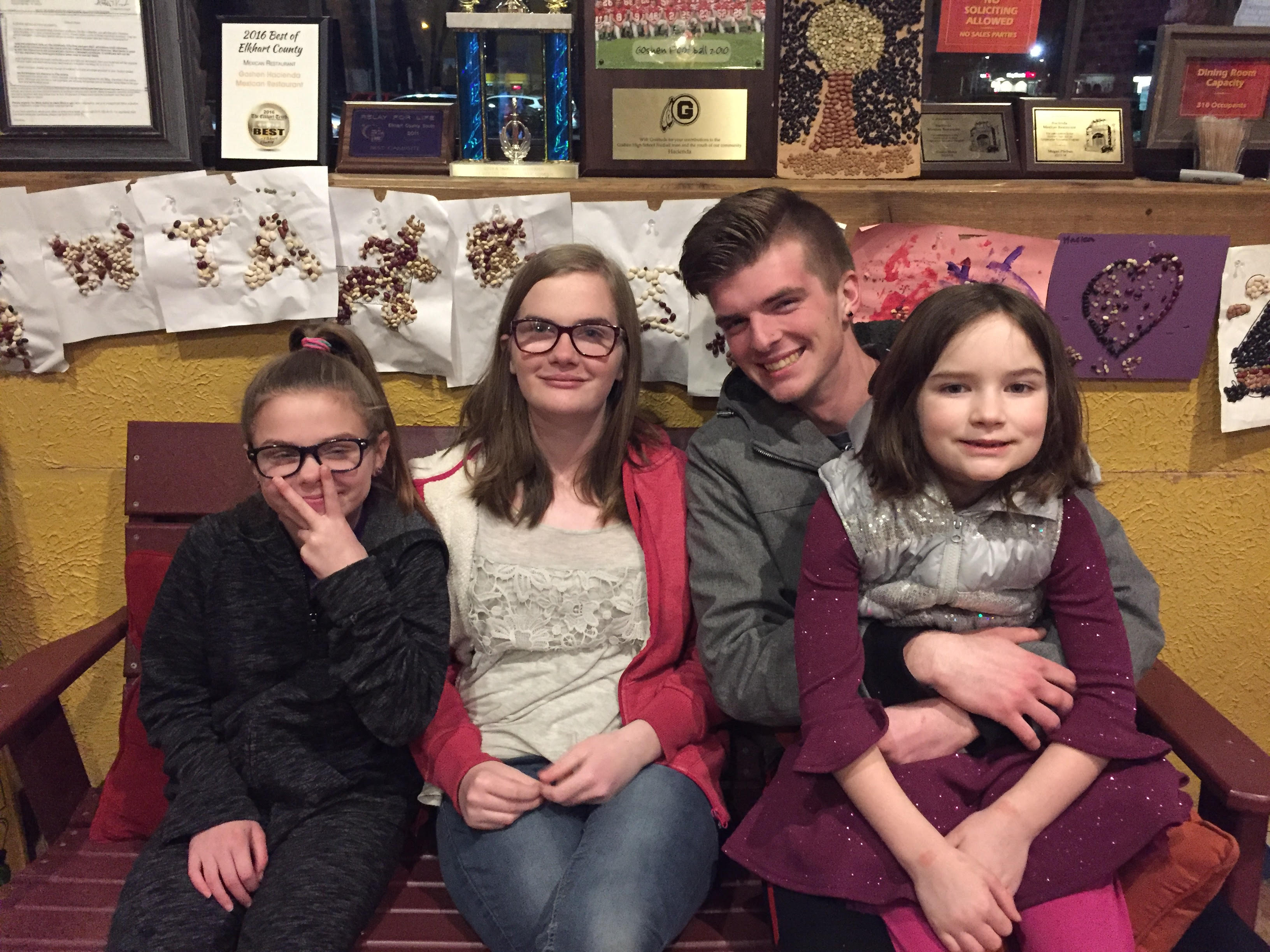 How has your community impacted your story?
I am SO grateful I lived in Goshen and had access to the amazing Cancer Center. Every part of my treatment was by the best and most caring staff. I believe something that truly helped me was the naturopathic doctor that was able to prescribe supplements that would help me manage symptoms before and after each step of treatment to offset side effects. My family doctor who is a friend and prayer warrior for me was amazing. We also received emotional support which helped me manage my emotions during the whole time. Staying active, positive and being surrounded by people who cheered me on, brought us meals, sat with me during treatment, and who prayed for me and my family is what helped me survive.
A friend nominated me for a day of beauty at Fix Salon and Spa in Elkhart. I got a "cancer safe" mani/pedi/facial and a new outfit, followed by a meal at a local restaurant, where several of my friends and family were waiting. This was priceless. Another event was held by Pulse FM, who provided a meal for me and a guest, and a concert put on for several cancer warriors.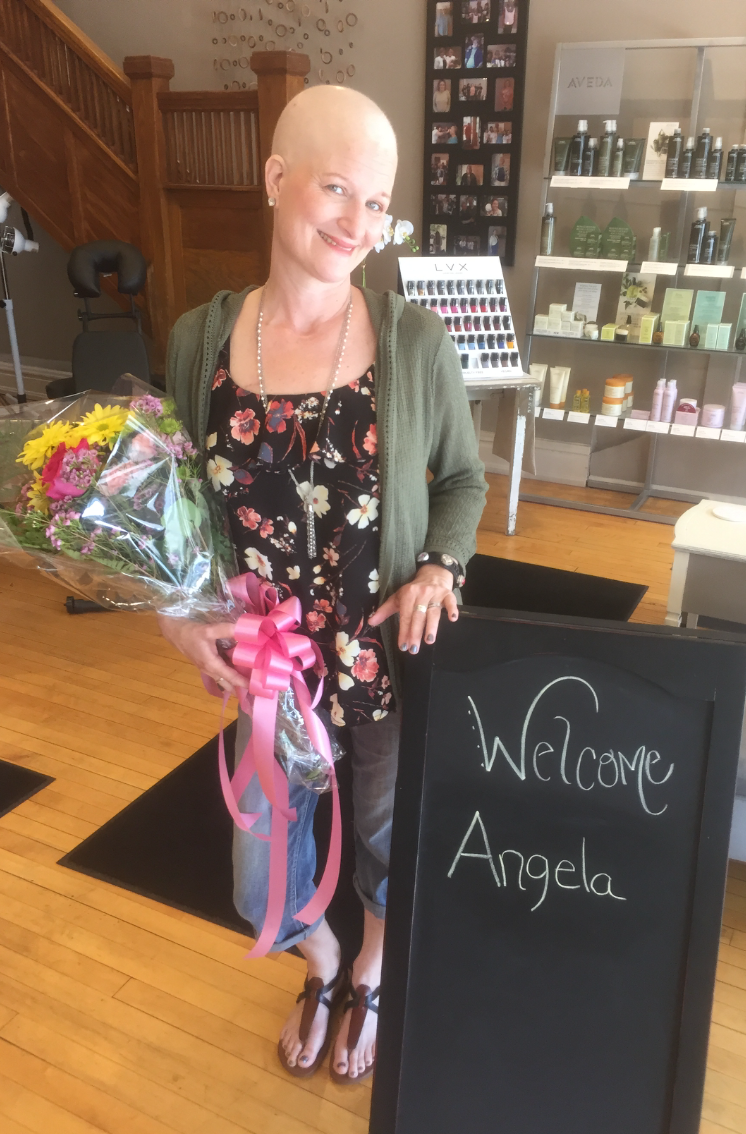 This is a recap of my story. I truly hope my journey inspires others.
-Angie