The Fleet Feet team is comprised of the most passionate individuals in ftiness running specialty. Their focus is centered around giving our guests the best possible experience time after time as well as ensuring you achieve your needs in lifestyle, fit, customer service, training and product.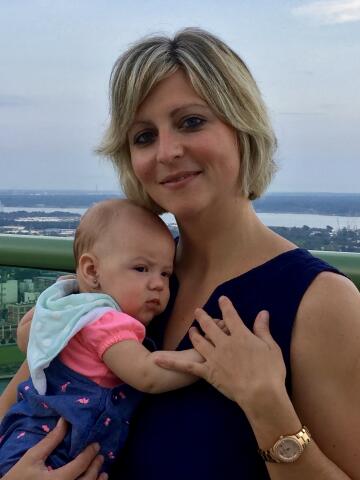 Edina was born and raised in Hungary in a very active family. From early on she has been involved in some kind of sporting event such as track and field, speed skating, or swimming and triathlon. She made qualifying times and made it to the Hungarian National Swim Team Roster for the 2000 Sydney Olympics. She moved to Metairie, LA in 2011 and since then has competed in numerous local triathlon and masters swimming events around Louisiana. She loves to compete but likes to be the motivator and a role model to the people around her. Edina lives in Metairie, LA and loves to inspire and empower her community.
When you see her (in store, at an event or just out and
about
) just simply say hi and she will strike up a friendly conversation with you right away.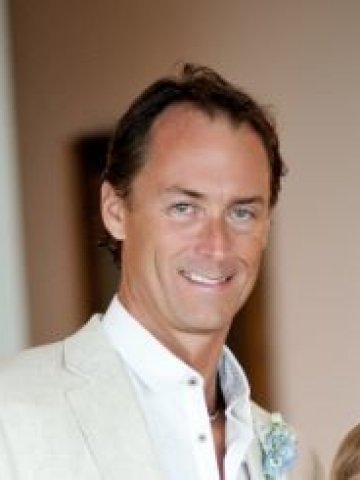 Steve has been active and into fitness from an early age. He began running with his dad when he was 11, mostly participating in 10k and Fun Run events. Growing up Steve was also a competitive swimmer, often medalling at the state level as well as being an avid cyclist.
After college Steve travelled a lot with work and drifted away from the sports he grew with but has always been involved with fitness at one level or another.
Steve has taken his passion for fitness, along with his entrepreneurial spirit to help bring Fleet Feet to Metaire.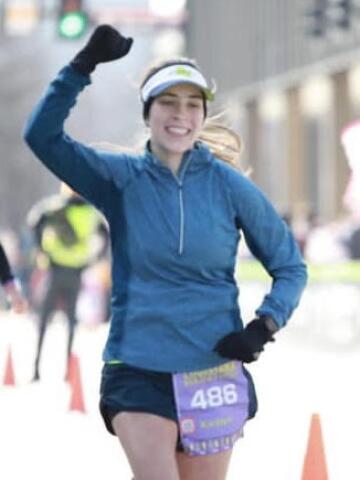 Kaitlyn Doyle
Outfitter
Kaitlyn was born and raised in Baton Rouge, LA. She began her running career at the beginning of high school. After hard work and perseverance, she placed top 10 in the state and helped her team win a State Championship. By senior year, she was the team captain and helped lead her team to a State Champion Runner-Up title.
Kaitlyn conquered her first marathon in January of 2019 and plans to run more marathons in the future.
She recently moved to Metairie to begin school at LSU Heath New Orleans Nursing School to follow her dream of becoming a nurse. She loves to share her passion of running, help others achieve their goals, and improve their well-being.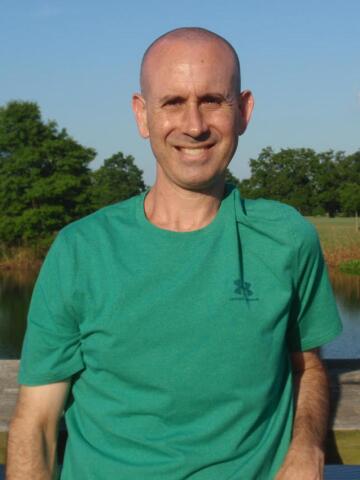 Jeffrey Gensburger
Outfitter
Jeff has always enjoyed being active outdoors. Walking and observing sights of nature are some of his favorites. He finds this activity to enlighten his day.
His choice of comfortable footwear has always been a priority. He enjoys sharing his knowledge and value of a proper fit.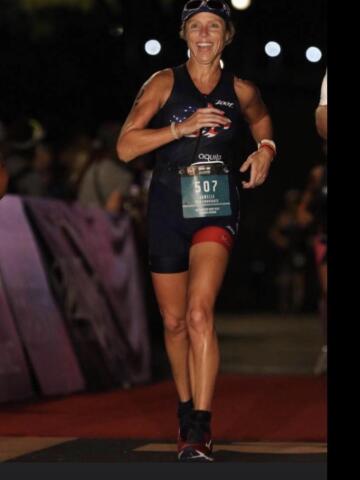 Janelle Grouchy
Outfitter
Janelle born and raised in New Orleans, Metropolitan area. Loves the outdoors and being active. Mother of five children. A runner for 30 years. Triathlete for 3 years. Received several podium spotlights, for AG, one masters award, one AG qualifier for Olympic distance Ironman, 5 x top 500 women 10k CCC, ran 5 x marathons, many 1/2's, one 70.3 Ironman, one 144.6 Ironman.
Inspiring and helping others is the happiness to her heart. Coached several people over the years to their desired level of fitness. Always looking to put a smile on someone's face.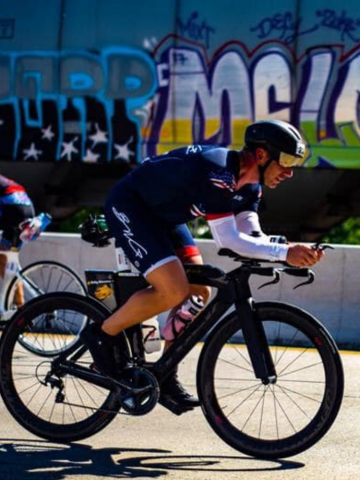 Bobby Bienvenu
Outfitter
Bobby was born and raised in River Ridge and currently resides in New Orleans LA. Bobby has been running cross country and track and field since the age of 6 through high school. Bobby have completed one marathon, one Ironman 140.6, 5 Ironman 70.3, and 20 half marathons. Bobby had many top 10 finishes in his cross country performances and have had age group placements in triathlon. Bobby has been a triathlete for the last 5 years and his favorite sport is cycling.
Bobby have a degree in Cardiopulmonary Science from LSU and an MBA from the University of New Orleans. Bobby works as an ECMO Specialist at Ochsner. Bobby is the proud father of two wonderful children who are active in running, swimming, and triathlon. Bobby is passionate about triathlon and enjoys sharing his knowledge with other athletes and looks forward to helping you achieve your goals.