Fa

l

l group coming soon - check back for detai

ls

!
---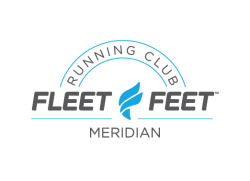 JOIN FLEET FEET MERIDIAN TO RUN/WALK YOUR FIRST 5K!
No Boundaries 5k Finish is a 10-week beginners training program structured to help you cross the finish line of your first 5K. No Boundaries 5k Fast is for those participants who have completed No Boundaries and would like to improve their fitness and cross the finish line faster than before without walk intervals. Our Spring session is around the corner and we will be training to race the YMCA Famous Idaho Potato Marathon 5k on Saturday, May 18, 2019.
INFO NIGHT:  Join us for an informational meeting on Thursday, March 7, 2019 at 6pm at Fleet Feet Meridian.  Meet your coach, find out what more about 5k training and ask your questions.  Bring a friend and start journey together!
When: Weekly training runs will be on Tuesdays at 6pm and Saturdays at 8:30 am. Our first training run will be March 12, 2019.
Where: Fleet Feet Meridian, in the Village
Program Cost: $69+tax before March 7, 2019 +$20 after (Please note: Race registration for the target race is NOT included in your program cost)
Requirements: Our Spring session brings a variety of temperatures so for your safety you will be required to carry personal hydration during all group runs. If you need help choosing the appropriate water bottle and hydration products, we'd be happy to help you at one of our store locations. In low light conditions, you will be required to have reflective gear or safety lights and/or a head lamp during group runs. We want to make sure all participants are visible to traffic. Our staff would be happy to help you with this as well.
As part of the No Boundaries 5k Finish & 5k Fast program, participants will receive the following:
A 10-week training program and calendar with workouts provided
Coach guided weekly training sessions. 
Access to coaches/mentors via email during the week
Informational clinics on proper footwear, injury prevention, nutrition, running form, and more
Dedicated support from your coach/mentor to answer individual questions
The camaraderie of others with the same goal!
REGISTER HERE or in store
No Boundaries 5k Training More Info »
Program Start: Tuesday, March 12, 2019
Program Schedule: Tuesdays at 6pm and Saturdays at 8:30am
Program Fee: $69 - $89 + tax
Description: Join us for our Spring session of beginner and intermediate 5k training. Learn to run/walk or run a 5k in 2019!