Everyone's an athlete.

Our 5k training is designed with the beginning runner in mind. Our goal is to build your confidence by providing an approachable training plan, regular dialogue with a coach and strategies to help you run smarter.
Program details
Start date: October 5, 2021
Duration: 8 weeks
Price: $49+processing fees/taxes
Workout schedule: Mondays are rest days. Tuesdays (at 5:30 pm) and Saturdays (at 9 am) are group workouts at Fleet Feet Meridian.
Workout delivery: we have three different training tiers based on your level of fitness. We'll match you with your best fit on the first week of training, and provide a printed copy for you.
Other perks: our Ignite! Facebook group is a great way to connect with other runners. Every participant receives a Gear Up card they can use for discounts in-store at Fleet Feet Meridian for the duration of training (up to $60 in savings!)
We're partnering with the Nampa Pumpkin Spice 5k on November 25, 2021. Group participants receive a registration discount. We welcome runners in our Meridian community training for other races and are happy to adjust your plan to meet your goals.
Register here.
Meet Your Coach: Emily Estelle (email)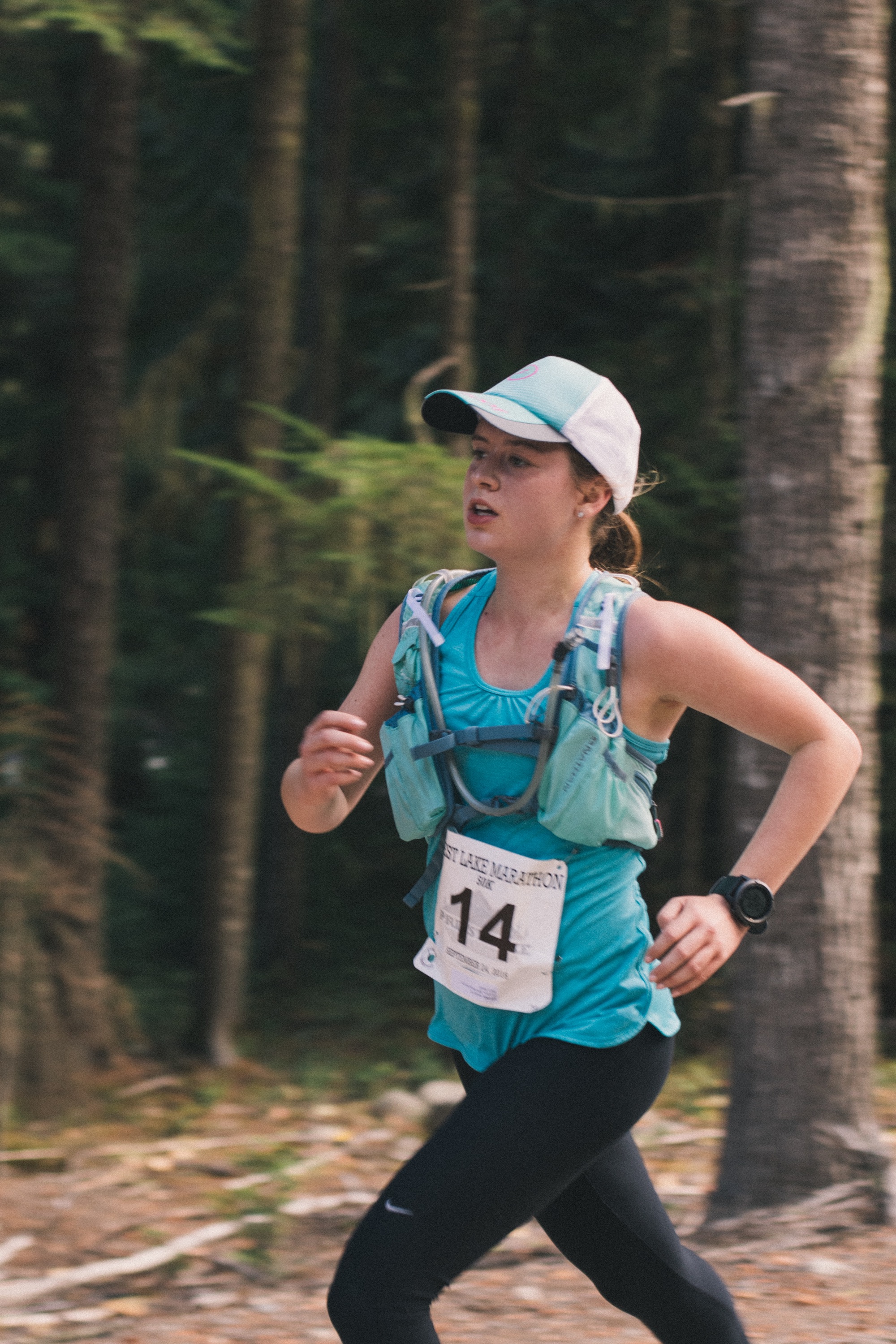 I got hired at Fleet Feet Spokane in 2015. I love Fleet Feet because I enjoy the running community and the personal connection I make with customers.
I started running in eighth grade by running with my mom. I kept running back and forth to her and loved getting outside. She suggested I sign up for cross country, so freshman year I joined the team. I fell in love with running and ran track and cross country throughout high school. I then ran in college at Arizona Christian University. Now I train for fun, and my favorite distance is the 50k because I enjoy long scenic views in the woods. I love helping others reach their running goals. I have coached UFC fighters and boxers in endurance training by incorporating hill and speed workouts into their training. I have also coached several season of our Fleet Feet 5k training. I really enjoyed watching those that I coach progress. It is such a fun day to watch all the runners faces as they cross the finish line, and catch "the running bug"!
Fall 2021 Ignite! 5k Training More Info »
Program Start: October 5, 2021
Program Schedule: Eight week run/walk interval training. We offer experienced coaching and two in-person group training sessions each week.
Program Fee: $49+processing fees/taxes
Description: Join our Ignite! 5k training program. We start our 8-week program on October 5, 2021.