Inspire the athlete in everyone.
It's one of our mantras, and close to our hearts. We're a retail business that seeks to outfit our community and inspire each member of the Treasure Valley community to keep running. We consider our fit experience and our training programs as critical pieces of this puzzle.
We host regular training programs designed to encourage and hold you accountable, whether you're new to running or consider yourself a veteran of the sport. Check out our current training options under the Training tab on our website. We update these each season!
Our next training group is live! Click here to learn more about our Robie training program that starts on January 29th and will culmunate in racing the Race to Robie Creek Half Marathon!
Ready to sign up? SIGN UP
Not sure if the training group is right for you? Attend our info night in January! More information coming soon!
---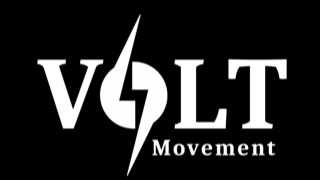 Volt Training Endurance Coaching
What they offer
Physical Therapy for the endurance athlete

Triathlon/Multisport programming & coaching

Running programming & coaching

Swimming analysis & lessons (virtual or in-person)

Bike Fittings

2D running analysis (virtual or in-person)

Strength Training programming to compliment endurance training

Group training (open water swims, long rides, long runs, track workouts)
Their virtual programming and coaching is for athletes of all levels, training for any goal (sprint, olympic, 70.3, 140.6 Ironman triathlons; 5k, 10k, half marathon, marathon, ultra running; ​cycling races; pool & open water swimming races).
Owner of Fleet Feet Meridian, Alex Mimlitz is a USATF Level 1 coach for Volt.
​Visit https://www.voltmovement.com/ for more information!
---
Boise Area Runners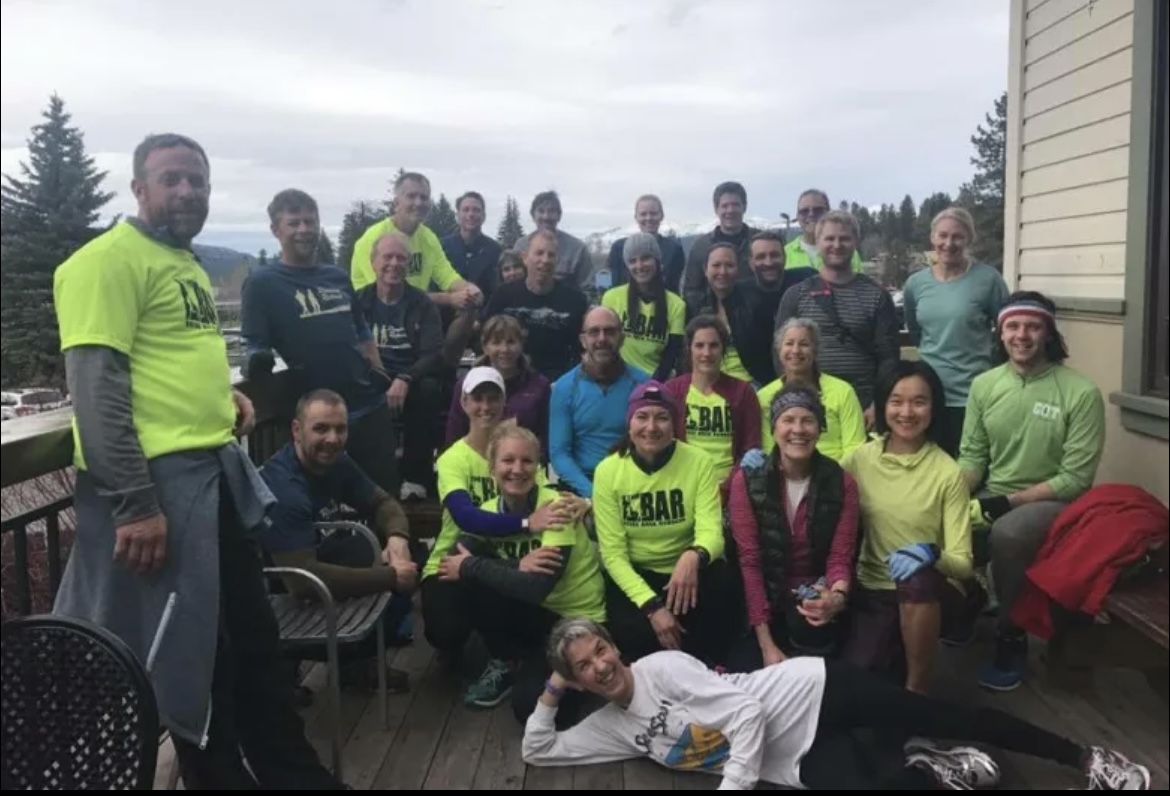 The Boise Area Runners (BAR) are a group of people that love to run and prefer to put in their miles with great company. Their members (aka "BAR Tenders") range from walkers to near-elite runners and everything in between. Visit their website to find out more information and go to their meet up page to see where they are running next!
---
Jeff Galloway Training- Run-Walk-Run Method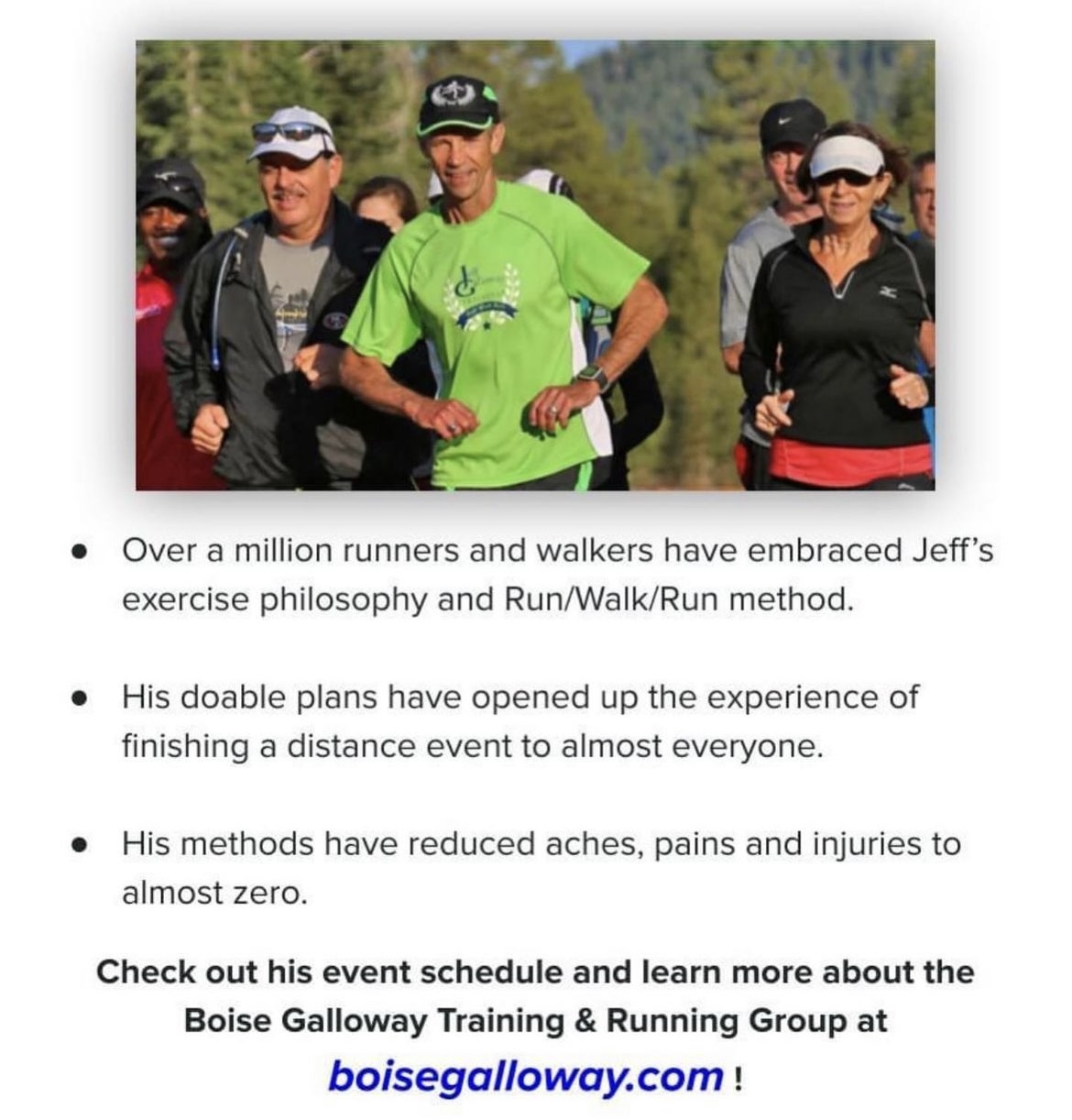 Jeff Galloway created the Run-Walk-Run method to help reduce injury. His event schedule is listed on the website along with information on the Run-Walk-Run method, retreats and coaching.
---
SoleKIDS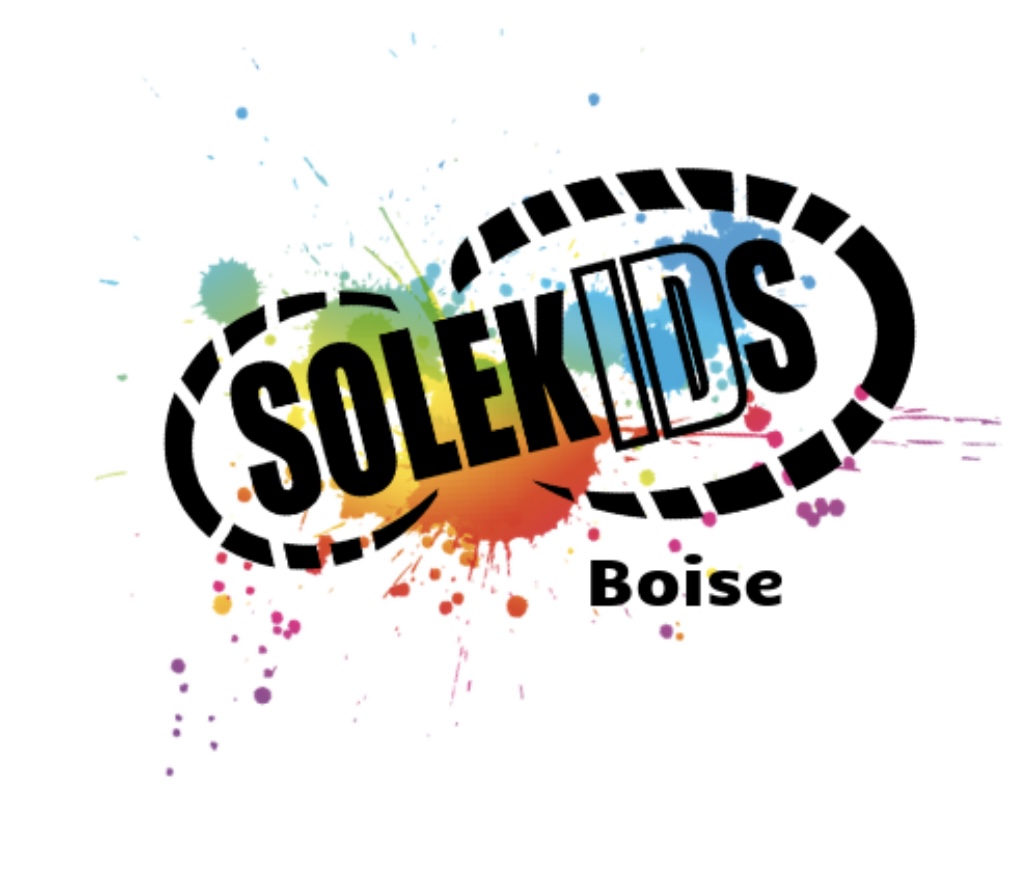 SoleKIDs is an Award Winning, non-profit organization. The SoleKIDs program is here help to develop your child into a lifelong healthy, active runner.
The SoleKIDs adventure is an eight-week running program geared towards elementary students and is uniquely designed to get your child ready for a season-ending 5K race. If your child has already completed a 5K, the SoleKIDs program will help those runners set and achieve individual personal goal(s). SoleKIDs will train twice/week for approximately 1.5 hours/day.
Visit: https://solekids.org/ for more information.
---
Filter by Program Type: All | Beginners | 5-10mi | Specialty | Kids | Other