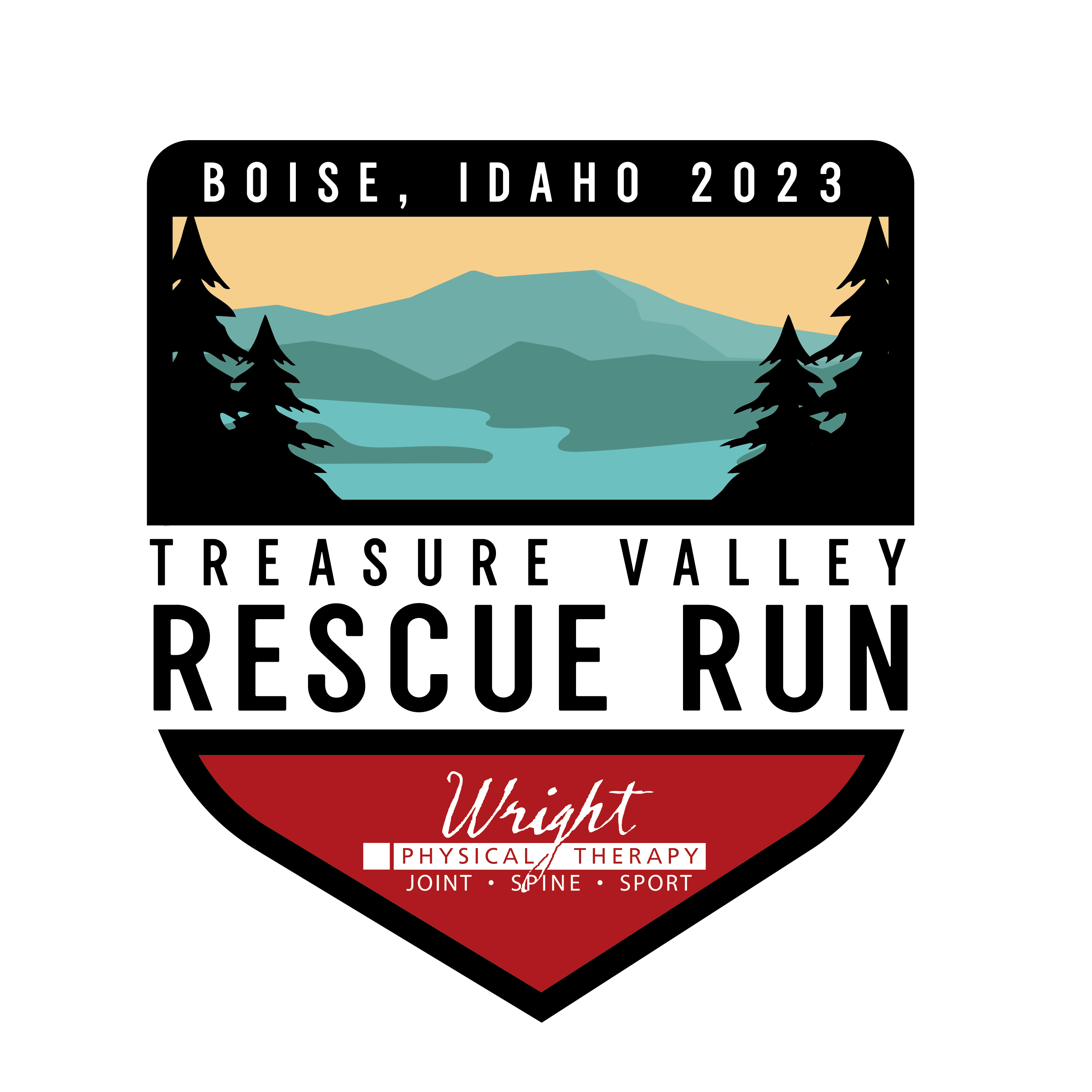 Are you ready to lace up your shoes and make a difference?
June 10th is Global Running day! Join us at the picturesque Reid Merrill Park in Eagle, ID, for a race that welcomes everyone. Whether you're an experienced runner aiming for a personal best or a family seeking a fun-filled outing, the Treasure Valley Rescue Run has options for all. Choose between the 10k and 5k courses, or let the little ones take part in the kids dash. While the 10k and 5k distances are sold out the kid's dash is still available for regestration. The Treasure Valley Rescue Run is a family-friendly race hosted by Fleet Feet Meridian and supported by Wright Physical Therapy.
Wright Physical Therapy understands the challenges that can come with running. That's why they're offering free assessments to registered participants who experience any discomfort. Take advantage of this opportunity to ensure you're at your best on race day. By participating in this race, you're directly contributing to the fight against child exploitation. All proceeds go to Operation Underground Railroad, an organization dedicated to rescuing children from sex trafficking and exploitation. Let's come together and make a lasting impact.
Shout out to Coach AK who has been leading the Big Run 10-week training program to prepare runners for the 5k and 10k distances. With her guidance, the squad will be ready to conquer the Treasure Valley Rescue Run with confidence and enthusiasm. Thanks Coach AK, you're the best!
Packet pick-up is available at Fleet Feet Meridian 11am-3pm June 7th and 3pm-7pm 8th. We strongly encourage participants to pick up their packets beforehand to avoid any delays on race day. Visit Fleet Feet Meridian at 3573 E Longwing Ln #105, Meridian, ID 83646. Volunteers are still needed for the event. Sign up now to be part of this incredible experience and help make the Treasure Valley Rescue Run a success.
Register to volunteer today and join us in this important cause!
We extend our sincere gratitude to Brooks Running, Shu's, Ex Ten IV Therapy, Get Fit Meridian, Horizon Credit Union, Rise Modern Wellness, and PineApp, and Stretch Labs Boise for their invaluable support of the Treasure Valley Rescue Run.