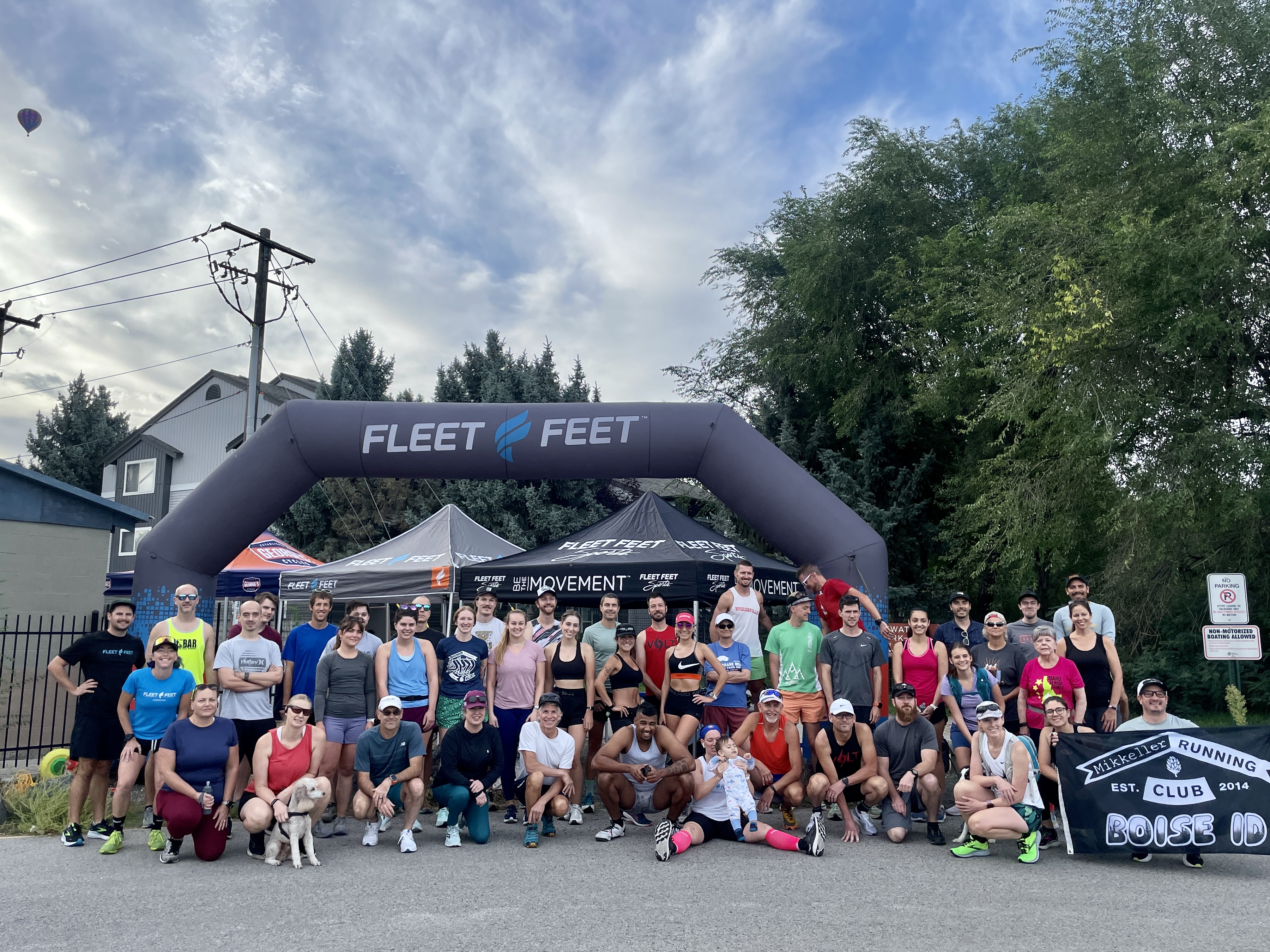 Boise, often celebrated for its scenic trails and spirited running community, offers myriad opportunities for runners to connect, train, and revel in the joy of the sport. Whether you're a solo runner keen on joining a group, a newbie finding your pace, or a marathon-ready pro seeking fresh challenges, Boise has a club designed just for you. Dive into some of the city's finest running clubs, highlighting the unity and inclusivity that is the hallmark of the Boise running scene.
1. Boise Area Runners (BAR): Acknowledged as one of the city's leading running communities, BAR schedules regular group runs throughout the week. A haven for those who appreciate structured runs and mingling with fellow enthusiasts. More info
2. Mikellers Run Group: Fancy a pint after a fulfilling run? Mikellers marries fitness with relaxed camaraderie. Converging at varied bars or pubs each week, they offer distances tailored to all running aspirations. More info
3. Boise Billies: Aspiring 5K to marathon runners, this one's for you! The Boise Billies gather every Wednesday for rigorous track workouts to hone speed and stamina, ensuring you're race-ready, whether for a sprint or a long-haul. More info
4. Boise Betties: Empowering and nurturing, the Boise Betties, captained by Coach Gretchen, form a haven for women focused on bettering their 5K to marathon times. Dive into tailored workouts and form lasting friendships. More info
5. Boise Social Runners: Redefine your running regimen with Boise Social Runners. From hiking to running, they cater to various athletic tastes. And who can resist their post-run snacks, symbolizing the thoughtfulness of this well-orchestrated crew? More info
6. Boise Run Club: Lively conversations meet laid-back runs with this spirited bunch. Calling all recent graduates for breezy miles, refreshing sips, and invigorating vibes every Tuesday at Payette Brewery. More info
7. Boise Galloway Training: Pioneering Olympian Jeff Galloway's innovative Run/Walk/Run methodology, this club underlines injury prevention while magnifying running enjoyment. Immerse yourself in a technique that merges dedication with pleasure. More info
8. Fleet Feet Meridian Warriors: Community at its best! An informal, community-led initiative, this group fosters meetups for running, walking, hiking, and jogging across the scenic expanses of the Treasure Valley. Dive into the heart of local athletic camaraderie. More info
The allure of a solo run remains unmatched for many, but the thrill of journeying with a supportive tribe adds unparalleled dimensions to your running narrative. Traverse these clubs, pinpoint your ideal fit, and witness your passion for running thrive amidst Boise's embracing milieu. Lace up and run happy!