Recap of the 2023 Race to Robie Creek - Conquering the Northwest's Most Challenging Half Marathon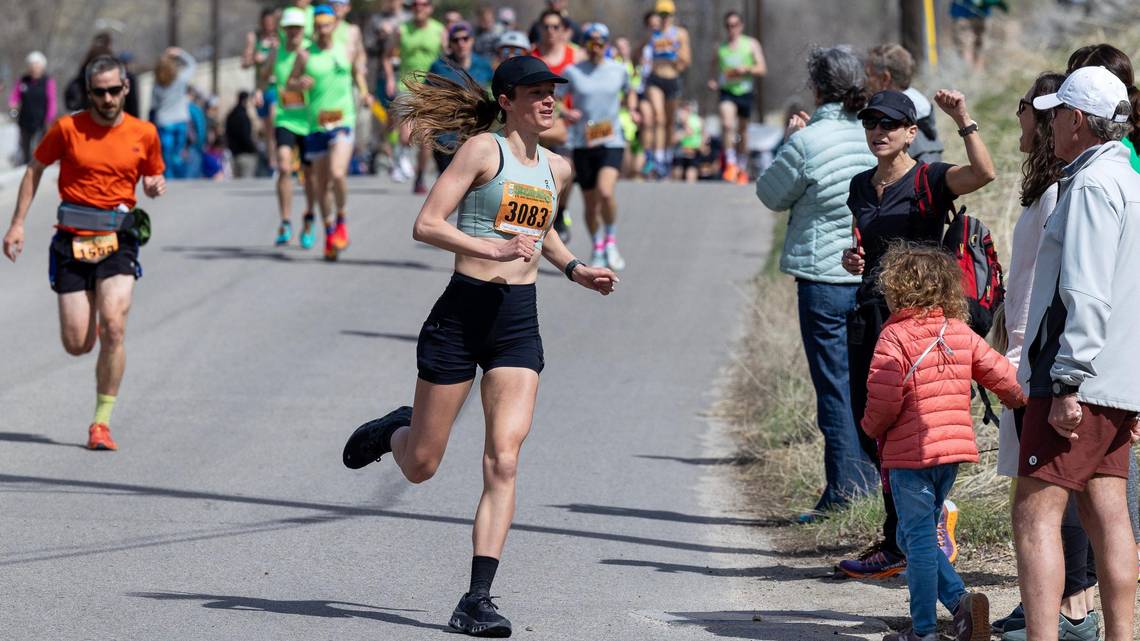 Photo Credit Sarah A. Miller
On the third Saturday of April, Fort Boise Park witnessed a remarkable display of athleticism as 2,023 runners braved the legendary "toughest half marathon in the Northwest" - the Race to Robie Creek. Despite foreboding weather and heavy snow earlier in the month, race director Michael Devitt humorously declared that he wouldn't cancel it for an easy day. With high noon marking the start, runners eagerly embarked on the daunting course that lay ahead.
The course was not for the faint of heart, with a grueling 2,100 feet of elevation gain towards the snow-patched Aldape Summit. Among the contenders was Logan Rees, recent top BSU alumni, boasting a 10k personal record of 28:45. However, what may have helped set Logan up in this race was his prior experience as the Scottish Junior Mountain Running Champion from 2009-13 and again in 2016, exemplifying his versatility as an athlete.
As the race started, Logan decisively surged ahead of the chase pack, setting an electrifying pace and utilizing his speed to gain an early lead. Undeterred by the challenging terrain, Logan maintained his momentum, crossing the finish line with a jaw-dropping time of 1:16:40, securing the coveted top spot on the podium.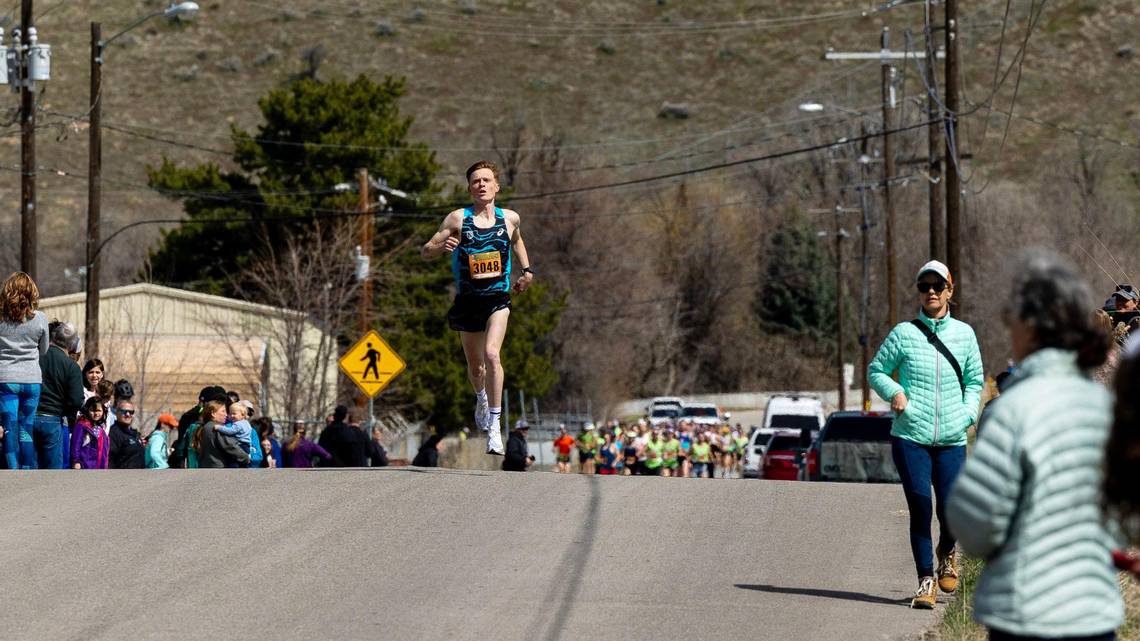 Photo Credit Sarah A. Miller
Following closely behind Logan were the formidable duo of Josh McAdams and Nathaniel Souther, finishing 2nd and 3rd respectively, showcasing their remarkable athleticism and unyielding endurance. On the women's side, Sam Lewis of Moscow and ON Running emerged as the first woman to finish, clocking in at an impressive 1:31:55. Danielle Marquette and Franny Zander put on a remarkable display of skill and grit, securing the 2nd and 3rd place finishes respectively. For Sam Lewis the conditions were of no occasion to shake her confidence as her racing resume include 2019 USATF Sub Ultra Runner of the Year and 2022 World Championship team member.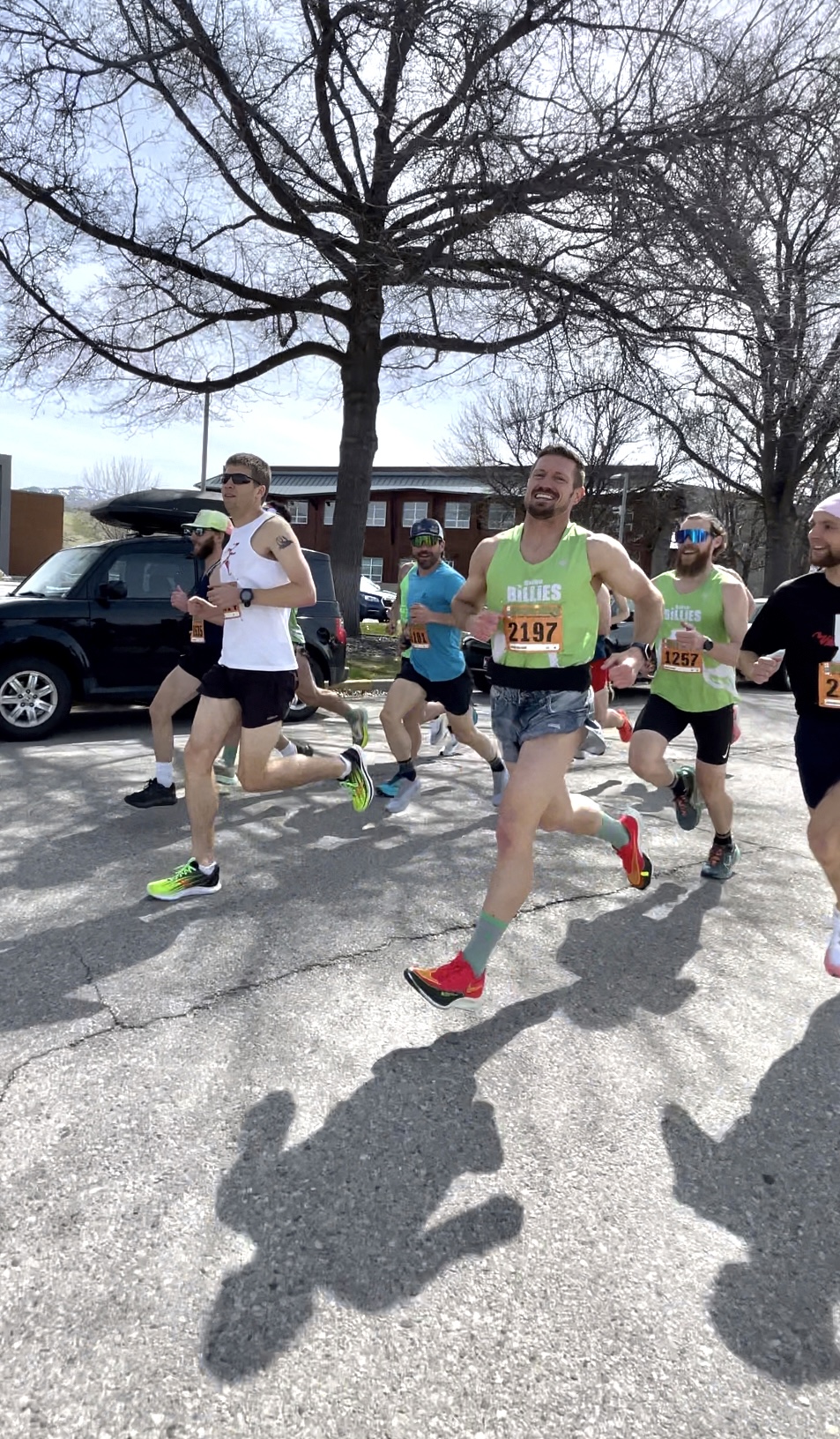 The sharp 1,700-foot descent proved to be equally challenging, with a slushy snow section and warmer temperatures making it difficult to maintain pace. However, Rees, Lewis, and the other top finishers pushed through, drawing on their experience and rigorous training to navigate the treacherous terrain with determination and tenacity.
Overall, the 2023 Race to Robie Creek was an awe-inspiring event, with runners pushing themselves to the limit on the arduous half marathon course. From the relentless uphill climb to the treacherous snow section and the grueling descent, the race lived up to its well-earned reputation as the "toughest half marathon in the Northwest." Heartfelt congratulations to all the runners who took on this epic challenge and triumphantly completed the race, etching their names in the annals of this iconic event.