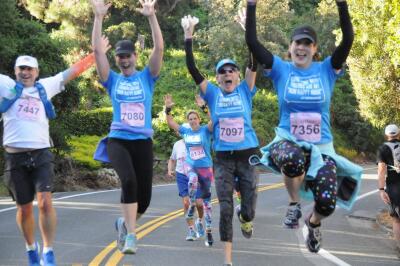 Fleet Feet Menlo Park coaches are the most fabulous people in the world!
Join our crew. It will be your best job ever.
We're looking for:
• Experienced training group participants, particularly from the FFMP crew
• Enthusiastic people who want to help other runners achieve their goals
• Ahtletes able to prioritize participant goals over their own workout needs while coaching
• Runners who are comfortable at a variety of paces (Please note: You do NOT need to be super speedy. But you do need to be able to switch gears.)
If you're interested in joining our fantastic and fun group of coaches, please submit the form below. We generally hire once a year, in January -- though since our programs run year-round, positions can open up in any season.