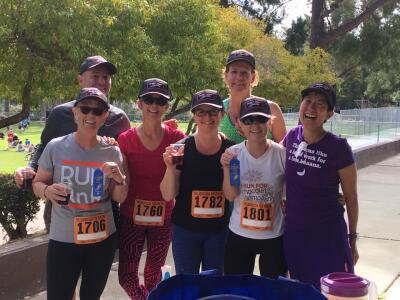 Want to take your running a step further? Train for a 10K with us!
This six-week program emphasizes skills and speed work. It is appropriate for intermediate to expert runners interested in improving skills; the goal race will be the Jungle Run 10K in Los Gatos on July 17.
Developed by Coach Naomi, the curriculum emphasizes track speed work and hill-climbing distance runs.
Group training will be held twice a week, on Mondays and Wednesdays at 6:30 p.m. in Menlo Park. The program runs from June 6 through race day on July 17.
Coached by Naomi and Alba.