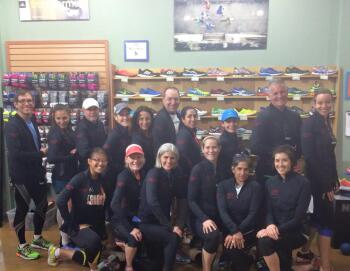 Announcing Athletes of the Week: All of our amazing, impressive, fabulous Napa Valley Marathoners. 
You are so inspiring and ran so strong, we want to honor ALL of you this week: first timers, PR-setters, veterans, the demon-slayers, those that had a great race, those that had a hard race, those that left something on the course and those that cleaned it up!
You are a strong team and you did something HUGE. You trained hard, you ran strong, and you supported each other -- you did it! Hooray!
And most especially we want to honor and thank our fantastic, inspiring, strong, beautiful, supportive coaches: Emily Bayer, Marcy Berding, Kristi Berg, and Sonia Sethi. They poured their hearts into making the race a successful experience for their team.
Congratulations to all of you rockstar jockstars! We are so proud of you.