Announcing Athletes of the Week: Alba and Ruben!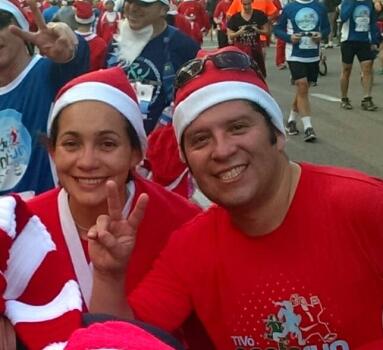 We are so happy these two joined our team. They clearly have a lot of fun together--twice running the Santa Run and Bay to Breakers as a couple plus many more fun runs--and they bring so much good energy and laughter to our group.
It's hard for us to even remember exactly when they first joined FFMP; Alba first, then she looped Ruben in soon after. They both fell into step so easily, naturally becoming leaders in running matters and goofball matters as well--it feels as if they've always been part of FFMP.
Alba has run several half-marathons and we'll be cheering her for her first marathon next month. Ruben will be tackling his first half-marathon this spring. And together they'll be representing at a race in Madrid later this year. Wahoo! 
Thanks for running with us, you super duper power couple!