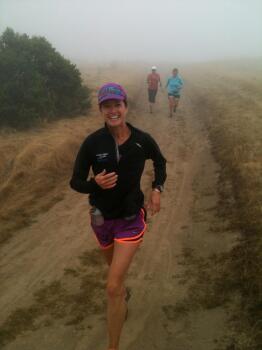 When Melinda first walked into FFMP to start her first training group (because she'd "accidentally" gotten into the Nike Women's Half by lottery), she had one word for how she felt: "Scared!" 
She wasn't sure she could run the race. She wasn't sure she could handle the training program. Or even the run that night.
She did though. And kept coming back. After that night, four years ago, she not only finished the Nike Women's Half -- she's run 16 additional half marathons. She's running her first marathon at Napa Valley on March 1. She's now a coach, helping to lead the Half N Half crew this spring.
And she is super positive and fabulous fun to run with. We're glad you joined the team. Hooray for Melinda!