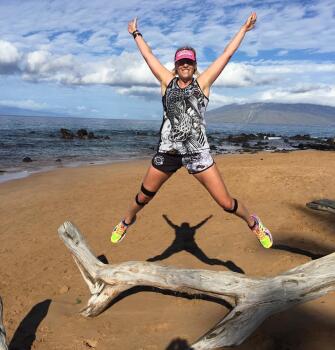 Announcing Athlete of the Week: Leanne Meininger.
Leanne started running with Fleet Feet earlier this year and immediately we felt her positive energy. She's welcoming, enthusiastic, and super talented. She's an ultra runner, a big trail fan, and is always up for a good race, any distance.
And Leanne is a community builder; no matter your pace or distance, on the trail or road, racing or just rambling--she always has an encouraging word. 
Leanne is able to make her significant running accomplishments look easy -- and remains humble. She's a master of the run group selfie -- the roufie. And she's got high class style; her InknBurn outfits are legendary. 
Leanne makes running fun for everyone around her. She's truly embraced the Fleet Feet motto: more runners = more fun. And more running with Leanne = most fun! We're so thrilled that she's in our group. Thank you Leanne for adding so much to the FF family.