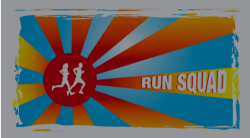 Our latest run group iteration, Run Squad, launches Tuesday, August 1, with a free fun run at 6:30 p.m. Join us for a 2 mile or 4.5 mile run in Menlo Park and Atherton followed by refreshments afterward.
Fleet Feet Menlo Park's Run Squad meets Tuesdays and Thursdays at 6:30 p.m. and Saturdays at 7:30 a.m. at FFMP in downtown Menlo Park. The group gathers in the parking lot at the back entrance to the store. 
On the second Saturday of each month, the team will take a field trip. Check our website for the latest details on these free community fun runs.