ON YOUR LEFT: A Fleet Feet Menlo Park blog
Keep the runner in your life happy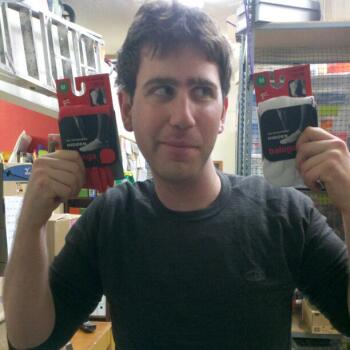 Gift ideas from David

So, you have a runner in your life ... We're sorry. We sympathize. You probably spend too much time hearing about mileage, splits, pacing, foot-strike patterns ... or at the very least dodging invitations to go for a nice pre-dawn 7-mile run.
The holidays are coming up and that can present some gifting challenges. So here are some suggestions to keep runners happy and healthy! (Plus, you'll be happiest  keeping your pal out on the road and thus not bugging you about oxygen uptake and metabolic conversion.)

When you're a kid, being given socks as a present is the epitome of the disappointing Christmas present. When you're a runner, new running socks are a dream come true. Form fitting and highly wicking, good socks make runners' feet happy and runners can ALWAYS use a fresh pair (or three). A nice Balega or Drymax synthetic running sock is top notch and you can even get holiday packs, now with fun colors!

 The winter season is upon us, time for hot cocoa, fireplaces, and snuggling in for winter hibernation. Runners will still be out in all weather, so keep them warm! In all weather conditions, nothing beats merino wool for warmth and comfort. If you want to give your runner a truly special gift, give an Icebreaker running top or mid-weight layer. David's favorites are the Icebreaker Tech Shirt, Icebreaker Quest Zip, and the Icebreaker Quantum Hoody.
 Does your runner have every piece of gear needed? (Us gear-heads would declare that situation not possible.) Regardless, distance runners will appreciate a text that can teach them more about the activity they love. Jeff Galloway's Marathon is a classic. As well, Danny Dreyer's Chi Running, about form and mindfulness, has gained a following.

Lastly, keep your runner safe on those dark nights and dim mornings. Lights and reflective gear are a necessity when on the roads after dark. Check out our Petzl headlamps and our wide variety of reflective gear and blinky lights! 
This is the latest installment of On Your Left, a Fleet Feet Menlo Park blog. Look for new posts every Wednesday.