Ghost Run 2014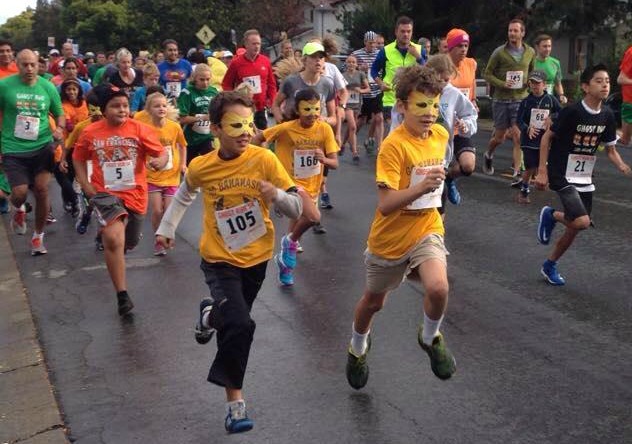 Congratulations to all of our Ghost Run finishers!
Thank you for coming out for the race. We had a blast with you -- and we raised money for Stand Up 8 Foundation.
Congratulations to first place finishers Joe Berentsen (15:39) and Kyra Pretre (16:49).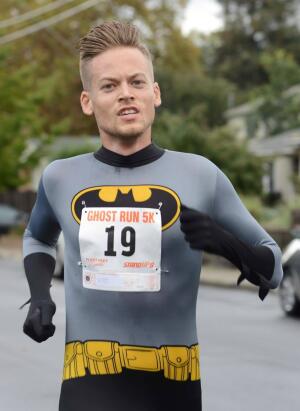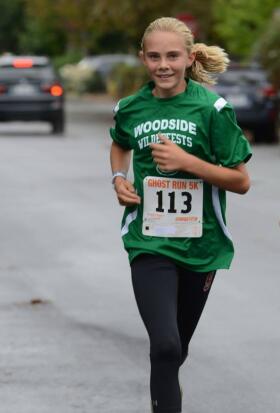 Congratulations to age group winners Justin Pretre, Yvonne Brien Miller, Edgar Bonos, Cricket Gorey, Bradley Nelson, Amy Stanesco, Caleb Lander, Mary Lyn Stein, Brian Dye, Tina Lount-Pretre, Walter Paulsen, Jan Smith, Dave Pallera, and Shirley Lee.
View full overall results here.
View age group–sorted results here.
View race slideshow here.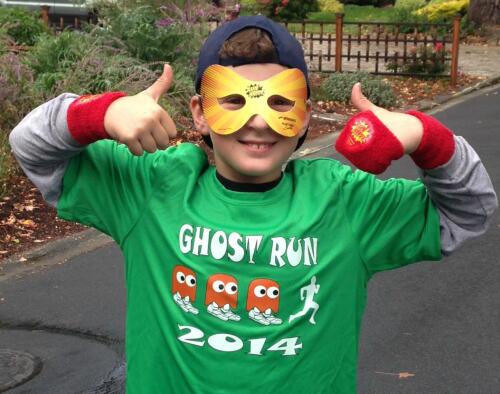 Congratulations to our Golden Ghost costume winners.
Thank you to Brooks Costume Contest judge Super Batgirl Meghan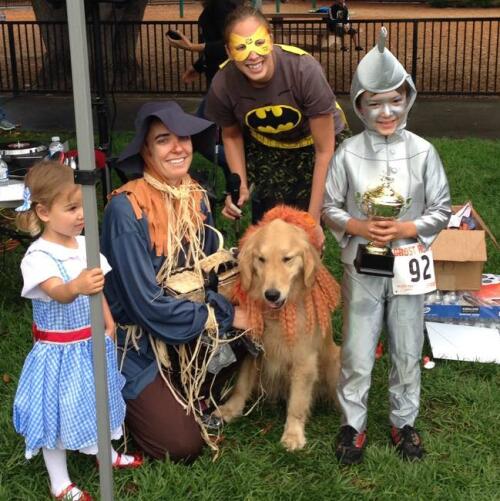 Congratulations to our winner of the Golden Ghost trophy: the Wizard of Oz family.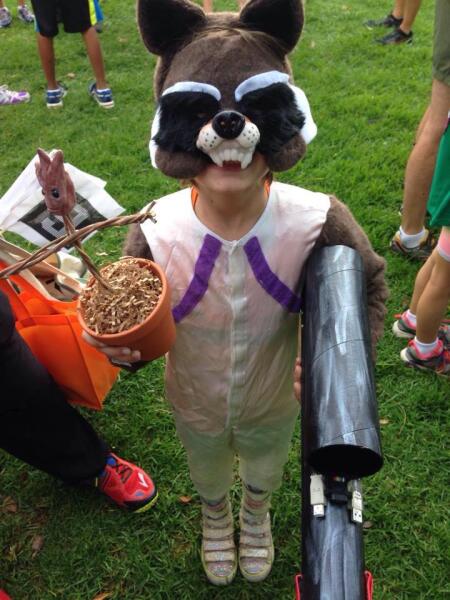 Congratulations to our individual costume contest winner: Rocket Raccoon.