New Year Run Challenge: Are You In?
By Karen Hendricks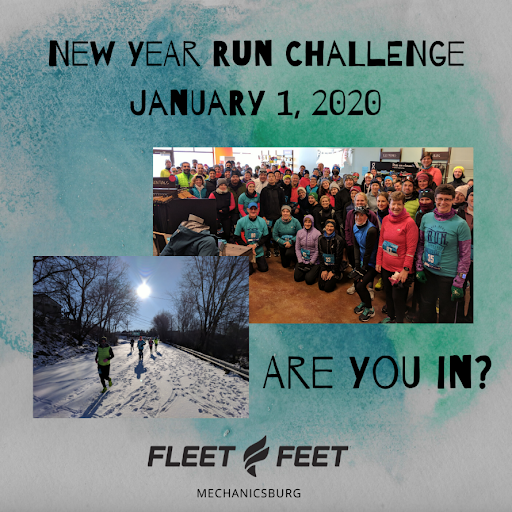 January 1 might be the most exciting day of the year for Fred Joslyn. That's because the New Year Run Challenge on January 1 combines "everything we want to embody at Fleet Feet Mechanicsburg: a fun event that's community-oriented, active, charitable, and starts the year off with a goal," says the co-owner.
What exactly is the New Year Run Challenge?
The concept is pretty simple: It's a free event (sign up here) held at Fleet Feet Mechanicsburg on January 1. There is a 2.2-mile course from the store, utilizing a nearby trail, that loops back to the store. Runners of all ages and abilities set their own personal goals for the number of laps or miles they'd like to accomplish on New Year's Day. Runners can duck back into the store in between laps for plenty of fun—there's a champagne pop at 12 noon for example.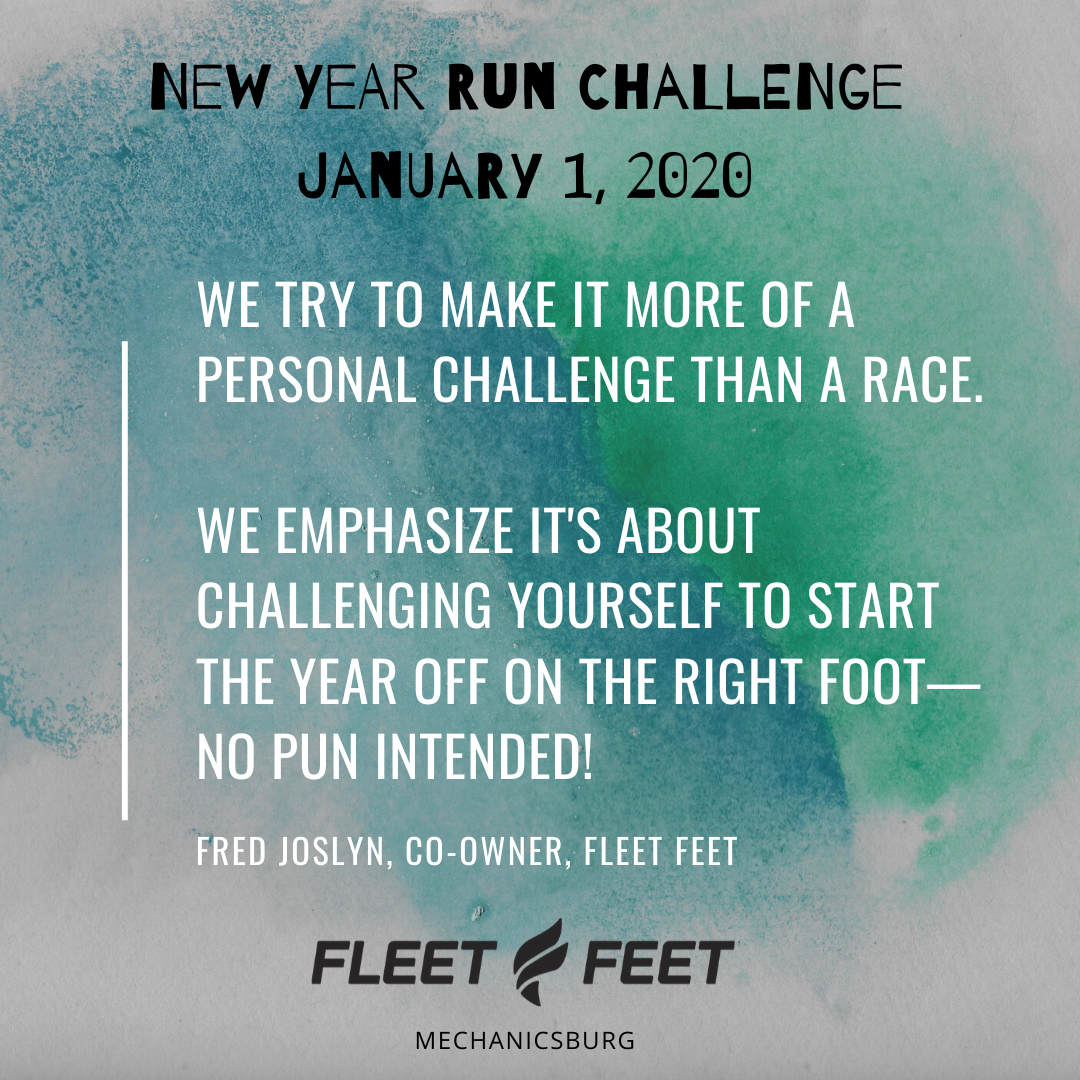 "Most people run two or three laps (4.4-6.6 miles)," Joslyn says, "But distances run the whole gamut. We try to make it more of a personal challenge than a race. We do award the male and female that go the furthest, but we mostly emphasize it's about challenging yourself to start the year off on the right foot—no pun intended!"
There's an additional, even more meaningful reason to participate.
Because the event is free, runners are asked to consider making a donation instead, to Fleet Feet Mechanicsburg's annual outreach trip to India. A tradition that began in May of 2017, the trip is led by Joslyn in partnership with the nonprofit organization Communities Rising, founded by a woman from Camp Hill. She happened to stop into the store several years ago to ask for Joslyn's advice about how to lead a running clinic for rural Indian children. Little did she know, he would volunteer to go and lead it!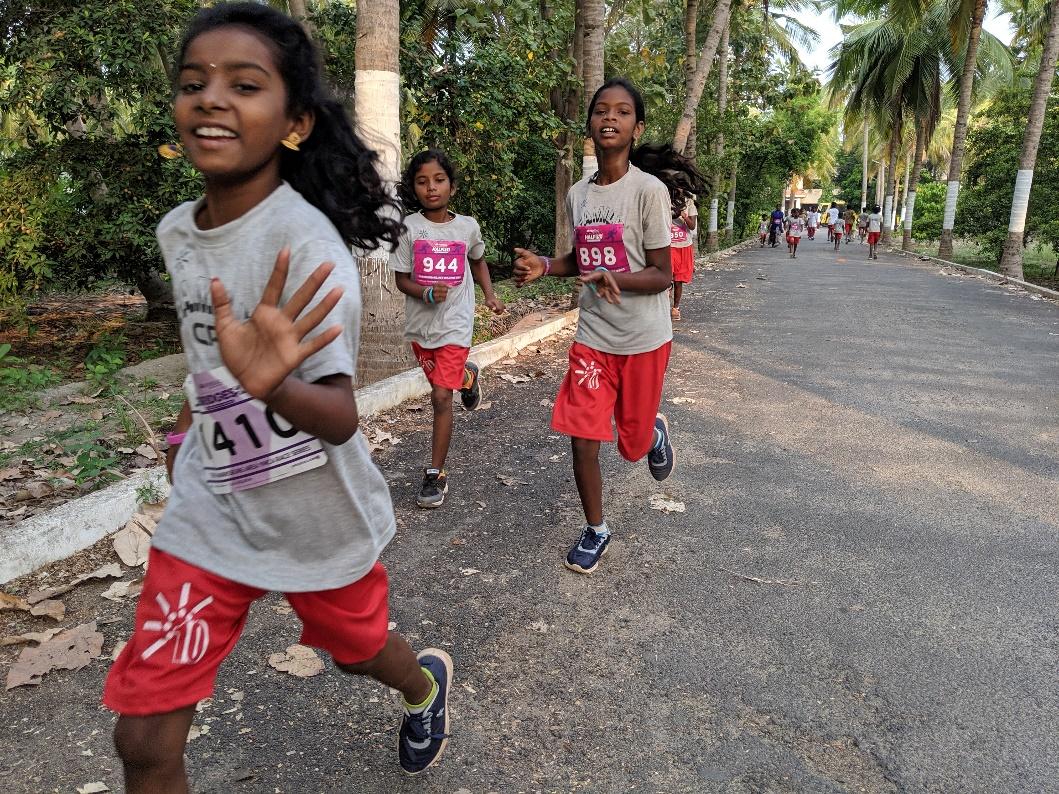 Joslyn's running clinic involves about 300 children, many of whom have never had any type of physical education class or instruction before. It's part of Communities Rising's week-long camp that teaches numerous additional skills involving technology, swimming, arts and crafts, and more.
"The first day, we run-walk about a mile and talk about form, foot strike, posture, cadence, and we did some planks," Joslyn says. He also teaches the children about setting goals: By the end of the week, they run a 5K.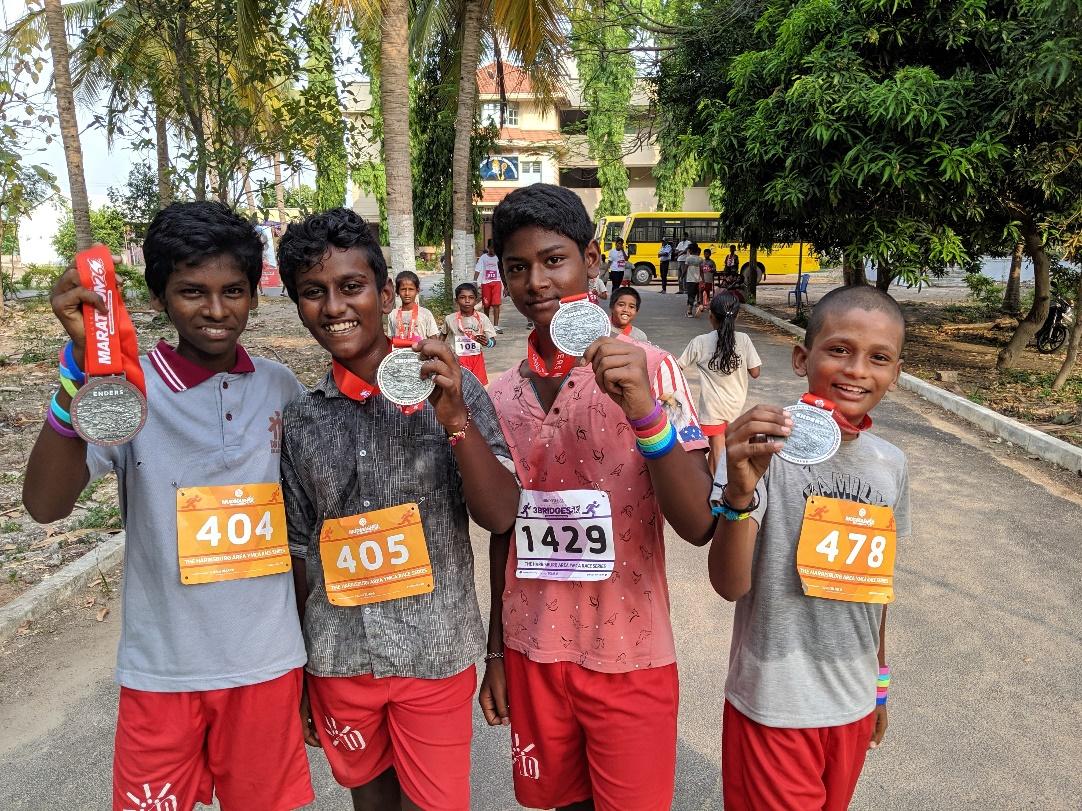 In 2019, Fleet Feet Running Club member Joanne Kohn of Harrisburg joined Joslyn for the trip.
"It coincided with my retirement, I love to travel, I love kids, and it was the opportunity of a lifetime," says Kohn. "I just wanted to go hug all the kids!"
Every day, running was the first activity of the day—because it was the coolest time of the day. Kohn says she enjoyed running with her "own little crew" and assisting Joslyn.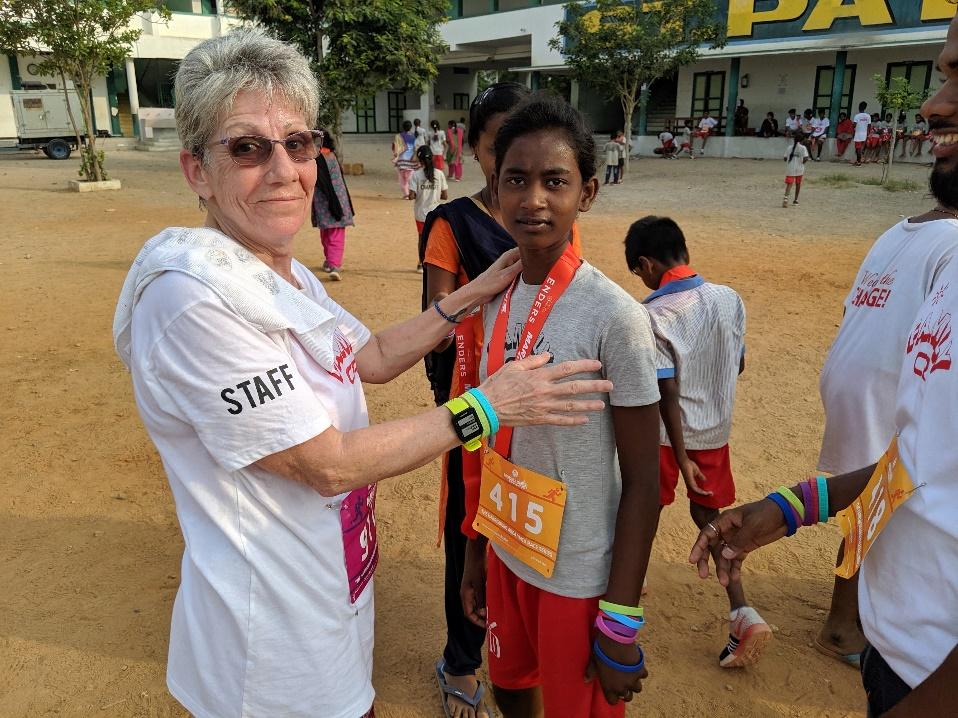 "Fred is so good at what he does, he's motivational, and you can tell he loves it," Kohn says. "The whole week is something the kids would never experience except for Communities Rising."
Later in the day, Joslyn assisted with swimming lessons—a vital skill that unfortunately few Indian children learn. It results in a high rate of drownings during tragedies.
Fleet Feet Mechanicsburg's fourth annual India trip is planned for May of 2020. "It's an amazing experience. I hope it lasts forever," Joslyn says.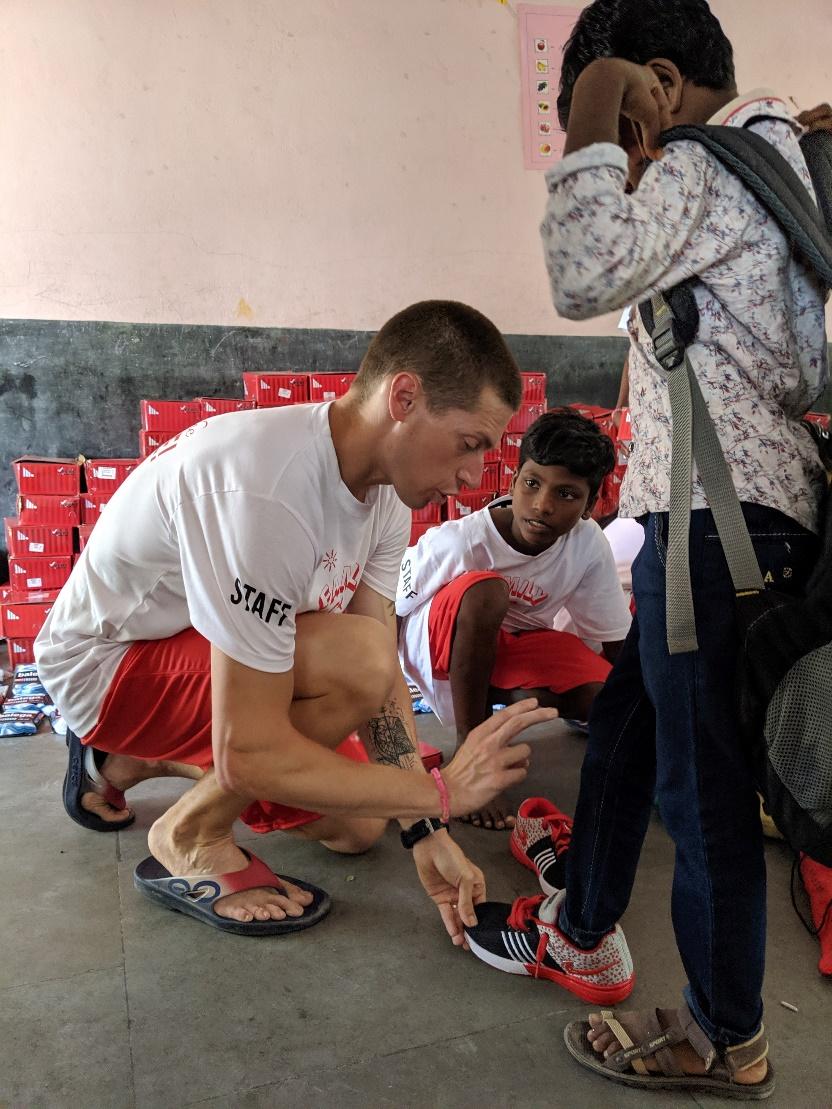 ALL of the donations received during the New Year Run Challenge go towards the India outreach trip. Last year, the amount totaled about $1,500. Fleet Feet supplies the children with socks (donated by Balega) and sneakers—one of the primary costs.
New Year Run Challenge shirts are available, with all proceeds also benefitting the trip. And there's a bake sale during the challenge, with runners welcome to donate baked goods for the cause.
But runners themselves will benefit from the challenge in many ways.
Crystal Houser of Carlisle has participated the past two years—and she plans to return for the upcoming third annual challenge.
"My favorite way to start any day is by doing a run with friends followed by a great cup of coffee. So to be able to start a new YEAR in that way is even better! The group at Fleet Feet is so friendly and inviting that I feel like I'm going for a run with an old friend," Houser says. "I wouldn't miss it!"
Signing up is the first step—and it's free! And scroll down for more inspirational quotes from runners who have participated in previous New Year Run Challenges. Hope to see you on January 1, 2020!