Fleet Feet Running Club Spotlight - Allison Hanna
Fleet Feet Running Club is full of so many runners--veteran runners, novice runners, those trying to finish, those trying to run farther, those trying to run faster. We're so proud of all our FFRC participants, no matter where they are on their running journey. As we prepare for the start of our spring training groups, we'd like to celebrate the accomplishments of our participants and we'd like to inspire you to dream big in 2019. This week, we highlight Fleet Feet Running Club participant Allison Hanna, and her running journey from 5k to marathon.
1. How has FFRC helped you accomplish your goals?
Joining the Fleet Feet Running Club helped me accomplish my first goal of running a 5k without stopping, finishing my first 10k and finishing my lifetime running goal to complete a half marathon. Since accomplishing all of them, my running goals keep evolving and FFRC has been there to help me reach new personal records and run my first marathon this past fall! This is all thanks to the knowledgeable coaches and supportive fellow runners.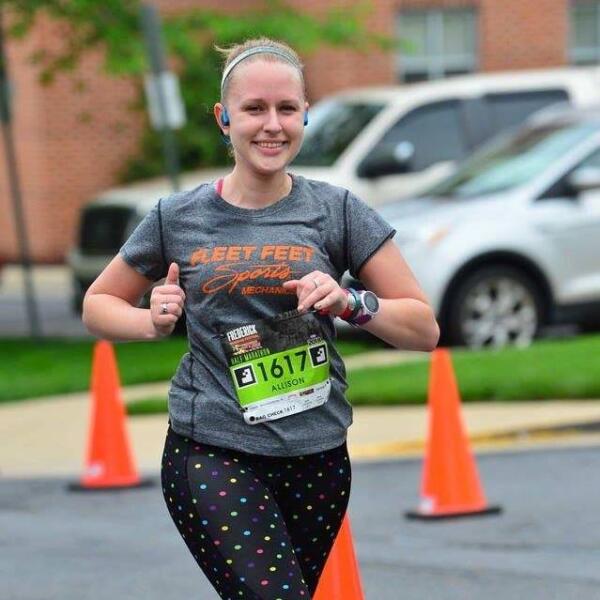 2. What was your fitness and training like before FFRC? What is it like now?
Before joining the Fleet Feet Running Club, I tried running on my own to lose extra weight I gained after graduating college and failed miserably. I would always make excuses to not go for my runs or give up when it got hard. Luckily, Fleet Feet is only a mile away from my house and once I found out they offered training programs it was a no-brainer to sign up. I have done almost all the training programs because of the structure and being held accountable by others in the group. Every season I have signed up for a training program even if I'm not training for anything specific – it keeps me moving and in shape.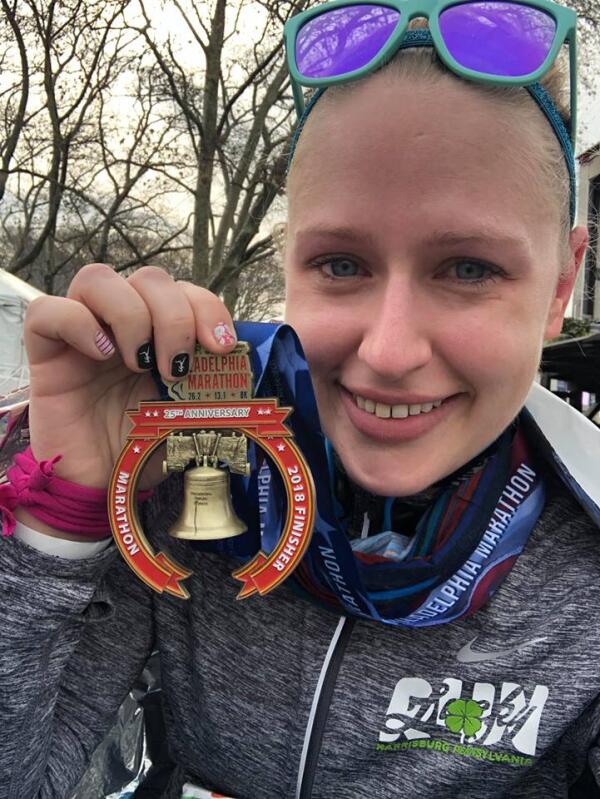 3. Have you learned anything from FFRC that has particularly helped you?
I think the most powerful lesson that I learned is that everyone, myself included, is much stronger than we give ourselves credit for. I always hear people saying I wish I could run a 5k or I could never run a half marathon – YES YOU CAN! You just have to believe in yourself. Being surrounded by a group of people with similar goals and seeing them accomplish their goals is contagious.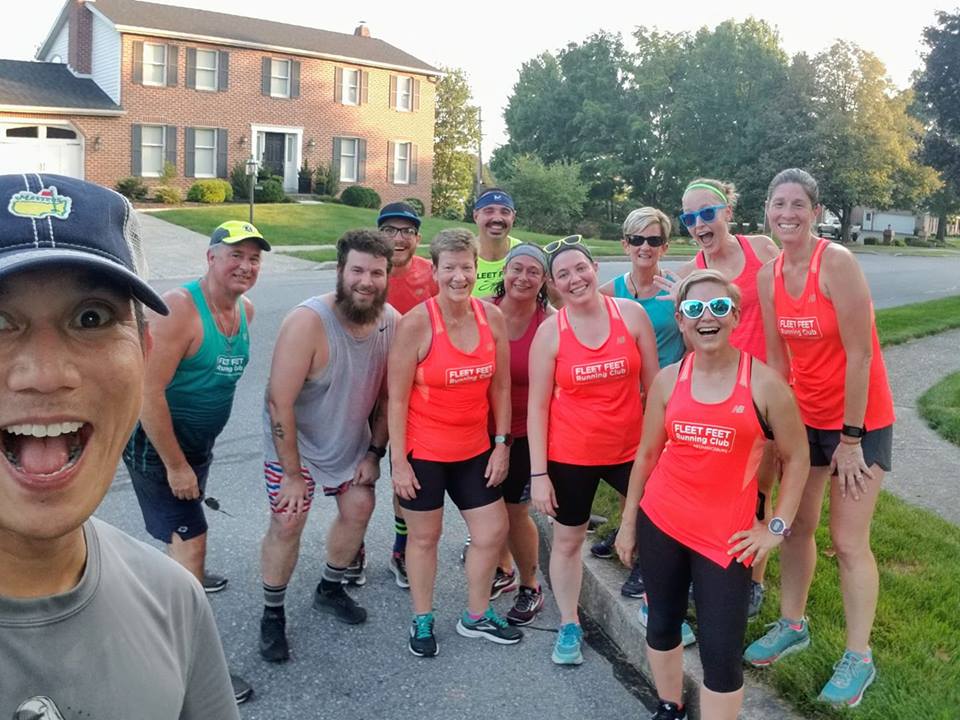 4. How has FFRC changed your life? 
As cliché as it sounds, joining the Fleet Feet Run Club has completely changed my life! I have lost the weight I gained after graduating college and found a massive amount of confidence doing so. What I love the most about this program is the lifelong friendships I found. We continuously push each other to achieve big goals in running and in life. You'll never meet a more supportive group of people than the people in the FFRC!