Don't miss our FITNATIC weekend sale! Save big on apparel the whole weekend. Purchase an awesome limited edition tote for only $10 anytime between now and Black Friday weekend and save 25% on your total apparel purchase between November 25-27! Supplies are limited!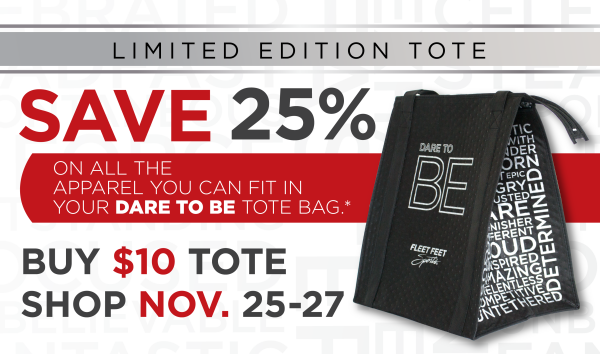 The store will open at 8 a.m. on Friday November 25. The first 50 customers will receive a random voucher worth between $10-$100!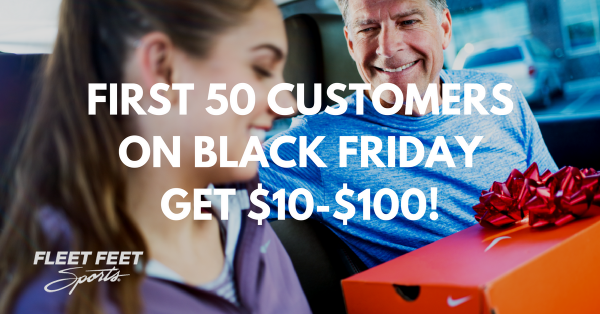 Join us for a 3 mile Turkey Burn Fun Run at 8:30 a.m. on Friday, followed by refreshments.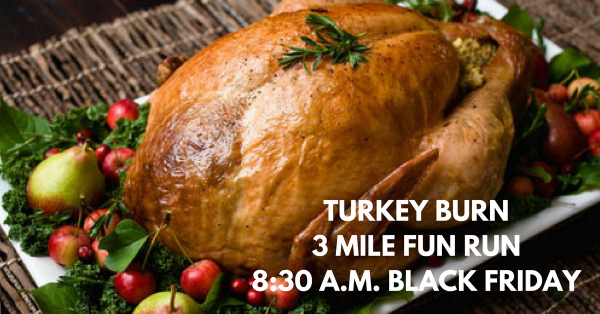 On November 26, Small Business Saturday, sign up in store for one of our Training Programs and get a $10 voucher!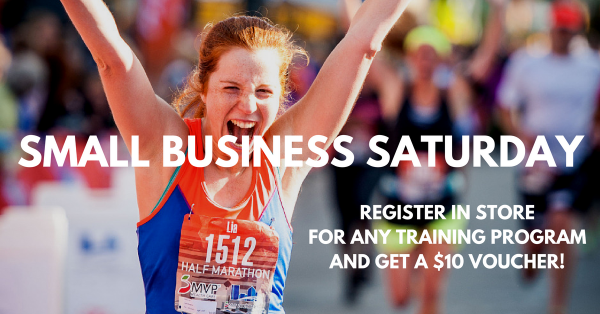 Take advantage of other great deals on socks, Garmin watches, footwear and apparel!