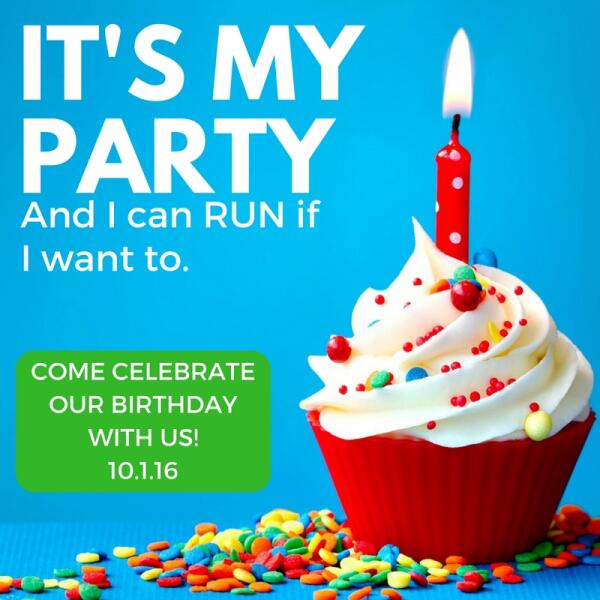 Come celebrate our biggest bash of the year!
Schedule of events and birthday specials:
Noisemaker Discounts all day! - Get a party noisemaker when you come in and blow it to earn your discount! Discounts will range from 10% - 25% off your purchase! The discount amount will be printed on the noisemakers and the noisemakers will be chosen at random.
3 Mile Fun Run 8:30 a.m. - Start off your day with a run with friends! All abilities are encouraged to participate. Breakfast and coffee to follow.
Cake Cutting 12:00 p.m. - It isn't a party without a cake! Join our cake cutting celebration at noon.
Nuun Pong Tournament 3:00 p.m. - Stay hydrated with Nuun and have fun playing our twist on the traditional Beer Pong game! Play to have fun and win prizes!