Our team is comprised of passionate individuals and truly great people. Their focus is centered around giving our guests the best possible experience time after time as well as ensuring you achieve your needs in lifestyle, fit, customer service, training and product.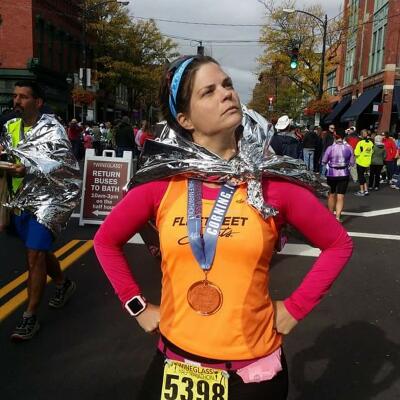 Bekah Rundall
I started running in November of 2008. I wanted to be more active in hopes of losing weight and I didn't want to pay for a gym membership. In the beginning, my dog, Lucius, liked running way more than I did.
I have met some people who I would never have met if I had not started running; they are now some of my closest friends. We run together, celebrate our accomplishments together, mourn together, and travel together (mostly to destination races)! I also like getting sweaty - it makes me feel like I've accomplished something.
I love kayaking, yoga and sewing. I have kayaked the entire Susquehanna River - all 444 miles of it from Cooperstown, New York to Havre de Grace, Maryland with a friend. The only support we had along the way was being dropped off in Cooperstown and picked up in Havre de Grace.
I am also very passionate about raising awareness and funds for Four Diamonds to help children fight cancer. I had a friend shave my head to donate my hair, raise money, and show kids with cancer that bald can really be beautiful and no hair is no big deal. I kept shaving it for nearly a year. It was the best decision I've ever made.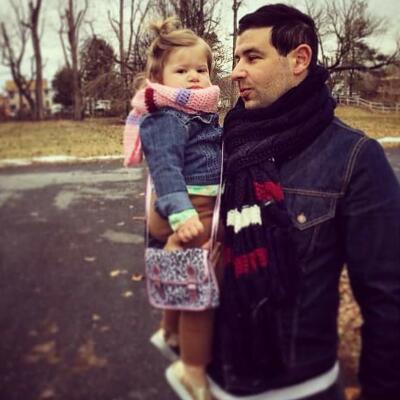 Emmanuel Huli
Running means going outside, hitting the hard trails, getting to the top of that steep hill and stopping at the top and enjoy the scenery. Then you take a deep breath and keep going. I'm finding myself and pushing my own limits. being surrounded by nature, looking for a peace of mind I can only find out there or by having a great time with my loved ones or friends. Since my daughter, Lucie, was born, it also means taking her with me most of my runs, stopping at the park and seeing her improve her climbing/sliding skills. I love sharing this passion I have with her and showing her that running is a lot of fun and is so good for you.
I started running while in college in 1998. I kind of stopped all other team sports (soccer and volleyball) and I wanted to stay healthy and quickly became addicted to running. I remember feeling a lack in my life and just walked in a running store one day, got my self a pair of sneaks and went out for a run right after that.
I have memories of having run everywhere I have been/lived, pretty much on all 5 continents. Now-a-days, I bring my daughter on most of my runs. Sometimes it feels like it can be challenging finding the right time of day, getting organized around it, but she's become my coach and my running buddy. She loves it and it makes a proud dad of me.
I'm also a guitarist, singer songwriter, live performer, guitar teacher.
My biggest role model is my wife.