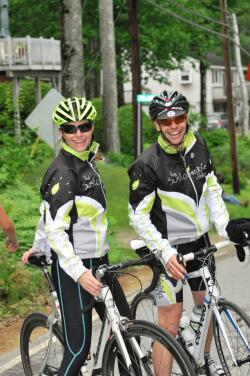 Fleet Feet Maine Running is committed to providing an approachable and inclusive coaching philosophy for all runners, triathletes and walkers.  Our partners, The Sustainable Athlete, based in coastal Maine, provide one-on-one coaching and advanced athletic services to endurance athletes of all abilities, from beginners to the advanced.   This approachable and inclusive philosophy in educating, and developing each athlete's skills, featuring structured training for long-term sport development, is key in having each participant meet or exceed their goals.  The Sustainable Athlete coaches are all USA Triathlon Certified and Fleet Feet Coaching Certified (Pending) and possess decades of cumulative coaching and racing experience.
The Sustainable Athlete feels that the greatest value in having a coach is facilitating an athlete's intuition. Ultimately, this consciousness will lead to injury reduction and stronger performance with better training and racing consistency, and create a life with better balance. The Sustainable Athlete pride themselves on developing an individual training plan that takes into account the stresses and schedule of one's unique life. The reality is that a seldom few of us are out there training and racing for paychecks; this is our way of life, our love, self-discovery, and necessity for physical and mental health.  Fleet Feet Maine Running is proud to be in partnership with this philosophy.
The Sustainable Athlete looks forward to the journey!