ATTENTION! ALL GROUP RUNS ASSOCIATED WITH TRAINING GROUPS ARE SUSPENDED UNTIL FURTHER NOTICE DUE TO COVID-19 HEALTH CONCERNS!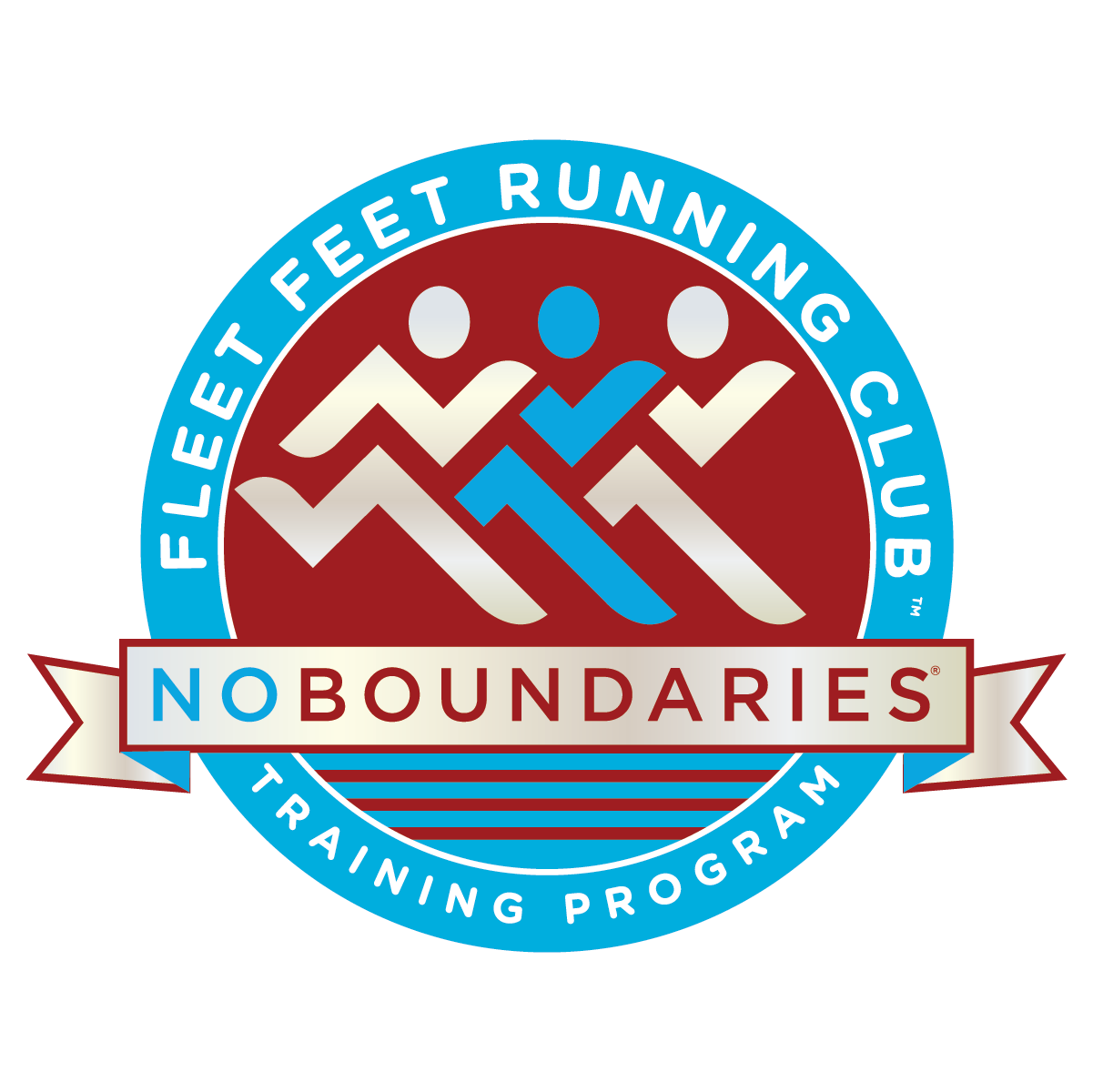 Join our popular No Boundaries Beginner's 5K (3.1 miles) training program designed to help you cross the finish line of a 5K in just 10-weeks using the walk/run method!
Who: Run/Walk training for folks who are new to running, walkers who are looking to improve fitness and complete a 5K, or for runners looking to ease back into training!
When: Monday Nights at 5:30pm starting March 2nd and ending May 4th!
Where: Fleet Feet Maine Running in Portland at 309 Marginal Way
How Much: $100 for 10 weeks and a group shirt!
Target Race: Sea Dogs Mother's Day 5K on May 10th - click for more information!
Along the way, we'll provide you with motivation to keep you moving, weekly group training runs and educational clinics. We will cover topics such as proper nutrition, hydration, choosing the right gear, and how to avoid injury.
Already graduated from a No Boundaries program in the past? No problem! Join again and we will work with you and continue using the run/walk method to get you over the finish line once again! Even if you have never run a step in your life, we are here help!
Questions? Email Coach Kalie at kalie.dunn@fleetfeetmainerunning.com
No Boundaries Beginner's 5K Program Spring 2020 More Info »
Program Start: ex: Sunday, January 18th, 6:00pm
Program Fee: ex: $100 excluding race fee