Fleet Feet stores are now measuring feet using our fit id - 3D foot scanner! This scanner helps us gather important information about your feet such as length, width, arch height and more!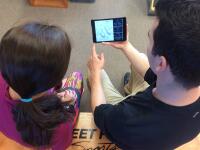 Step Three: Gait Analysis
We'll observe your foot in motion. This helps us determine how you move and the biomechanics of your gait.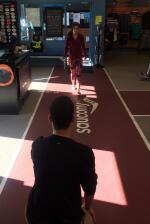 Step Four: Fitting and Recommendations
Our FIT specialists will make personalized recommendations based on your individual needs! We will carefully inspect the fit and watch as you run or walk in each shoe.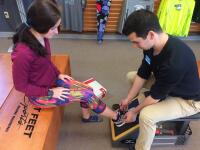 Step Five: The Decision
This decision is up to you now! You are the only person who knows how the shoes actually feel on your feet.
Step Six: Ready to Go
Now that you've made a decision, we want to make sure that you know we are committed to taking care of your additional or future needs.