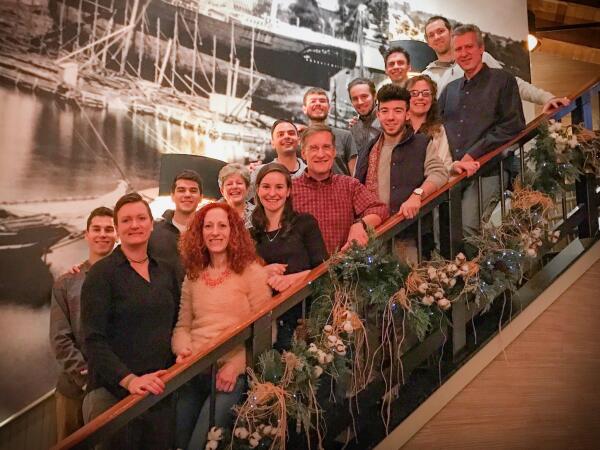 To Our Friends and Family,
As the primary writer of this blog, I have the privilege to communicate with all of you in a very unique way. Because it is the holiday season and this will be the last post of 2016, I wanted to take the opportunity to say thank you to everyone who makes Fleet Feet Maine Running the community that it is.  
I'd like to start by saying thanks to my co-workers. If you've spent any time in and around either store, you know that we have a lot of fun and thoroughly enjoy what we do. What you may not see is how much hard work goes on in the background. From managing the day-to-day operations of both stores, coordinating races like our Summer Back Cove Series and Endless Summer 5-miler, to working with all of our training groups, there is always a lot going on.
We are passionate about running shoes. More importantly, we are passionate about our local community. We understand that while shoes are just shoes, helping someone find the right shoe can change their life.
But everything we do would not be possible without all of you. Many of you are more than just loyal customers. And so, from everyone at Fleet Feet Maine Running, I would like to say thank you.
Thank you for actively participating in our run groups, races, and other events. Thank you for inviting your friends and family to visit us. Thank you for gladly welcoming in new members to the run groups and creating a fun and positive environment to be a part of. Thank you for making our jobs enjoyable and inspiring us at Fleet Feet Maine Running on a daily basis.
Finally, thank you for a wonderful 2016! It has been a great year, and we are looking forward to 2017 and all the possibilities it holds! Let's make it the best one yet!
Until then, Merry Christmas, Happy New Year, and Happy Running!