At Fleet Feet Maine Running, we want to provide customers with unparalleled service and an unforgettable experience. We strive to go above and beyond when it comes to getting you into the right running, walking or fitness gear. We specialize in the FIT process by asking questions, analyzing, and finding solutions to keep you healthy and active. We utilize our 3D foot scanning technology, fit id, to help show you what we see. So stop in and chat with our awesome staff who are always ready to help.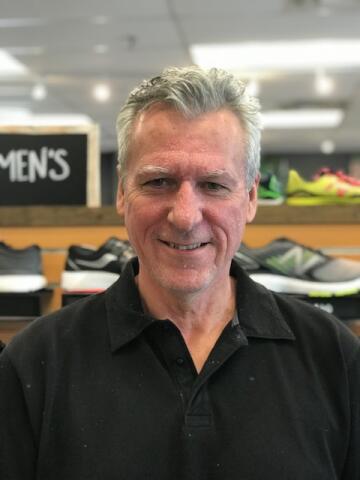 John Rogers
Owner & President, RRCA Certified Coach
John (JR) opened Maine Running Company in 2005. Since then, MRC has been nominated as one of the top three new running stores in the U.S. in 2006 by The Running Network, and was voted Best Running Store, New England in 2007 by Runner's World, as well as being named to the Top Fifty Stores In America in 2008, 2010, 2011 and 2012. As a competitive runner, JR qualified for both the 1984 and 1988 U.S. Olympic Marathon Trials, while also posting PR's of 4:04 Mile, 14:02 5K, 29:20 10K, 48:45 10 Mile and 2:18:02 Marathon. Prior to opening MRC, JR worked in various product and marketing executive positions in the Running, Walking and Outdoor categories within the industry, including Reebok from 1987 - 1997 and 2002 - 2004 and Mizuno as VP of Marketing in 1997 -1998. In 2005, JR helped form and serve as a Board Director for the Independent Running Retailers Association as well as serving as its initial Executive Director from 2007-2008. On the community side, JR is actively involved in supporting Portland Trails sponsoring and supporting the Weekly Back Cove 5K Series each summer to raise money to maintain and support Portland's Trail Network. JR is a strong supporter of the Maine Cancer Foundation and The Center For Grieving Children, sponsoring many events for both Non-Profits. He also serves on both the Center For Grieving Children and Girls On The Run Board of Directors.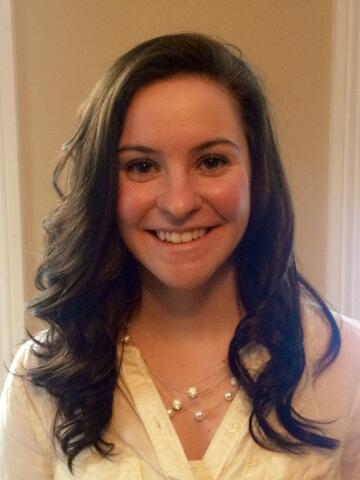 Erin Flatley
General Manager
Erin joined the team at Fleet Feet Maine Running in the spring of 2013 when was a junior at the University of New England. In May of 2015, she graduated with a degree in Exercise Science. Erin ran competitively for two years on UNE's Cross Country team but now runs recreationally for herself and finds it much more rewarding! She has found a new passion for the half marathon distance and would love to run her fourth half marathon this fall. Erin is a Run Club Coach for Fleet Feet Maine Running and absolutely loves inspiring and motivating other runners! Erin enjoys working at Fleet Feet so she can help grow the running community as well as share her knowledge and experiences with new people every day! Outside of the running community, Erin enjoys spending as much time as she can outdoors. She loves to travel to new destinations with friends and family where there are plenty of new trails to explore!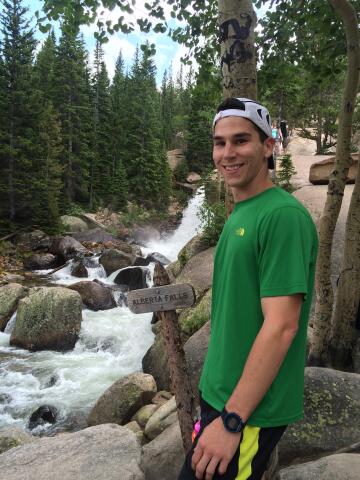 Joey Michaud
Footwear Purchaser
Joey began working at Fleet Feet Sports Maine Running in 2009, when he was Senior at South Portland High School. After graduating from High School, he studied Economics and Athletic Coaching at the University of Southern Maine. At USM, Joey ran competitively on their cross country and track teams. During the summer Joey enjoys running road races, especially the Beach to Beacon. Recently, his race distances have become longer, focusing on half marathons. He competed in his first half marathon in the fall of 2015 and loved it! Joey's interests outside of running include coaching, camping, hiking, watching sports, and spending time with his friends and family.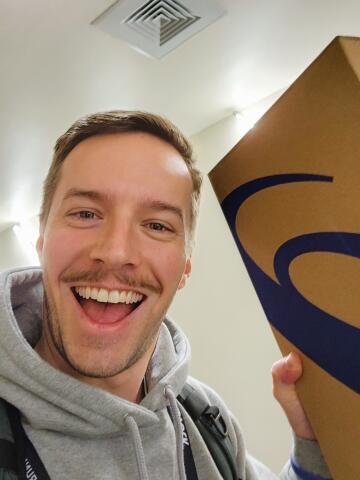 Matt Bremermann
Marketing Director
Matt is a South Portland native that has been with Fleet Feet for 7 years now and always a constant source of energy. He has participated in cross country, indoor, and outdoor track through middle school, high school, and collegiate levels as well as taking on a handful of 10k races and half marathons after completing college with a bachelor's in Health & Fitness. The camaraderie of the sport is the most inspiring and driving force that he enjoys, but events like pole vault, hurdles, and the mile are also some of his favorites to compete in. Outside of work and running, some of his favorite hobbies include weight lifting, music, swimming, terrible puns, hiking, and simply just being out in the sun. Some of his favorite brands consist of Karhu, Altra, Asics, Darn Tough, and Rabbit but will always make sure you leave confident with something you like!
Jake Desjardins
Retail Experience Manager
Jake has been with Fleet Feet Maine Running since September 2020 and the manager of the Brunswick location since February. Jake got his start in running back in 4th grade when he joined an after-school running program, coached by local legend Bob Payne. Running cross country and track, as well as playing soccer, all throughout middle school and high school, Jake realized that he wanted to pursue some sort of career in fitness. He went on to major in exercise and sports science, with a focus in physical therapy, at Colby-Sawyer College in New Hampshire. While in college Jake ventured into new territory by joining the club Rugby team and putting his body to the test. It left him with aches that he'll certainly be feeling 20 years from now, but it also left him with a set of brothers that he will have far longer than that. Since graduating college, Jake has mainly focused on running 5k's and 10k's, in the hopes of maintaining his PR's. Lately, Jake has gotten into the world of Ragnar Relays, to test his body even further. Outside the world of running, Jake also enjoys rock climbing, eating around Portland, nerding out on music and movies, making soups, and taking long walks on the beach with his dog Ellie.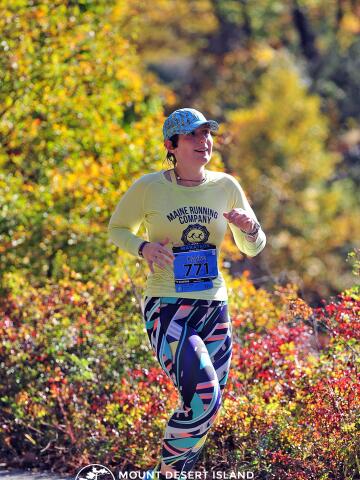 Kaylee Russell
Retail Experience Manager
Kaylee joined the Fleet Feet family back in 2018. She has 14 years of retail experience and has run off and on her whole life. She runs for fun but has been known to participate in the occasional race. She prefers longer distances such as half or full marathons. Hailing from the White Mountains of New Hampshire she also enjoys trail running and hiking. While not being active she likes to paint, take her pup swimming, nap with her cats, and dress her bunnies up in outfits for pictures!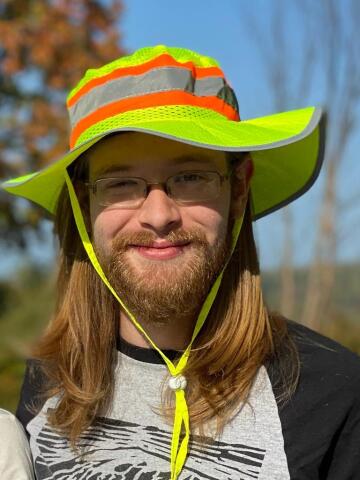 Sam Brockelbank
Accessory & Apparel Purchaser
Sam ran his first 5k in 2004 and hasn't stopped running since! After high school he started branching out into longer distance races including a handful of marathons, many half marathons, and two long-distance relays. Even though the half marathon is Sam's favorite distance, he's looking forward to dipping his toes into the ultramarathon distances in the future. Sam joined the Fleet Feet Maine Running team at the beginning of 2020 and loves helping people get and stay active. When he's not running, Sam enjoys alpine skiing, hiking, camping, and walking his two cats.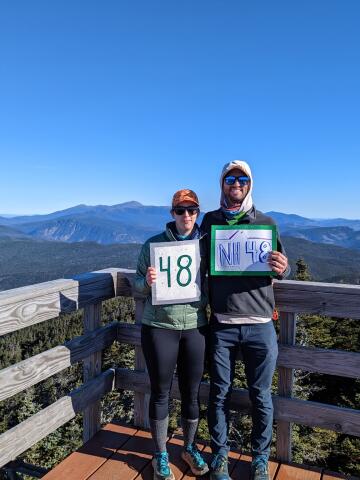 Amanda Nobbe
Inventory Management
Amanda started working at Fleet Feet in 2022. Although new to running, she has worked in retail and customer service in Portland for many years. Her favorite race is the Portland 10 Miler, and she hopes to run her first marathon next year. An avid hiker, she and her partner Ben completed the New Hampshire 4000 footers in a single season. When not running, hiking, or working she enjoys knitting, reading, winning fantasy football leagues, and hanging out with her cat Jim.