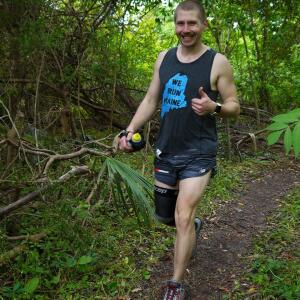 Todd joined the team at Fleet Feet Maine in the spring 2017. He earned his undergraduate degree in Religious Studies with a minor in Education and Coaching from Westminster College (MO) in 2013.  The next few years were spent traveling, coaching soccer, and attempting to get a professional soccer contract.  In 2016, he hung up the cleats and followed his girlfriend, Catalina, up north to Maine.
Todd tends to prefer longer distance races.  He ran his first ultra, Black Rock City 50k, in the summer of 2014 and more recently finished the Farm to Farm 50 miler in the Fall of 2017.
You can usually find Todd romping around Bradbury Mountain, Pineland Farms, or Sanford Trails.  When he isn't out running, Todd enjoys road biking, disc golf, and eating all the food! 
You can follow Todd and his adventures on his blog, www.ToddRunsWild.com